Best Photoshoot Places in Singapore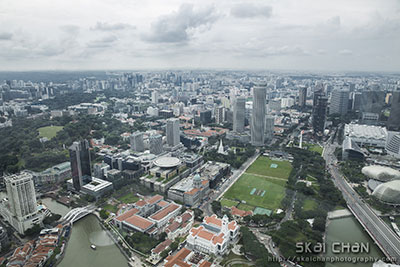 This page lists the best places to do photoshoot in Singapore, including for pre wedding photoshoot.

You may click on the model's name to look at the photographs we have taken at the location.

Some of the locations may require pre-clearance, which means you will need to get permission from the management in order to set up your lighting equipment there; while some may require authorization from the authority to even enter. Many of the abandoned places have been cordoned off by the police. So, you are advised not to enter.

The list will be updated from time to time. So, do bookmark this page and check back again because it is going to be very useful for your reference in near future. If you think there is any beautiful or special place that should be added into this list, please contact me!
Quick Navigation:
#1 Reservoir

Bedok Reservoir   🇸🇬🔍
Kranji Reservoir   🇸🇬🔍
Lower Peirce reservoir   🇸🇬🔍
Lower Seletar Reservoir   🇸🇬🔍
MacRitchie Reservoir   🇸🇬🔍 📷 || 1 Angela Quek (1) || 2 Angela Quek (2)
Pandan Reservoir   🇸🇬🔍
Upper Peirce reservoir   🇸🇬🔍
Upper Seletar Reservoir   🇸🇬🔍 📷 || 1 Shengyang & Huiting




↸ back to menu

#2 Gardens / Parks

Ang Mo Kio - Bishan Park   🇸🇬🔍 📷 || 1 Constance Huang || 2 Boon Hui
Ann Siang Hill   🇸🇬🔍 📷 || 1 Alessandra Wong
Butterfly Trail (Alexandra Hospital)   🇸🇬🔍
Fort Canning Park   🇸🇬🔍 📷 || 1 Peter & Peiwei || 2 Rachel Liew || 3 Ivy Tan || 4 Rajput || 5 Ben
Gardens By the Bay   🇸🇬🔍 📷 || 1 Ryan & Yuanzhi || 2 Marjorie Lining || 3 Robyn Skye || 4 Lewis Low (1) || 5 Lewis Low (2)
Gardens By the Bay - East   🇸🇬🔍 📷 || 1 Hannah Tan
Istana Park   🇸🇬🔍
Jacob Ballas Children's Garden @ Botanic Gardens   🇸🇬🔍
Japanese Garden   🇸🇬🔍
Jurong Eco-Garden   🇸🇬🔍
Jurong Hill Park / Garden of Fame   🇸🇬🔍
Jurong Lake Gardens   🇸🇬🔍 📷 || 1 Derrick & Peisee || 2 Wei Loong & Shujuan
Kent Ridge Park   🇸🇬🔍
Labrador Park   🇸🇬🔍 📷 || 1 Nathalie Blue
National Orchid Garden @ Botanic Gardens   🇸🇬🔍 📷 || 1 Brian & Claudia
Punggol Waterway   🇸🇬🔍 📷 || 1 Terry & Lynwen
Sengkang Riverside Park   🇸🇬🔍 📷 || 1 Shermaine Koh
Singapore Botanic Gardens   🇸🇬🔍 📷 || 1 Couple || 2 April || 3 Brian & Claudia || 4 Erica Chan || 5 Singapore Dachies || 6 Andrew & Joelle
Skyville @ Dawson   🇸🇬🔍
Sunflower Garden (Changi Airport T2)   🇸🇬🔍
Tampines Eco Green   🇸🇬🔍 📷 || 1 Ivia Xiao Hui
The Lawn @ Marina Bay   🇸🇬🔍 📷 || 1 Ghislaine Nadaud || 2 Nickolas Padgalskas
Tiong Bahru Park   🇸🇬🔍
Woodlands Town Garden   🇸🇬🔍
Woodlands Waterfront   🇸🇬🔍




↸ back to menu

#3 Beaches / Parks

Coney Island Park   🇸🇬🔍 📷 || 1 Beverley Angkangon
Changi Beach Park   🇸🇬🔍
Changi Point Coastal Walk   🇸🇬🔍
East Coast Park   🇸🇬🔍 📷 || 1 David & Jess || 2 Ayumi || 3 Alex & Esther
Palawan Beach (Sentosa)   🇸🇬🔍 📷 || 1 Ng Shinyi (1) || 2 Ng Shinyi (2) || 3 Valeria Gonzalez || 4 Jasmine Lim || 5 Jasmine Lim (2) || 6 Rosy Mai Xuan (1) || 7 Rosy Mai Xuan (2) || 8 Katherine Whiteway (1) || 9 Katherine Whiteway (2)
Pasir Ris Park   🇸🇬🔍 📷 || 1 Jade Anastasia Fox Lee || 2 Famel Tay || 3 Vanessa Toh (1) || 4 Vanessa Toh (2) || 5 Vanessa Toh (3)
Punggol Beach   🇸🇬🔍 📷 || 1 Kaiwei & Stella
Sembawang Park   🇸🇬🔍
Siloso Beach (Sentosa)   🇸🇬🔍 📷 || 1 Beverley Angkangon || 2 Peggy
Tanjong Beach (Sentosa)   🇸🇬🔍 📷 || 1 Jun || 2 Martina Novotna || 3 Janice Sui




↸ back to menu

#4 Heritage / Building

Alkaff Mansion (Telok Blangah)   🇸🇬🔍
CHIJMES   🇸🇬🔍 📷 || 1 Leslie & Sally
Civilian War Memorial   🇸🇬🔍
Fort Siloso   🇸🇬🔍
Gillman Barracks   🇸🇬🔍 📷 || 1 Hilary Tay
Japanese Cemetery Park   🇸🇬🔍
Jewish Cemetery (Choa Chu Kang)   🇸🇬🔍
Jurong Fish Market   🇸🇬🔍
Kampong Glam   🇸🇬🔍
Kranji War Memorial   🇸🇬🔍
Lau Pa Sat   🇸🇬🔍
National Design Centre   🇸🇬🔍 📷 || 1 Lei Louise
National Library   🇸🇬🔍
Sun Yat Sen Nanyang Memorial Hall   🇸🇬🔍
Temenggong Cemetery   🇸🇬🔍
Toa Payoh Dragon Playground (Blk 28 Toa Payoh Lorong 6)   🇸🇬🔍
Victoria Theatre and Concert Hall   🇸🇬🔍




↸ back to menu

#5 Universities / Schools

Nanyang Technological University (NTU)   🇸🇬🔍
LASALLE - College of the Arts   🇸🇬🔍
National University of Singapore (NUS)   🇸🇬🔍 📷 || 1 Delphine & friends




↸ back to menu

#6 Popular District / Street

Arab Street   🇸🇬🔍
Chinatown   🇸🇬🔍 📷 || 1 Khin Thuzar Kyaw
Club Street   🇸🇬🔍
Dakota Crescent   🇸🇬🔍 📷 || 1 Cheryl Chua
Emerald Hill   🇸🇬🔍
Haji Lane   🇸🇬🔍 📷 || 1 Tan Rou Ying
Hyderabad Road   🇸🇬🔍
Joo Chiat   🇸🇬🔍
Jurong East Central   🇸🇬🔍
Katong   🇸🇬🔍
Keong Saik Road   🇸🇬🔍
Little India   🇸🇬🔍 📷 || 1 Shengyang & Huiting
MacPherson Road   🇸🇬🔍
Margaret Drive Estate   🇸🇬🔍
Marsiling   🇸🇬🔍 📷 || 1 Kaidi & Ivy
Spottiswoode Park   🇸🇬🔍
Tanjong Pagar   🇸🇬🔍 📷 || 1 Gilbert Lew & Shirlene Chew || 2 Shirlene Chew
Holland Village   🇸🇬🔍




↸ back to menu

#7 Museums

Asian Civilisations Museum   🇸🇬🔍
Buddha Tooth Relic Temple and Museum   🇸🇬🔍
Changi Chapel and Museum   🇸🇬🔍
Eurasian Heritage Centre   🇸🇬🔍
Peranakan Museum   🇸🇬🔍
Red Dot Design Museum   🇸🇬🔍
Singapore Art Museum   🇸🇬🔍
Singapore Philatelic Museum   🇸🇬🔍




↸ back to menu

#8 Cityscape

Boat Quay   🇸🇬🔍 📷 || 1 Ao Xuan || 2 Constance Huang || 3 Esther Pai || 4 Ratna Juita (1) || 5 Ratna Juita (2)
Clarke Quay   🇸🇬🔍 📷 || 1 Lovelle Cengiya || 2 Ng Shinyi
Cosy Bay   🇸🇬🔍
Fullerton Road   🇸🇬🔍
Helix Bridge   🇸🇬🔍 📷 || 1 Bai Jia Wang
Ion Sky   🇸🇬🔍
Kallang Wave Mall   🇸🇬🔍 📷 || 1 Jasmine Tan || 2 Jasmine Tan 2
LOVE near Dhoby Ghaut   🇸🇬🔍
Marina Bay Sands   🇸🇬🔍 📷 || 1 Anastasia Butrim || 2 Alessandra Wong || 3 Ryan & Yuanzhi || 4 Alessandra Wong || 5 Bai Jia Wang || 6 Renu || 7 Lee Yong Hao || 8 Lewis Low
Marina Bay   🇸🇬🔍
Merlion Park   🇸🇬🔍
Orchard Central   🇸🇬🔍
Orchard Road   🇸🇬🔍
Robertson Quay   🇸🇬🔍
Robinson Road   🇸🇬🔍
SCAPE   🇸🇬🔍
Shenton Way   🇸🇬🔍
Singapore River   🇸🇬🔍
Singapore Sports Hub   🇸🇬🔍




↸ back to menu

#9 Ruralscape

Bukit Timah Nature Reserve   🇸🇬🔍
Bukit Timah Railway Station   🇸🇬🔍
Chestnut Nature Park   🇸🇬🔍
Dempsey Hill   🇸🇬🔍 📷 || 1 Andrew & Joelle
Farmart Centre (Choa Chu Kang)   🇸🇬🔍
HSBC Tree Top Walk at MacRitchie Reservoir   🇸🇬🔍
Jurong Railway Line bridge (Sunset Way)   🇸🇬🔍
Keppel Hill Reservoir   🇸🇬🔍
Khatib Bongsu   🇸🇬🔍
Kranji Marshes   🇸🇬🔍
Little Guilin   🇸🇬🔍 📷 || 1 Sirachar Ong
Lorong Halus   🇸🇬🔍
Lorong Kampung Buangkok   🇸🇬🔍
Orchidville   🇸🇬🔍
Punggol Ranch   🇸🇬🔍 📷 || 1 Kaiwei & Stella
Malay Railway bridge (Bukit Timah)   🇸🇬🔍
Rider's Cafe   🇸🇬🔍
Singapore Quarry   🇸🇬🔍
Sungei Buloh Wetland Reserve   🇸🇬🔍
Thomson nature park   🇸🇬🔍
Woodleigh Park   🇸🇬🔍




↸ back to menu

#10 Singapore's Islands

Kusu Island   🇸🇬🔍
Lazarus Island   🇸🇬🔍
Pulau Ubin   🇸🇬🔍
Sisters' Island   🇸🇬🔍
St John Island   🇸🇬🔍




↸ back to menu

#11 Abandoned Houses

Brunei Hostel (Tanglin Hill)   🇸🇬🔍 📷 || 1 Anastasia Butrim || 2 Claire
Fort Serapong   🇸🇬🔍
Istana Woodneuk   🇸🇬🔍
Keramat Bukit Kasita   🇸🇬🔍
Matilda's House (Soo Teck LRT) (RIP)   🇸🇬🔍
Neo Tiew HDB Estate   🇸🇬🔍
Upper Thomson Secondary School   🇸🇬🔍
View Road Hospital   🇸🇬🔍




↸ back to menu

#12 Tourist Attractions

Alexandra Arch   🇸🇬🔍
Changi Airport   🇸🇬🔍 📷 || 1 Terry & Lynwen
Haw Par Villa   🇸🇬🔍
Henderson Waves   🇸🇬🔍 📷 || 1 Ao Xuan || 2 Shengyang & Huiting || 3 Amber
Jurong Bird Park   🇸🇬🔍
Marina Bay Cruise Centre   🇸🇬🔍
Marina South Pier   🇸🇬🔍
Marina Barrage   🇸🇬🔍 📷 || 1 Emily Chan || 2 Joey Tay || 3 Lewis Low
Pinnacle @ Duxton   🇸🇬🔍 📷 || 1 Maisie || 2 Shujuan || 3 Alessandra Wong || 4 Huirong || 5 Tan Jiamin || 6 Huirong & Tan Jiamin
Quayside Isle (Sentosa Cove)   🇸🇬🔍
Raffles Marina (Near Tuas)   🇸🇬🔍
River Safari   🇸🇬🔍
Seletar Airport   🇸🇬🔍
Sentosa   🇸🇬🔍
Sentosa Boardwalk   🇸🇬🔍 📷 || 1 Yongpeck || 2 Kayla Wong
Singapore Flyer   🇸🇬🔍
Singapore Zoological Gardens   🇸🇬🔍
Suntec Fountain of Wealth   🇸🇬🔍
Universal Studios Singapore   🇸🇬🔍




↸ back to menu

#13 Bonus

Back alleys 📷 || 1 Alessandra Wong || 2 Constance Huang || 3 Puang Shujuan || 4 Camille Roux || 5 Hilary Tay || 6 Karen Ivy Diaz
Bridges 📷 || 1 Teo Shu Ying
Bus-stops / Taxi stands
Carparks 📷 || 1 Huirong || 2 Xue Ting || 3 Hilary Tay || 4 Hilary Tay (2) || 5 Charis Tan
Buildings / Compounds 📷 || 1 Huirong || 2 Valeria Gonzalez || 3 Isaac, Isabelle, Iryssa & Friends || 4 Ridhwan & Ashikin || 5 Singapore Fashion Runway || 6 Team Disinfect
Gym 📷 || 1 Jolene Chui || 2 Team Disinfect || 3 Cho || 4 Greg || 5 Gold's Gym Singapore (1) || 6 Gold's Gym Singapore (2)
Home 📷 || 1 Michael & Valerie || 2 Elmo & Eby || 3 Mitsuya Nakata || 4 Tommy & Evelyn || 5 Angie Mui || 6 Monica (1) || 7 Monica (2) || 8 Karina (1) || 9 Karina (2) || 10 Shengyang & Huiting || 11 Charis Tan || 12 Vera || 13 Eva Loa || 14 Leila Barrick || 15 Rina || 16 Karen Ivy Diaz || 17 Syriicyaniide || 18 Nicholas Chan || 19 Kelly, Misha & Sky || 20 Nicholas Chan (1) || 21 Nicholas Chan (2) || 22 Rachel Liew (1) || 23 Rachel Liew, Floofy, Quinn & Mochi || 24 Rachel Liew (2) || 25 Rachel Liew (3) || 26 Nathaniel Lam, Rachel Liew, Floofy, Quinn & Mochi || 27 Greg
Resorts & Hotels 📷 || 1 Mike Ong & Monica Weng || 2 Selvy Sequence || 3 He Ling || 4 Low Kah Yoke || 5 Nathaniel & Rachel || 6 Hannah Lee || 7 Phang Tsang Wing || 8 Gilbert Lew || 9 Constance Huang || 10 Havanah Zandrea || 11 Michael & Kimli Tan || 12 Vanessa Poh || 13 Bianca Pietersz || 14 Renu || 15 Audrey Chen (1) || 16 Audrey Chen (2) || 17 Audrey Chen (3) || 18 Audrey Chen (4) || 19 Audrey Chen (5) || 20 Jane || 21 Cheryl Alicia Chua || 22 Alan Low || 23 Alan & Cheryl
MRT stations
Offices 📷 || 1 Skylar Tay || 2 DPG Prudential (group) || 3 Craft by 3 (group)
Playgrounds 📷 || 1 Vera
Religious Buildings 📷 || 1 Lei Louise
Roof-tops
Restaurants / Cafes / Pubs / Bars 📷 || 1 Jolene Chui
Schools
Shophouses
Swimming pools 📷 || 1 Esther Choey || 2 Bianca Pietersz || 3 Lovelle Cengiya || 4 Havanah Zandrea || 5 Regina UMali
Studio / Makeshift studio 📷 || 1 Huirong || 2 Nathalie Blue || 3 Kelly Lim || 4 Boon Hui || 5 Tengy || 6 Kyan Soo || 7 Wong Youer || 8 Lovelle Cengiya || 9 Gilbert Lew & Shirlene Chew || 10 Shirlene Chew || 11 Ng Shinyi || 12 Priscilla Tang || 13 Infunde Development || 14 Infunde Development (team) || 15 Zuzi Novakova || 16 Singapore Fashion Runway || 17 Ashley Xuanxuan || 18 Debbie Tan || 19 Eva Loa || 20 Isabelle Leong || 21 Rachel Liew (1) || 22 Rachel Liew (2) || 23 Cho || 24 Ko (1) || 25 Ko (2) || 26 Karen Ivy Diaz || 27 Tantiara (1) || 28 Janice Sui || 29 Tantiara (2) || 30 Ye Qi (1) || 31 Ye Qi (2) || 32 Ye Qi (3) || 33 Ye Qi (4) || 34 Jade || 35 Beatrice || 36 Ivy Tan || 37 Huiqing (1) || 38 Huiqing (2) || 39 Huiqing (3) || 40 Jasmine Tan (1) || 41 Jasmine Tan (2) || 42 Jasmine Tan (3) || 43 Jasmine Tan (4) || 44 Jasmine Tan (5) || 45 Huiqing & Jasmine Tan (1) || 46 Huiqing & Jasmine Tan (2) || 47 Cheryl Alicia Chua (1) || 48 Cheryl Alicia Chua (2) || 49 Cheryl Alicia Chua (3) || 50 Cheryl Alicia Chua (4) || 51 Cheryl Alicia Chua (5) || 52 Cheryl Alicia Chua (6) || 53 Cheryl Alicia Chua (7) || 54 Cheryl Alicia Chua (8) || 55 Skai Chan & Cheryl Alicia Chua || 56 Meron (1) || 57 Meron (2) || 58 Meron (3) || 59 Meron (4) || 60 Chia Yaozhong || 61 Ko (3) || 62 Ko (4) || 63 Liu Wing-Lun
Supermarkets / Hypermall 📷 || 1 Shujuan




↸ back to menu
Page last modified on Thu, 09 September 2021