Photography Services by Singapore Photographer
Bespoke . Meaningful . High-End . On-Location
▲
Portraiture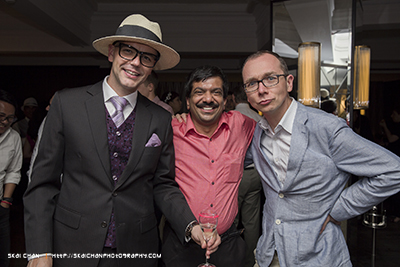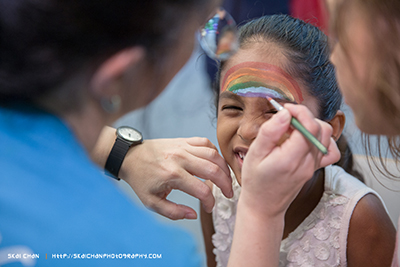 ▲
Events & Parties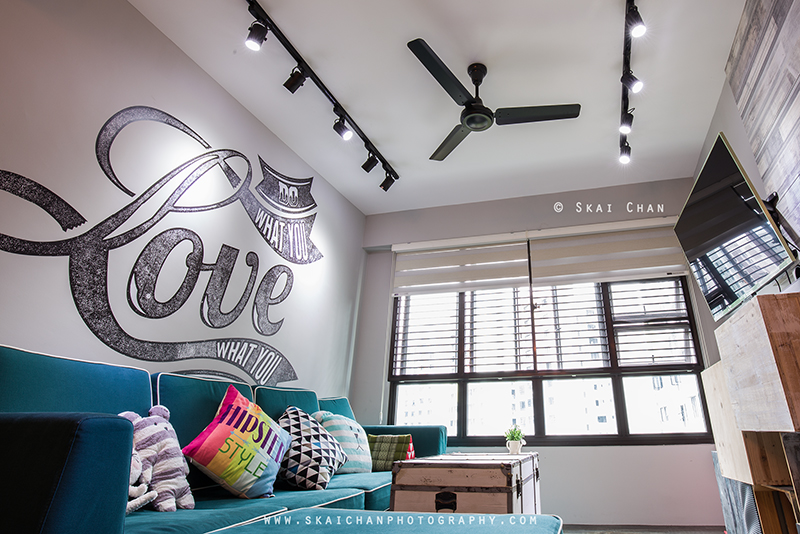 ▲
Interior / Real Estate
Why Work with Skai?
Transparency
My commitment to transparency is evident in every aspect of my photography services. Clear, upfront pricing with no hidden fees, detailed portfolios showcasing real transformations of everyday individuals, meticulous service agreements and a privacy policy crafted for understanding. Ongoing creation of guides and tips ensures clients are empowered to make informed decisions.
Value for Money
Integrity guides my approach to delivering value for money. I avoid unnecessary upselling, offer honest recommendations and tailor my effort to any package. Proactive problem anticipation, going the extra mile and testimonials underscore my commitment to exceeding expectations. Multipurpose photos and commission-free makeup artist recommendations enhance the overall value.
High-Quality Photos
Quality is paramount in my photography process. Every shoot is part of my portfolio, ensuring my best effort. Personal oversight of pre-production to post-production, investment in both high-end and casual photography, soft light techniques for flattering results, creative facilitation for uniqueness and commercial-grade editing distinguish my work.
Personalised Photos
Embracing the uniqueness of each client defines my personalised approach. Bespoke consultations precede on-location shoots with unique lighting setups for tailored and meaningful photographs, at anywhere, including outdoors, homes and offices.
Exceptional Experience
Ensuring comfort without skin contact, I prioritise your boundaries. Through natural lifestyle poses, I create a relaxed atmosphere for non-models. My passion enhances collaboration, fostering motivation. Well-loved for a genuine personality, I facilitate authentic moments, especially with diverse subjects. As a team player, I collaborate seamlessly, ensuring everyone shines in the final photos.
General Portrait Photography
As a freelance photographer in Singapore, Skai specialises in capturing the essence and beauty of people. He strives to deliver high-quality, personalised images that truly showcase the subjects of his work.

Skai's portrait photography services include:

▲ Bespoke Portrait

Make a lasting impression with a tailored portrait experience.



▲ Casual Portrait

Capture your candid moments in a relaxed and natural setting.



▲ High-End Portrait

Premium photography that elevates your image and makes you stand out.



▲ On Location Portrait

Capturing memories in the places that matter to you.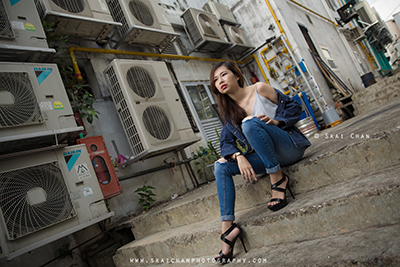 ▲ Outdoor Portrait

Embrace nature's beauty and let it enhance your unique personality.



▲ Studio Portrait

Step into the spotlight with a personalised studio portrait session.


Corporate Photographer
As a corporate photographer in Singapore, Skai specialises in capturing the professional and creative image of businesses and corporations. Whether it's capturing a corporate portrait, documenting a corporate event or showcasing a business's products and services, he brings his expertise and creativity to every project to deliver stunning results.

Skai's corporate photography services include:

▲ Business Branding Photography

Enhance your brand's visual identity with tailored photography solutions.



▲ Catalogue/Blogshop Photography

Present your products in the best light with high-quality photography.



▲ Corporate Event & Party Photography

Relive the memories and emotions of your special events with professional photography



▲ Corporate Headshot Photography

Make a lasting first impression with professional corporate headshots.



▲ Corporate Group Photography

Unite your team and showcase your company's strengths with group portraits



▲ Editorial Photography

Tell your story through powerful visual storytelling.



▲ Occupation Portrait Photography

Create a visual legacy of your career through occupation photography.


Wedding Photographer
As a wedding photographer based in Singapore, Skai specialises in capturing the beauty and emotion of one of the most important days of your life. He offers a range of photography services to capture every moment of your special day, from the marriage proposal to the actual wedding day and everything in between.

Skai's wedding photography services include:

▲ Marriage Proposal Photography

The perfect start to your forever, captured in a moment.



▲ Pre/Post Wedding Photography

Stand out from the crowd;
define loving moments.



▲ Wedding Betrothal (Guo Da Li) Photography

Cherish the traditional moments of your wedding.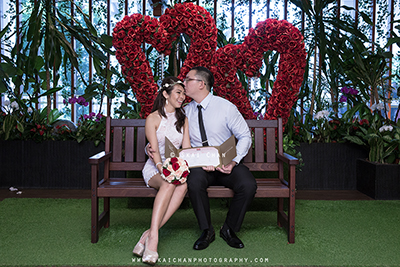 ▲ ROM/Solemnisation Photography

Say "I do" with timeless memories.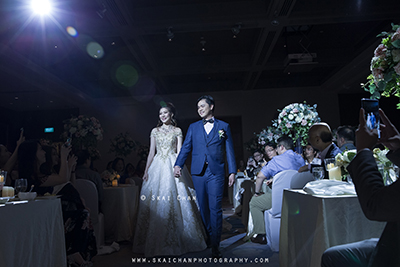 ▲ AD Actual Day Wedding Photography

Your big day deserves to be captured in the most stunning way possible.



▲ Second Shooter Wedding Photography

Get the best coverage of your big day; capture every angle.



▲ Wedding Revow Photography

Vow renewal, captured with passion and grace.



▲ Solo Bridal Photography

Capturing elegance and beauty in a wedding dress; for all ladies, single or not.


Family Photographer
As a family photographer in Singapore, Skai specialises in capturing the love, joy and memories of families and friends through his lens. He offers a range of photography services to meet the needs of families, friends and individuals, capturing every special moment and milestone.

Skai's family photography services include: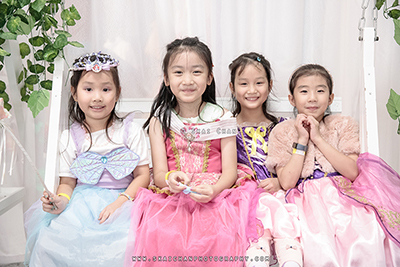 ▲ Children Photography

Treasure the innocence and joy of childhood.



▲ Couple Photography

Your love story deserves to be told.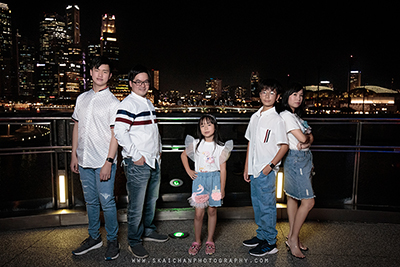 ▲ Family Photography

Capture your family's love and joy in beautiful pictures.



▲ Friends Photography

Preserve the memories of your friendships.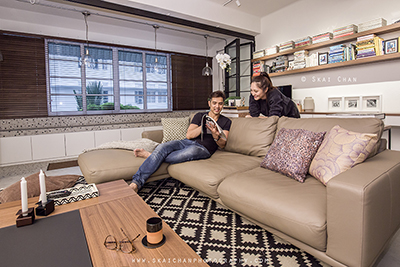 ▲ Home Portrait Photography

Your home, your story, captured in beautiful photos.



▲ Maternity Photography

Celebrate the miracle of life with stunning maternity photos.



▲ Pet Photography

Capture the unconditional love of your furry friends.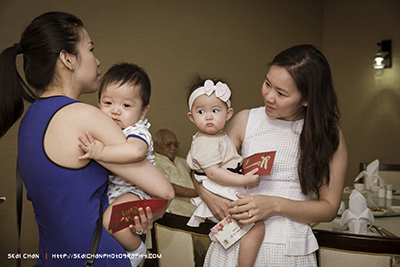 ▲ Event & Party Photography

Capturing life's special moments.


Personal Photographer
As a personal photographer in Singapore, Skai specialises in capturing the essence and individuality of each of my clients. He offers a range of photography services to meet the diverse needs of individuals, from capturing personal moments and memories to building personal brands.

Skai's personal photography services include:

▲ Art Photography

Showcase your artsy self; create stunning art images.



▲ Bikini Photography

Embrace your beauty. Celebrate your body and confidence.



▲ Birthday Photography

Celebrate another year of life in style.



▲ Boudoir Photography

Empower yourself with confidence;
embrace your sensual side.



▲ Dating Profile Photography

Speed up & increase your chance of getting suitable dates.



▲ Personal Branding Photography

Establish your personal image; make a strong first impression.



▲ Implied nude Photography

Baring all, without showing it all; show your artsy self.



▲ Social Media Photography

Bring your brand's personality to life with stunning photography for social media.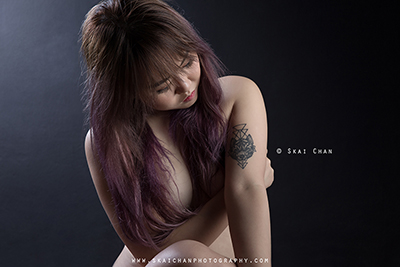 ▲ Tattoo Photography

Celebrating your skin as a canvas.


Lifestyle Photographer
As a lifestyle photographer in Singapore, Skai is dedicated to capturing the beauty, authenticity and unique moments that make up the tapestry of life through his lens. He offers a range of heart-warming photography services designed to showcase the hobbies and activities of each subject, and promote healthy living.

Skai's lifestyle photography services include:

▲ Beach Portrait Photography

Coastal beauty captured, memories preserved.



▲ Dance Photography

Capturing the rhythm of life and magic of movement.



▲ Fitness Photography

Your hard-earned progress deserves some recognition & compliments.



▲ Lifestyle Photography

Celebrate your daily life and moments.



▲ Music Photography

Preserve your memories and legacy.



▲ Vacation Photography

Remember your adventures forever.



▲ Yoga Photography

Finding inner peace, one picture at a time.


Model Photographer
As a model photographer in Singapore, Skai specialises in capturing the beauty, grace and style of models and fashion. He offers a range of photography services designed to build and enhance modelling portfolios, showcasing the unique qualities of each model.

Skai's model photography services include:

▲ Beauty Photography

Celebrate your beauty and confidence.



▲ Conceptual Photography

Telling a story through art; showcase your vision and creativity.



▲ Glamour Photography

Showcase your sense of elegance and class.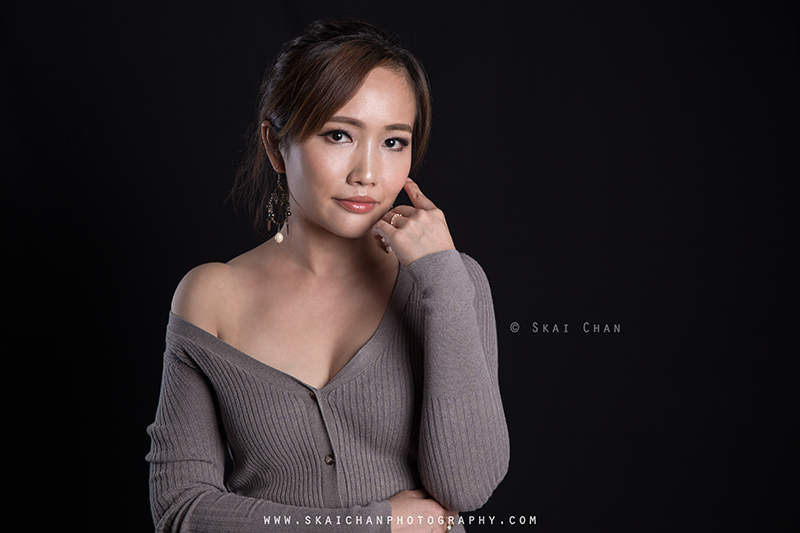 ▲ Headshot Photography

Unveil your essence with captivating headshots.



▲ Makeover Photography

A fresh start with a fresh look.



▲ Modelling Portfolio Photography

Showcasing your potential;
get noticed by the industry.



▲ Men's Fashion Photography

Bring out the stylish gentleman in you, capture your fashion statement.



▲ Night Portrait

Let yourself shine among the captivating night lights.



▲ Sunrise & Sunset Portrait

Make memories that will last a lifetime with a stunning sunrise or sunset portrait session.



▲ Themed Photography

Showcase your creativity and imagination.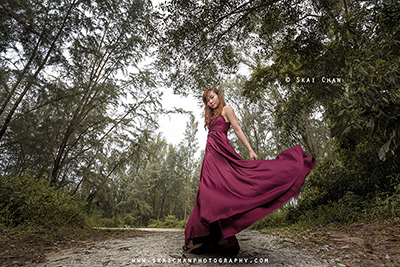 ▲ Women's Fashion Photography

Elevate your style and beauty; empower yourself with confidence.


Testimonials: Reviews & Recommendations for Skai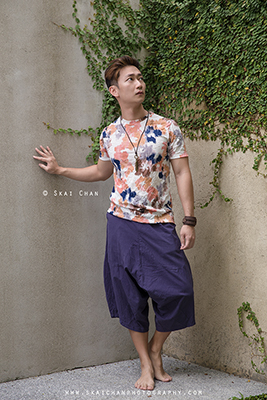 Gilbert Lew:



"Skai has always been the sincere and under-promise then over-deliver kind of guy! He is very hardworking and passionate about photography and will make sure the shoot is well planned from the timing to the equipment and other creative elements. This also includes checking with the client if they have any preference and whether they are happy with his proposal before the day of the shoot. He has always been very adventurous and flexible at the same time, an important quality in photography to bring out the best possible results and make each project interesting and unique. Being patient and polite also makes the model feels at ease as the last thing anyone would want is to have a stressed-out kind of expression in the photos!"

Read More

Rachel Liew:



"Skai (@skaichanphotography) is a very respectable and professional photographer. His principle is to never touch any models, and he sticks to it even if it means the poses may take longer to do because sometimes its not easy to readjust my pose just based on verbal feedback. Despite that, he has been very patient, telling me what poses are flattering and what are not. He gives honest feedback throughout the shoot, and turns away whenever I had to readjust my pose, especially when I am potentially in compromising positions. He also takes great effort to adjust the lighting to ensure the most flattering angles are captured. Highly recommended photographer! I also hired him as my wedding photographer 3 years ago and his work didn"t disappoint❤️❤️"

Read More

Jay Zheng:



What made Skai stand out from the others, beside the excellent photoshoot, was the personal touch throughout the entire photography experience. His attempt to understand his clients prior to the shot helped greatly in fulfilling their individualised goals. His humble and patient personality struck a good balance between offering professional advice and respecting clients' own preference. The interaction with Skai was more of that between a friend than a photographer-to-client relationship.

Signed up for a proposal photography session at a hotel and the overall experience exceeded my expectation. Skai came exceptionally early on the day to get familiarised with the site. He provided professional advice on how the shots could be done to maximise quality (lighting etc) while fulfilling our multiple requests. Communicating with Skai was a breeze and I felt at ease to voice out my enquiries.

Despite his busy schedule, Skai was committed to roll out the final edited photos without much delay. Overall, highly recommended!

Read More
View all testimonials.
Portrait: Latest Photoshoot Albums