Photography Services Singapore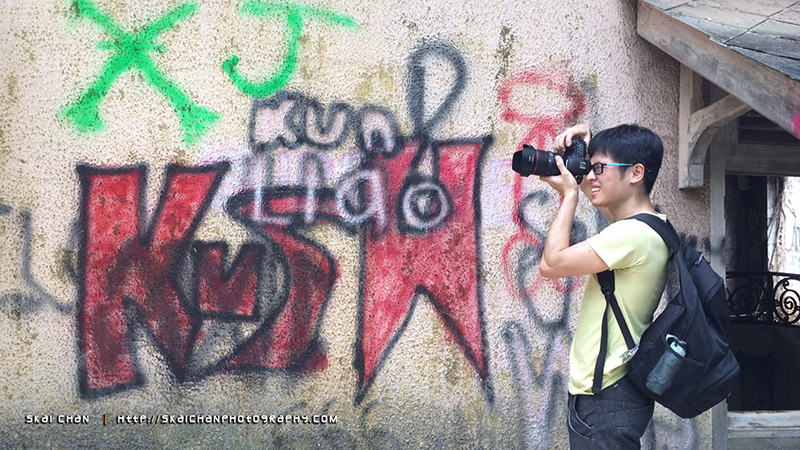 For every photo shoot assignment that I'm taking up, I'm doing it for my portfolio as well.
Therefore, we have the common goal towards creating good photographs.
I consider myself more of an artist than photographer. Some of my clients have approached me because they can feel my passion and that I don't commercialize my photography. I don't play price war and certainly don't undercut the market. If there's any services that you think I can render my help to you, do let me know.
My Services
1. Wedding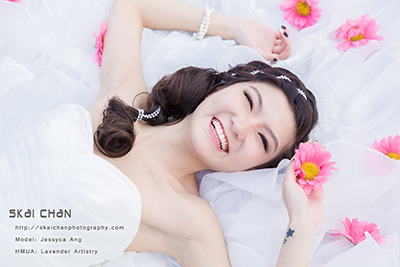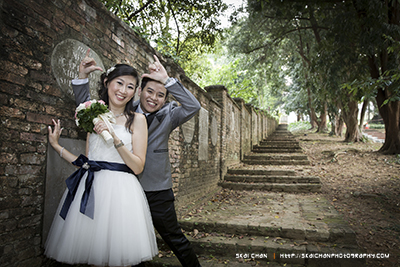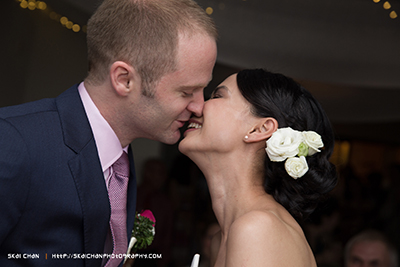 I do pre-wedding/bridal photoshoot, engagement/ROM and actual day shoot for both gatecrash and banquet. Find out more at my wedding services page.
2. Modelling Portfolio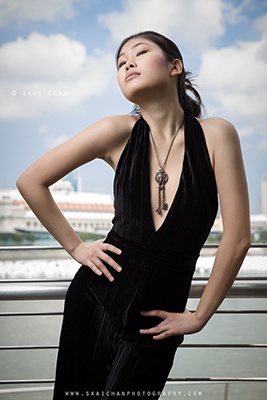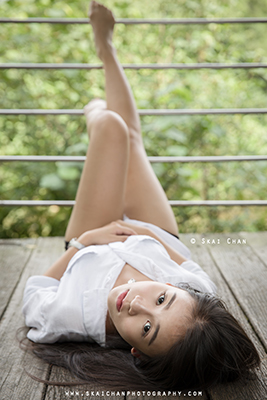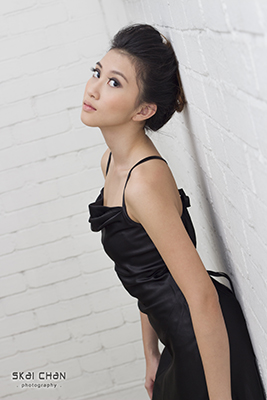 I do full modelling portfolio shoot for inspiring models. It includes various looks and feels that will showcase the versatility of the model so that potential clients can see if she's suitable for their projects.

There are many modelling agencies that hire "talent scouts" to invite young girls on the street to go over to their offices. Then, they would make the inspired model sign up for a photoshoot package that may range from $3000 to $6000 in order to join their agencies.

There are many advantages in working with me:
Price - I don't work under any modelling agency and thus need not give any commission to any talent scout or company. Therefore, the total fees are for my team's time, effort and creativity.
Passion - Photography is my passion and not simply a job; I make sure my shoots are done in the best timing and with flattering lighting. If required, I will spread the shoot over several days instead of clamping everything into a single day.
Shooting style - Shooting in "supermodel poses" can be awkward for new models and sometimes deemed as outdated. My shooting style is more towards lifestyle, which is more natural and thus appealing to most people. I make sure all my work is tasteful.
Proficiency in outdoor and lighting - I specialize in outdoor shoot to include more interesting but clean background. I design the lighting specially for each scene (both indoor and outdoor), mood and location by myself to create the most appealing looks possible.
Post-production - Photoshop work can be easy but to create work that doesn't look like being Photoshopped is very tedious. I take pride in my work and always give in my best.
I always discuss with my models (clients) over what they want to achieve and give my best advice before going ahead with the shoots.
3. Social Media Image Branding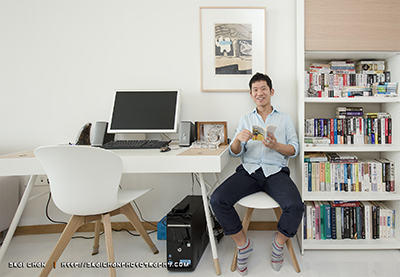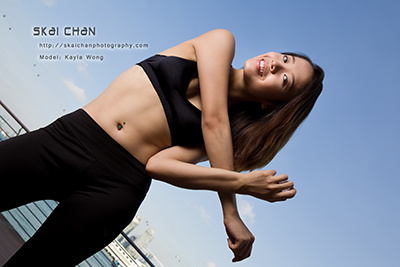 Create a better social media profile for yourself by adding more professional photographs. Whether you like it or not, the first thing most people look at in a social media profile is the photographs of the owner.

Do you need to make your visitors think that you're a professional in your trade? Do you intend to make more friends? You can show off your lifestyle or simply create an image that more people will be attracted to.

This is similar to building a modelling portfolio, except that most of the photographs will be more casual and lifestyle, except for a couple of more formal looking ones to represent your work. Tell me more about your job, hobbies and lifestyle and we will come out with something together.
4. Travel/Hiking Photography

If you intend to travel around Singapore with your family or friends, especially for a hiking session like completing the Southern Ridges Trail, you may want to have a photographer with you to capture the special moments and to "record" the route.

You need a photographer with good stamina who truly loves capturing such moments in a documentary style.

I've been doing hiking with my friends. Even for my normal event shoots, I tend to play with kids and run about given there's enough space.

Talk to me and discuss about your great adventure in Singapore!
5. Portrait (Outdoor & Indoor)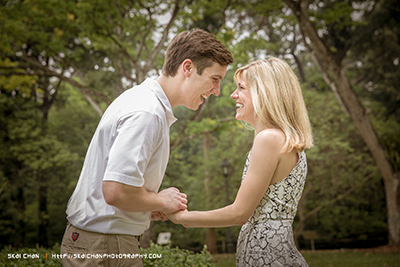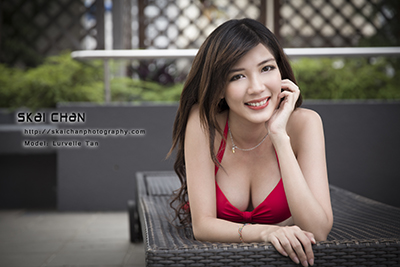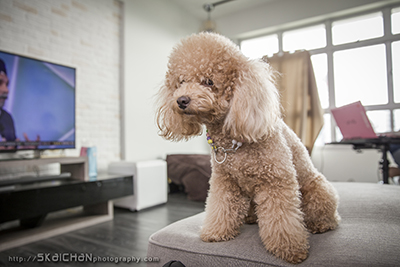 I do portrait shoots at the venue of your choice, be it outdoor or indoor.
Baby / Newborn
I will use everything (props) you can provide at your house, such as soft toys or anything that can relate to the baby. We will work together to make anyone looking at the pictures in the future to know more about your precious one. Of course, they are going to bring back good memories for you.
Boudoir
The most crucial thing about a boudoir shoot is your safety and this pretty much sums up everything. Next, simply judge the artsy vibes from my portrait portfolio.
Child / Kid
I can hit it off with people of all ages, especially children. It normally takes me little time to get them to "warm up". Therefore, if you wish to have pictures of your child at his or her most joyous, do discuss with me.
Couple
Similar to pre-wedding shoots, I focus a lot on the interaction of the couples and the pictures will appear more natural.
Family
Family shoots will involve natural interaction among the family and some simple poses.
Fashion
My fashion shoot is a mixture of fashion and lifestyle shoot. Being trained by a very experienced hair and makeup artist, I'm particular about everything, including the grooming of the model.
Friends / Graduation
A batch of "crazy" friends getting together to keep good memory of their fun days is most ideal. Throw in your ideas and we can work on some special themes together!
Maternity / Pregnancy
Pregnancy creates a unique, natural beauty in all women. I would love to work with you to preserve memories from those nine months of tears, joy and love, in creative ways.
Pet / Animal
I get along very well with animals, especially pet dogs. Being hardworking and enthusiastic, I usually get down to their level to produce an intimate angle of view.
6. Private and Corporate Event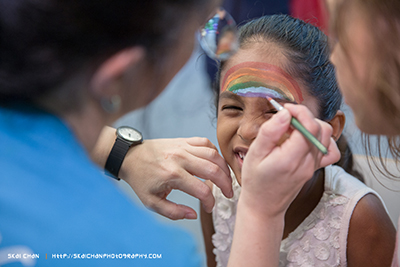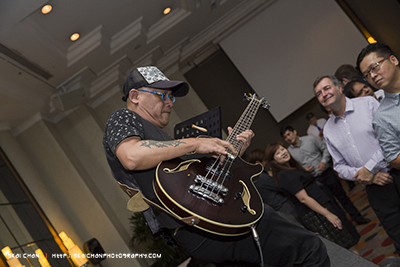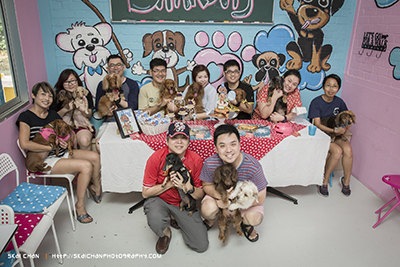 Believing in a journalistic and artistic style of shooting, I try to cover the entire event and press my shutter button whenever possible - not simply capturing the "important" moments but to document down the flow of incidents during the events. I have gotten myself injured many times by over-exerting my hands and legs.
Private Events

Birthday
Convocation
Gathering
Party
Wedding ... etc.

Corporate Events

Book Launch
Carnival
Conference
D&D
Shop Opening ... etc.
Note: Every event is unique and it depends a lot on the guests and activities to spice it up, therefore the number of good photos is inconsistent and I will not give you any estimated number - I do not give any empty promise or fake estimation.
7. Other Photography Services

I enjoy doing people photography a lot because I love capturing expression. However, I do other types of photography too.
Structural and Interior
I always try out different angles of shoot. I do not believe in "one shot, one kill", which can really save lots of time but likely not produce the best result.
Food
There are different presentations of food pictures. Basically, you can have a very professional setup or something more lifestyle - the time and effort required differ of course. Give me some samples of what you are looking at and we can discuss!
Products
Similar to food photography, there are a few ways to do product photography. Give me some samples and we can work things out together.
8. Other Services
I collaborate with other professionals and talents whom I personally know or have worked with. You can therefore expect at least a satisfactory service from them. Why risk searching for other services on your own when you can get good recommendation from a reputable photographer who has worked with various talents?
Videography and Photo Montage
My team specializes in doing videography and animation. Therefore, you have the option to add animation into your videos to make them stand out from others'.
Make-up and Hairstyling
Whether it is for wedding, gala dinner or any solo portrait shoot, you will need a good hair and makeup artist who can doll you up to bring the best out of you. After all, looks will help you to build up your confidence as well. The hair and makeup artists I have worked with are full of passion and they do not simply work for the sake of making money.
Image Consultation
If you are looking forward to beautify the image that you are displaying to others, you may need to seek help from a professional image consultant. An image consultant will certainly help you to bring the best out of you, including knowing what types of outfit that may suit you better. You may also like to attend some grooming and dining etiquette workshops.
Photobooth
For any event, including wedding, public and private events, it is good to have a photobooth to keep the guests entertained, especially right before the commencement of the actual event. Photographs produced from the photobooth can help the guests to remember the event well. A well established photobooth can also show the generosity of the host. If you are looking for a professional photobooth services that come with good lighting, camera and printing (commercial printer), including customized frames, do contact me for more information.
If there is any type of service that you need and is not listed here, feel free to approach me as well. At times if I'm not available or not confident in doing the job, I will recommend you to other photographers who are personal friends of mine.