Pre-Wedding Photoshoot with Nathaniel & Rachel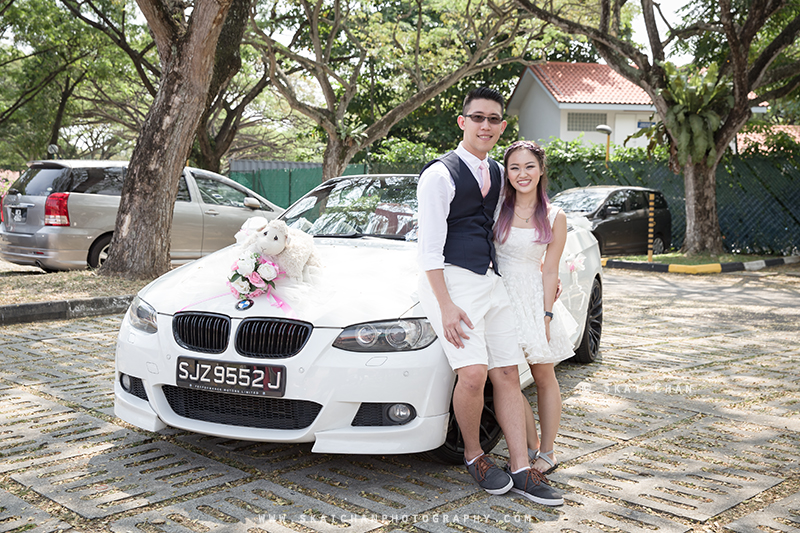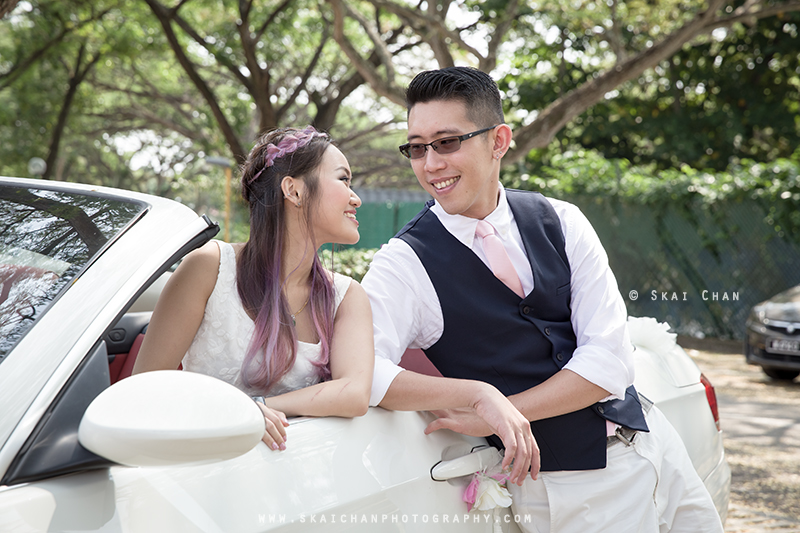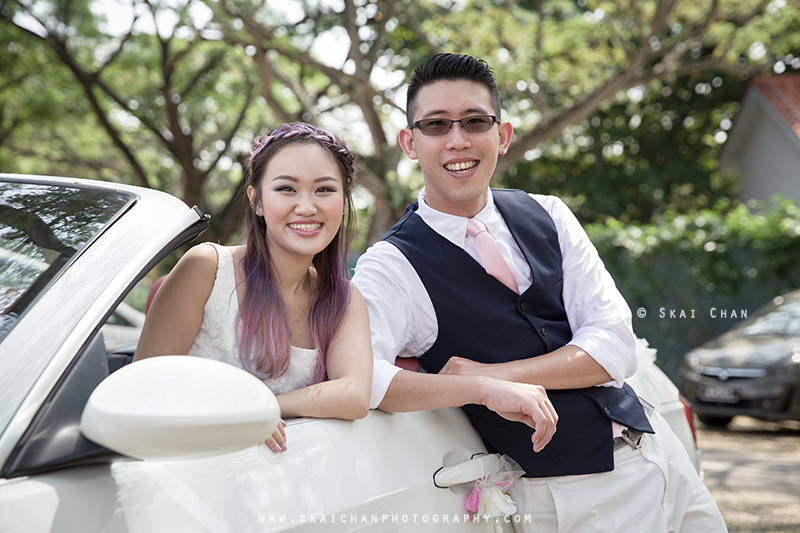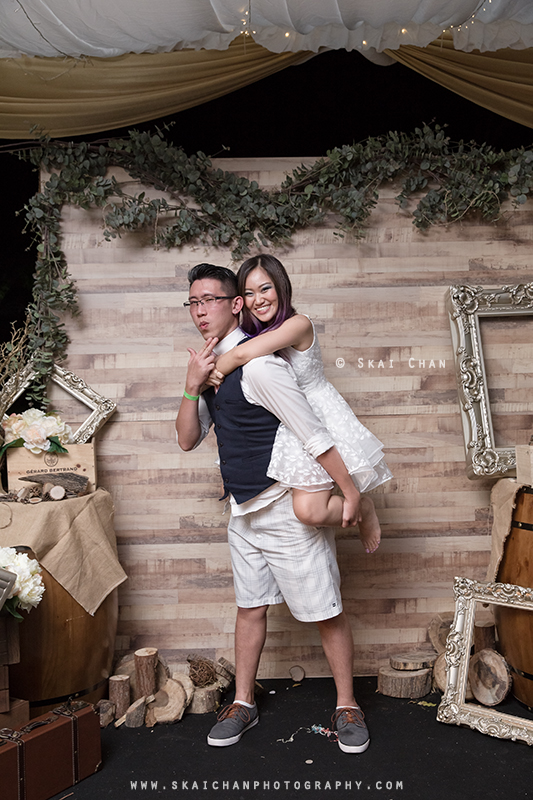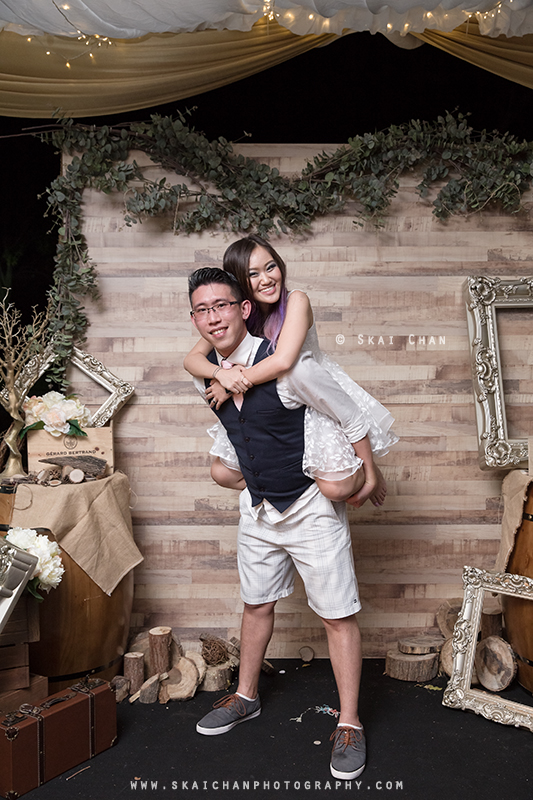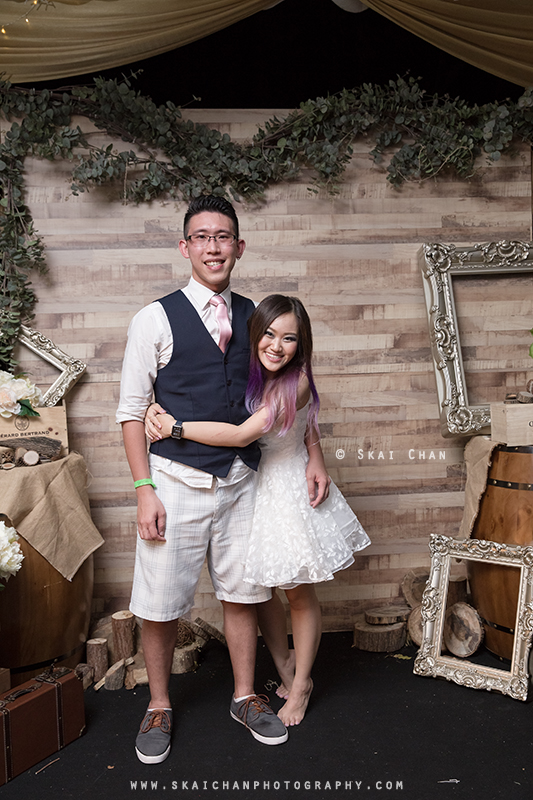 This shoot was done after Nathanial and Rachel's solemnization and at the end of the wedding dinner on the same day.

I actually brought along my heavy and bulky lighting equipment to do a more professional portrait shoot at the Paris Ris Park. However, since Rachel was tired, we decided to call it off and hence we didn't get more portrait shoots.

The first set was done at Cherryloft Resorts and Hotels' carpark after their solemnization before going over to Nathaniel's place for the tea ceremony. Since we had to rush off soon, I didn't have the luxury of setting up my lighting to kill the ambient light to create a more dramatic effect. The trees' branches and leaves were rather distracting under the sun and I had to make sure there was no ugly shadow hitting their faces. I was hoping to get to do another shoot at Nathanial's place but the carpark area looked worse.

At the end of the actual day wedding, we managed to spend a bit of time taking some shots with the nice backdrop before they went back to entertain their guests who remained there.

Since both of them had interesting personalities, it was a waste that we didn't get to do more creative shots that day.
Featuring ↬
Nathaniel Lam & Rachel Liew
Hairstylist ↬
Candice Chia
Makeup Artist (MUA) ↬
Candice Chia
Wardrobe ↬
Nathaniel Lam & Rachel Liew
Credits ↬
Nicole
Camera ↬
Canon 6D
Lens ↬
Canon 24-70mm F2.8L
Lighting ↬
Canon 600 EX-RT
Place ↬
Cherryloft Resorts and Hotels and Pasir Ris Park
Date ↬
19 March, 2017
Photo Editing type ↬
Basic
💲 Photographer's fee ↬
Prices & packages for Pre-Wedding photography
Check out the details on how I craft my portfolio pages and the disclaimer on the write-ups.

Follow my Instagram & Facebook to get more updates.
Other Pre-Wedding Photoshoot
Portrait photography > All albums > All Pre-Wedding albums