Lifestyle Couple Beach Photoshoot with Alexander Stiegler & Esther Pai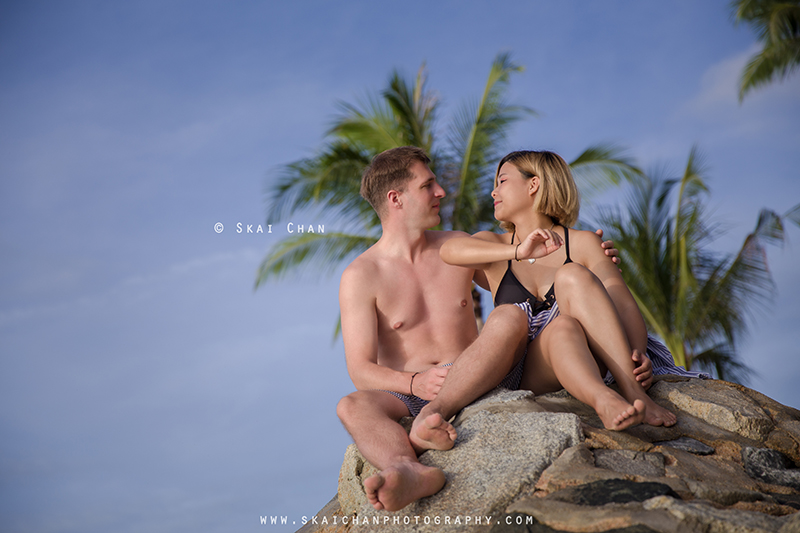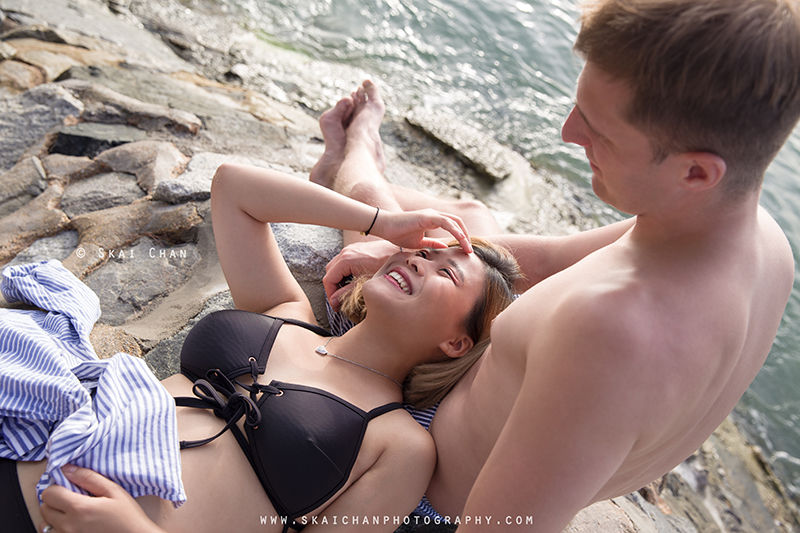 This was one of the most frustrating shoots I had done because of the mess in the early morning. Although we had discussed that it would be a casual couple shoot, I brought along my 600-watt strobe in case of an emergency. Eventually, I had a trolley to pull and a bag to carry.

I missed my first train yet again although it was still early for me. After reaching Bedok MRT station, I transited to a bus and the journey was only a few bus-stops away. I alighted once the bus turned into Marine Parade. It was only a short distance away from East Coast Park.

Soon, I saw an underpass and I took it, having to lift up my trolley while taking the stairs down. After getting out from the other side of the underpass, I walked along the highway and to my surprise, it led to a long flight of stairs. I carried my equipment together with the trolley, climbed down the stairs and cross a small grass area towards the expressway. I saw no sign of any path even as I walked further down along the expressway.

I was lost, in a single island that's so well-developed, which I had been staying in for all my life. *FML*

It wasn't only about the extra steps that I had to make but also the bulkiness and heaviness of my load that I had to lift up in an awkward way that it drained off the energy on my hands. It's like having to hold onto ten over kilograms of dumbbell for around 10 minutes. I made a U-turn back to the highway and back to the first entrance of the underpass. I had to walk further down the road to reach another long underpass, which was a long way, considering that my destination was actually right across the expressway near the first underpass.

I was able to take a break while waiting for the couple. We started the shoot 15 minutes to 8 o'clock and we were very lucky that we were still able to catch some very soft light, at least for a moment. Thus, it was quite worth the effort to wake up so early after sleeping for a couple of hours.

As the cloud started dispersing, the shoot became more difficult but I resisted setting up my light as it would take extra time. I explained to them regarding the backlighting situation and they understood. Although bringing along the extra equipment was a huge burden due to its bulkiness and weight, and that I didn't get to use them, I didn't have any regret since I knew I couldn't get lucky every time.

The shoot was made easy because I had known Esther for quite a long time and that Alex was a soft-speaking and easy-going gentleman; I was very comfortable with him although it was the first time we had met, which allowed me to be more vocal. Esther, in her usual hyperactive self, started kicking water towards my camera without warning and it took me around five minutes to clean up my lens. Hence, afterwards, I didn't dare to instruct them to play with water. They were open to ideas and instructions and the fact that they were good at interacting with each other helped to create very memorable photographs.

After the shoot, we tried to visit a café for brunch but only realised it was closed on Mondays. Eventually, I got a treat at the MacDonald's.
Featuring ↬
Alexander Stiegler & Esther Pai
Makeup Artist (MUA) ↬
Esther Pai
Wardrobe ↬
Alexander Stiegler & Esther Pai
Camera ↬
Canon 6D
Lens ↬
Canon 24-70mm F2.8L II
Lighting ↬
Natural light
Place ↬
Castle Beach, East Coast Park (ECP)
Date ↬
10 February, 2020
Photo Editing type ↬
Advanced
Disclaimer for write-up
Other Couple Photoshoot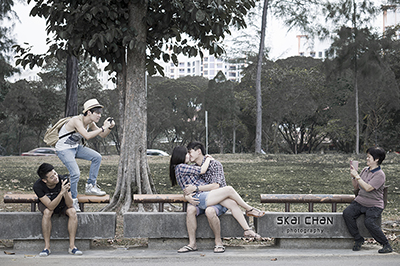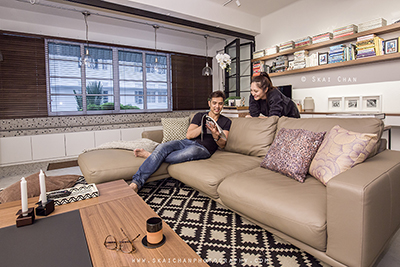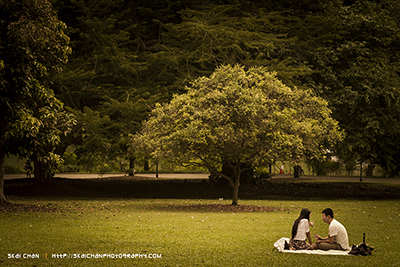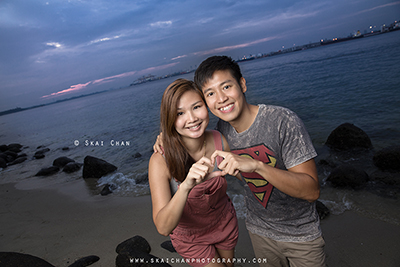 More
Couple
albums Portrait photography > All albums > All Couple albums
Page last modified on Thu, 26 August 2021