Outdoor Lifestyle Couple Photoshoot with Wei Loong & Shujuan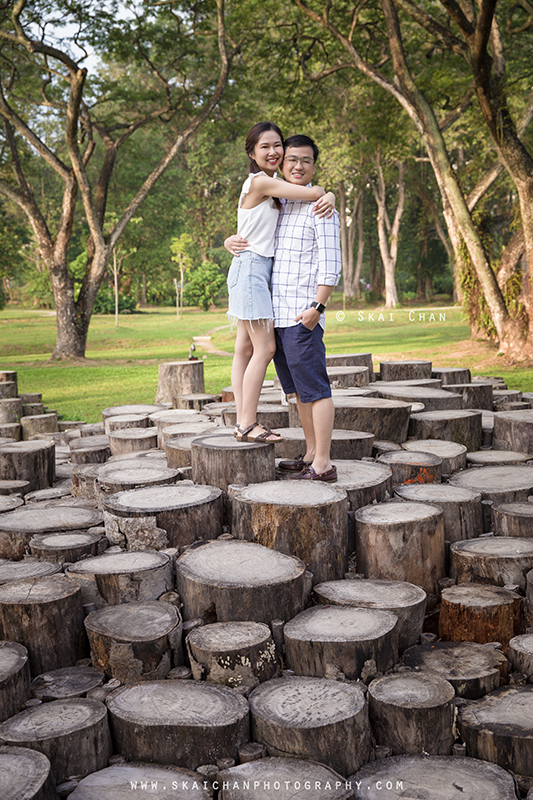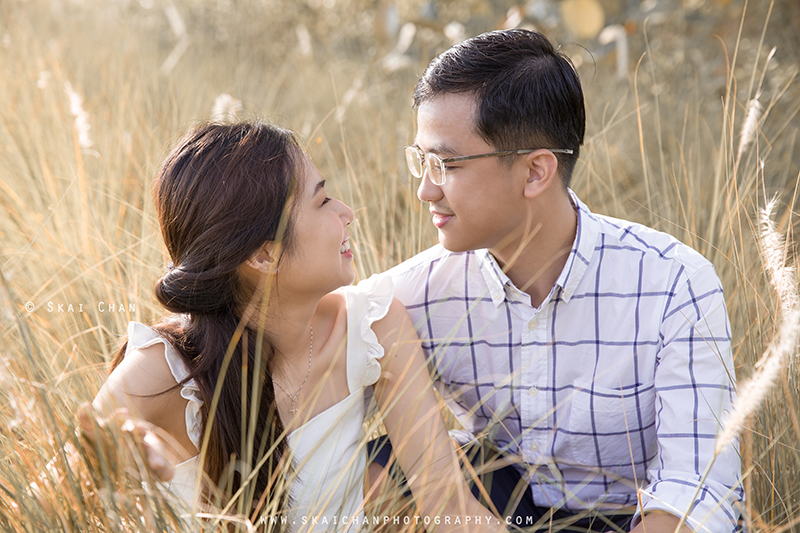 The most comforting thing about this shoot was when Wei Loon and Shujuan agreed to meet up at 7am without grumbling about the lack of sleep. The willingness to sacrifice to get good photographs was something I appreciated greatly.

The plan was to keep the shoot within 1.5 hours. With the aid of the supposedly soft light from the morning sun in the golden hour, I was prepared to abandon my lighting equipment. Besides, the weather forecast gave great encouragement by stating that it would be a cloudy morning, which would make even better light.

It was months after the reopening of the Jurong Lake Gardens where many people had already gone over for shoots. I did go there before the massive renovation commenced but I didn't explore it much.

Our main target was the new lalang field, which we could hardly find in Singapore anymore. It was quite a long journey from the MRT station. Due to the unknown terrain condition, I didn't bring my trolley along but my equipment was kept to the minimum without my usual 600-watt light and thus bearable.

I wanted to keep the shoot to a natural and rural feel and thus I had to try to avoid including any high-rise building inside the photographs. The greatest challenge was as usual, the harsh sunlight. Although we had started the shoot so early, the sun was very strong while the clouds seemed to be playing tricks with us by leaving a gap between the sun and us most of the time. We tried all ways to avoid the strong sunlight, which was not only affecting the quality of light but also preventing the couple from opening their eyes properly at times.

The couple didn't complain about sweating under the sun and they cooperated well to get the best photographs possible, including sitting on the ground. Of course, since the grasses were wet due to the morning rain, we had to keep to the granite areas.

Due to the nasty sun, I couldn't explore more angles but I was glad .

After the shoot, I was treated to a good breakfast. Sometimes, it was good to be led by others without even knowing the place that I was going to.
Featuring ↬
Wei Loong & Shujuan
Hairstylist ↬
Shujuan
Makeup Artist (MUA) ↬
Shujuan
Wardrobe ↬
Wei Loong & Shujuan
Camera ↬
Canon 6D
Lens ↬
Canon 24-70mm F2.8L II
Lighting ↬
Natural light
Place ↬
Jurong Lake Gardens
Date ↬
21 October, 2019
Photo Editing type ↬
Advanced
Disclaimer for write-up
Other Couple Photoshoot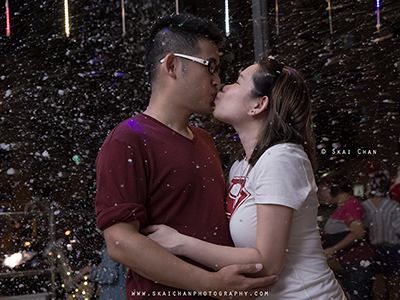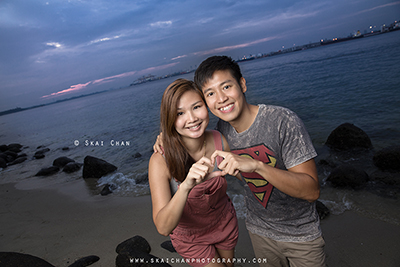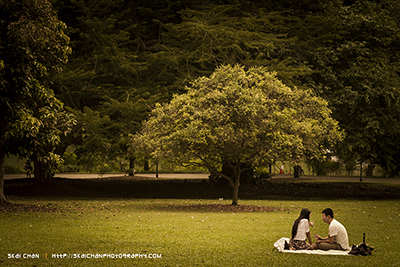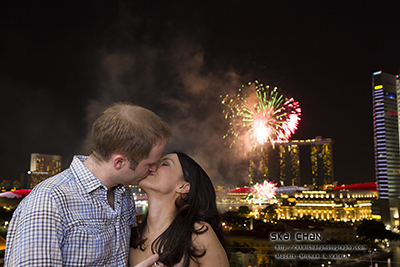 More
Couple
albums Portrait photography > All albums > All Couple albums
Page last modified on Thu, 26 August 2021