Boudoir & Pet Cat Photoshoot with Rachel Liew & Quinn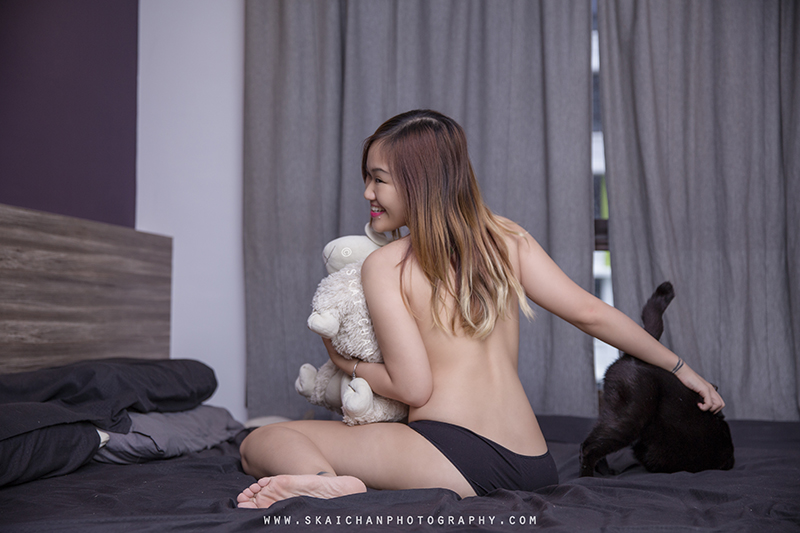 This was the third set of the photoshoot I had done with Rachel on that day.

Since I was already, both physically and mentally, exhausted before reaching the place and the earlier two sets had further drained me, I knew I could have done better.

My initial plan was to use the windows light instead but it would be far too tedious to switch the side as we would have to do some extra packing work. Furthermore, the natural light was quite dim already.

Her cats were still curious and they came into the room to loiter around and Rachel was able to get some shots with Quinn. It was thus a special boudoir photoshoot.
Featuring ↬
Rachel Liew & Quinn
Hairstylist ↬
Rachel Liew
Makeup Artist (MUA) ↬
Rachel Liew
Wardrobe ↬
Rachel Liew
Camera ↬
Canon 6D
Lens ↬
Canon 24-70mm F2.8L II
Lighting ↬
Godox AD600BM, Cononmark B4
Place ↬
Tampines (bedroom)
Date ↬
05 July, 2020
Photo Editing type ↬
Advanced
Disclaimer for write-up
Other Boudoir / Intimate Photoshoot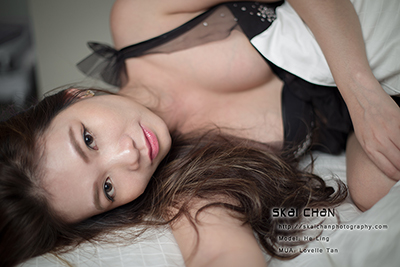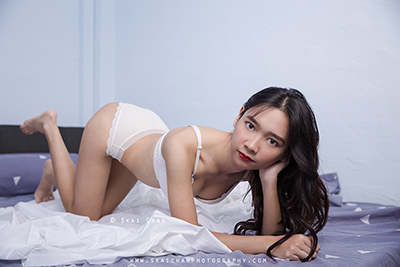 More
Boudoir / Intimate
albums Portrait photography > All albums > All Boudoir / Intimate albums
Page last modified on Thu, 26 August 2021