Outdoor Casual Couple Photoshoot with Jay & Florence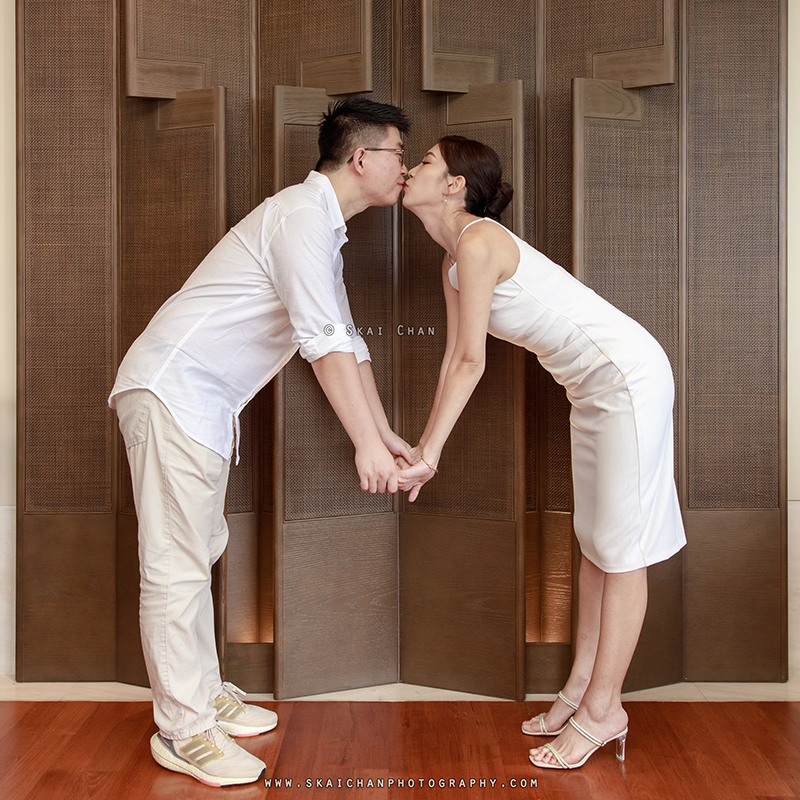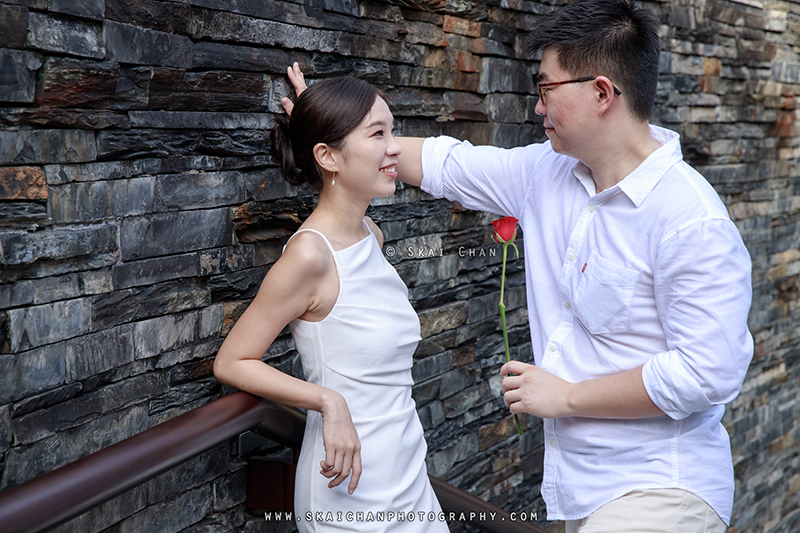 This couple photoshoot with Jay and Florence was a delightful experience, especially following the success of their heartwarming marriage proposal. This casual couple shoot offered a wonderful opportunity to capture the love and connection between them.

As the warm weather enveloped us, we commenced the photoshoot indoors, taking full advantage of the charming interior of the room they had booked. This setting provided a cosy and intimate atmosphere for the initial part of the session, perfectly reflecting the love shared between Jay and Florence.

From the very beginning of the shoot, I had the pleasure of witnessing Florence's candid character on full display. Her boundless energy and quirkiness injected a vibrant and playful quality into the photos, resulting in truly captivating and lively shots. Following our indoor shoot, we ventured out to the locations that Jay had thoughtfully scouted a week prior.

Collaboration was at the heart of our photoshoot. We all shared ideas, exchanged thoughts and revelled in the creative process, making each shot a shared achievement. This was a testament to their connection and compatibility as a couple.

Of course, no outdoor shoot is complete without the occasional challenge of unexpected "photobombs" from others seeking to utilise the beautiful location for their photoshoots. However, we persevered and harnessed Florence's infectious energy to create more beautiful and unique photos that authentically showcased the love and joy shared between Jay and Florence.

As we concluded the photoshoot and left the resort, smiles abounded, leaving me with a profound sense of fulfilment and happiness.

Jay's appreciation didn't conclude with the photoshoot itself. He remarkably expressed his gratitude. His detailed and heartfelt review of the experience showcased the effort he invested not only in the photoshoot but also in providing feedback, making him one of the most appreciative clients I've ever had the pleasure of working with.
Featuring ↬
Jay & Florence
Hairstylist ↬
-
Makeup Artist (MUA) ↬
-
Wardrobe ↬
Jay & Florence
Camera ↬
Canon 6D Mark II
Lens ↬
Canon 24-70mm F2.8L II
Lighting ↬
Godox V860III & Natural light
Place ↬
Capella Hotel (Sentosa)
Date ↬
25 August, 2023
Photo Editing type ↬
Basic
💲 Photographer's fee ↬
Prices & packages for Couple photography
Check out the details on how I craft my portfolio pages and the disclaimer on the write-ups.

Follow my Instagram & Facebook to get more updates.
Other Couple Photoshoot
Portrait photography > All albums > All Couple albums