Water Themed Fitness Photoshoot with Anmol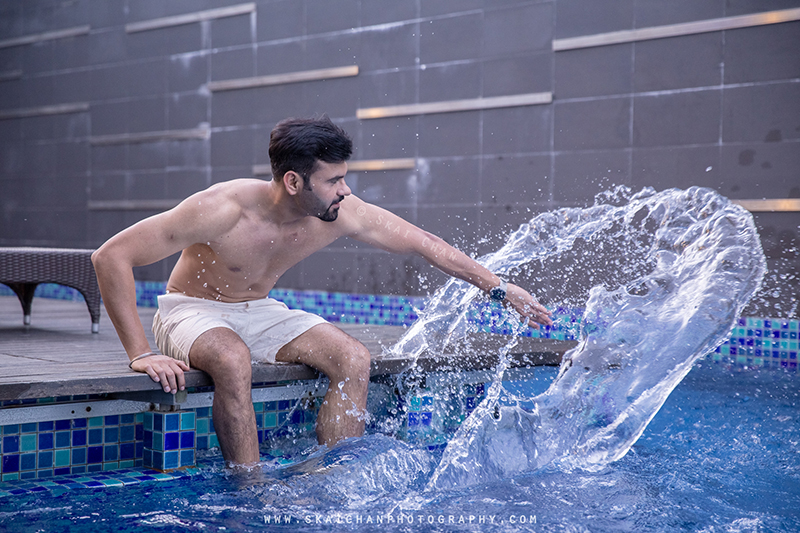 This water-themed photoshoot album was part of the fitness photoshoot for Anmol.

I gave Anmol a brief instruction and he executed it wonderfully. We tried a few expressions in a very limited time before the sunlight became dimmer.

I was grateful to have met this very polite gentleman who initially asked us for permission before beginning his swim. Nevertheless, we had to pause for him in between the very short lap.

The greatest challenge that I faced was that I had to stand in the water while taking these shots. In the race to create more spectacular pictures, I actually bend down to get near the surface of the water. It was a great workout for me but it posed danger to my camera.

Fortunately, we got a few extremely nice pictures.
Featuring ↬
Anmol
Hairstylist ↬
Ivy Tan
Makeup Artist (MUA) ↬
Ivy Tan
Wardrobe ↬
Anmol
Camera ↬
Canon 6D
Lens ↬
Canon 24-70mm F2.8L II
Lighting ↬
Natural light
Place ↬
Swimming pool @ Edenz Loft
Date ↬
01 June, 2022
Photo Editing type ↬
Basic
💲 Photographer's fee ↬
Prices & packages for Fitness photography
Follow my Instagram & Facebook to get more updates.
Other Fitness Photoshoot
Portrait photography > All albums > All Fitness albums