Fashion Photoshoot with Famel Tay




Famel is one of the most easygoing girls I have ever met. Her willingness to accommodate to others makes her extremely sociable and well-loved.

Famel remains humble no matter how attractive her appearance is and how many guys have been trying to get into her good books. She is extremely sweet in both looks and character that even girls would be melted by her. Being chatty is one of the greatest merits that have attracted large pool of "bees" to her.

She is cute and sometimes forgetful. She does blur things like leaving her wallet around. She is simple but interesting. It is always enjoyable to talk to her.

Famel made effort to put on every outfit to take self photos for Tricia and I before the shoot, which showed her excellent attitude and initiative. I was very impressed and stunned by her.

She transformed from a sweet young girl into a gorgeous lady after Tricia did a makeover for her. It was not only her appearance that helped to bring out the feel but her marvellous expression and, of course, good attitude again. She followed our instructions well and gave no single complaint about anything - dirty ground or long duration of shooting. In simple words, she was simply cooperative and she trusted our professionalism entirely.

I'm proud to have taken her virgin... photoshoot. It is not only about having a pretty girl as my model but also the process of working together with such a fantastic girl.

We have delayed the post-editing of the photos for very long and she has made no effort to rush us.
Featuring ↬
Famel Tay
Hairstylist ↬
Tricia Lee
Makeup Artist (MUA) ↬
Tricia Lee
Wardrobe ↬
Famel Tay
Camera ↬
Sony NEX F3
Lens ↬
Sony 50mm F1.8
Venue ↬
Pasir Ris Park
Date ↬
20 February, 2013
Editing ↬
Advanced
If you appreciate my work, passion and character,
do show some support by following my
Instagram
&
Facebook
, both at
@skaichanphotography
.
If we have worked together before, do write me a
testimonial
!
Disclaimer for write-up
Other Fashion Photoshoot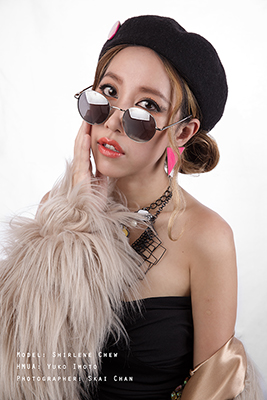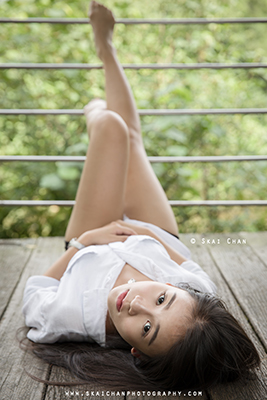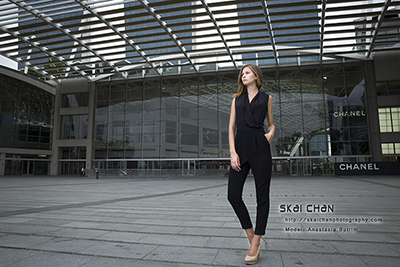 More
Fashion
albums Portrait photography > All albums > All Fashion albums
Page last modified on Wed, 17 March 2021