Bridal Photo Shoot - Robyn Skye




We were too spoiled for choice for the location of the shoot.

Initially, I suggested Bayfront Pavilion because I wanted to use it before more people would start using the place for shoot. My plan was to move on to the more secluded parts of Gardens by the Bay after that. However, my idea was turned down with the reason that it was useful for a dance shoot instead.

There was a suggestion to do it at Fortcanning Park near a popular tunnel but I rejected it because the place could be crowded with other photography hobbyists. There was a high risk that we would have to queue up for our turn and thus wasting time. Besides, there was a limitation to the uniqueness of the angles I could capture while many people had already done it.

Eventually, I decided to take the safest option, which was to shoot at Gardens by the Bay. I knew nobody would reject the idea. However, in my mind, my idea was to avoid the mainstream Supertrees and work on the other nice spots at the garden instead.

We started off with something simple at one of the themed spots. I was quite worried of the lighting because it was getting late, the sky was gloomy and the location was covered by trees to make it darker. For sure I could easily light Robyn up nicely but not the plants at the background. The passers-by and a sleeper delayed us.

Moving to the second location was more than a gym session for me. I carried the large softbox with my 600-watt strobe to search for it. The bulkiness made it heavier and my hands were trembling. By the time we arrived at the lake, the ambient light was extremely low and I had to make some sacrifices in the quality.

Dinner time was great because we had Macdonald's. After that, I prepared the equipment for the night shoot and had a shock when my speedlite wasn't functioning as the main light; it somehow didn't fire when the transmitter was triggered. I quickly switched to the newer one. Eventually, I realised that the setting of the first speedlite was reset after it fell on the beach almost a month ago.

I was glad we were able to get some very interesting photographs at the end of the tiring evening.
If you appreciate my work, passion and character,
do show some support by following my
Instagram
&
Facebook
, both at
@skaichanphotography
.
If we have worked together before, do write me a
testimonial
!
Disclaimer for write-up
Other Wedding / Bridal Photoshoot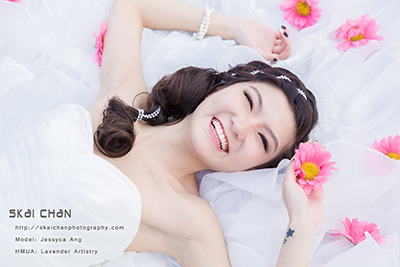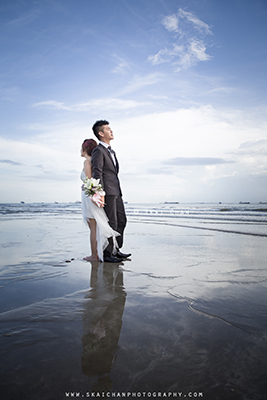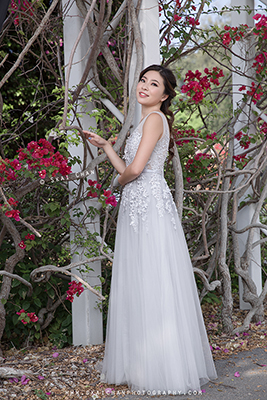 More
Wedding / Bridal
albums

View ALL albums