Event Photographer in Singapore
Event Photography Rates
Wedding
(AD wedding, ROM/Solemnization... etc)
Up to 6 hours at $900
Up to 10 hours at $1500
Proposal
(surprise proposal)
Up to 1 hour at $200
Up to 2 hours at $350 $300 Up to 2 hours at $350 $300
Corporate
(Conference, D&D, shop opening... etc)
Up to 2 hours at $280
Additional hour(s) thereafter at $120/hr
Other Events
(birthday, celebration... etc)
Up to 2 hours at $260
Additional hour(s) thereafter at $100/hr
Photos (up to 50 photos/hr) will be returned in high resolution JPG format.
Photos will be enhanced with basic editing.
Please read Checklist, FAQ & Service Agreement before making enquiries.
Add-Ons (optional)
(Highly recommended) 1 look (professional hairstyling & makeup) at $150 for ladies; $120 for men. There's a surcharge of $50 for any session that starts before 6am.
Advanced enhancement (skin retouching) of photos at $40/photo.
$100 for privacy of the photos (photographer will not put them up on portfolio & social media).
Express delivery of photos: check rates & availability with the photographer when seeking quotation.
Event Photo Albums
Click on photo to view its entire album in Facebook.
1. Wedding / ROM
2. Corporate / D&D
3. Birthday
4. Pets / Dogs
5. Others

1. Wedding / ROM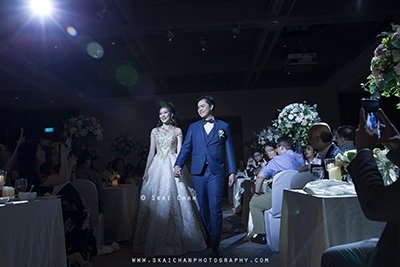 Wedding | Lovelle Cengiya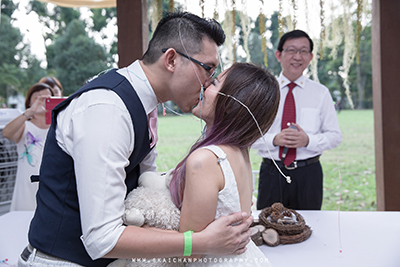 Wedding | Nathaniel Lam & Rachel Liew

Wedding | Mun Soon & Evelyn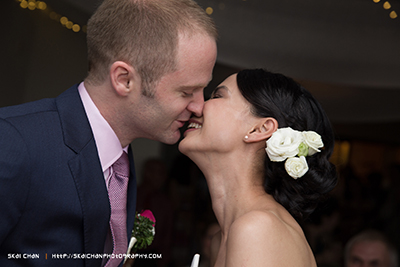 Wedding | Michael & Valerie

ROM | Philip & Sari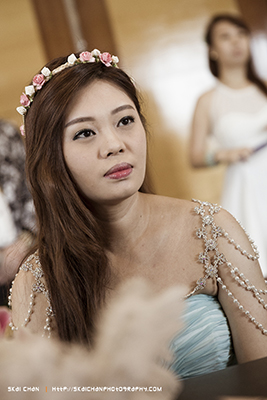 ROM | Gabriel & Serene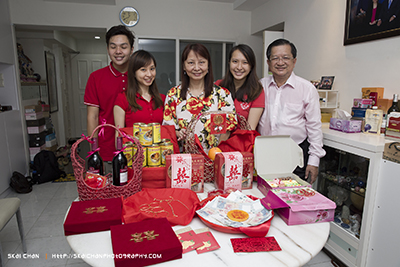 Wedding Betrothal | Jingkun & Karen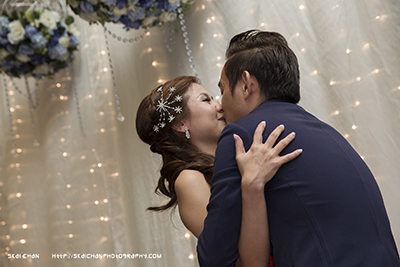 Wedding | Mike & Monica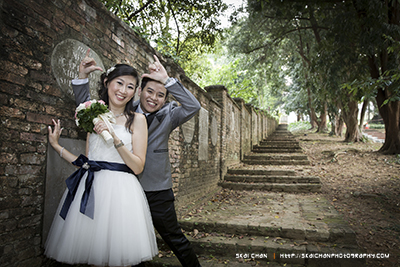 ROM | Peter & Peiwei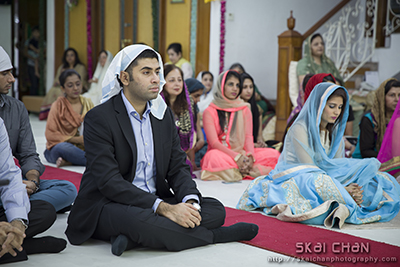 ROM | Niraj & Deepti

ROM | Mike & Monica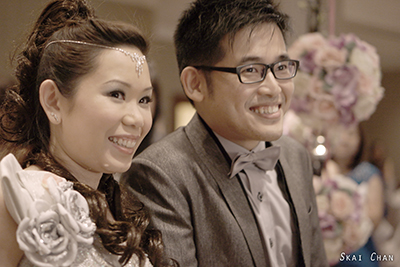 Wedding | Kaidi & Ivy
2. Corporate / D&D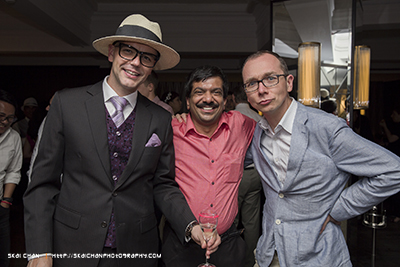 D&D | Misys Annual Event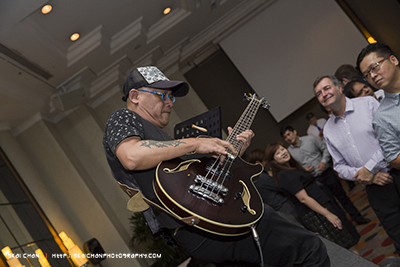 Gala dinner | JGC Conference Day 4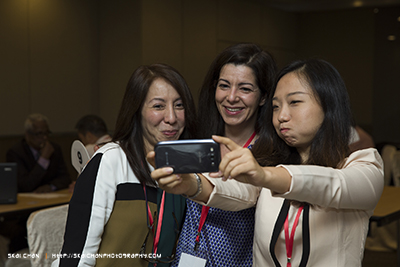 Conference | JGC Conference Day 3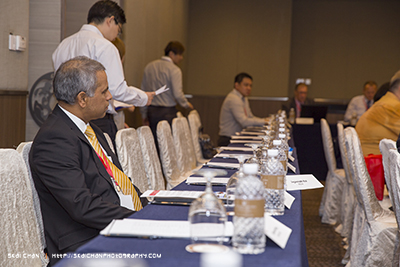 Conference | JGC Conference Day 2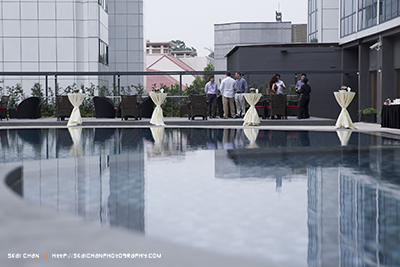 D&D | JGC Conference Day 1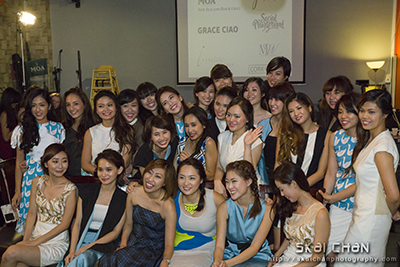 Fashion Show | A Midsummer Night's Dream

D&D | Raffles Shipping's Annual Dinner & Bowling
3. Birthday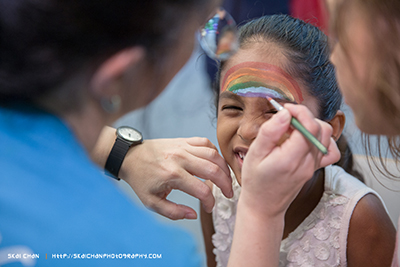 Birthday | Vihanna Turns 2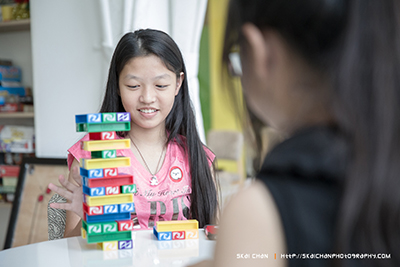 Birthday | Phoebe Tan's 13-Year-Old Celebration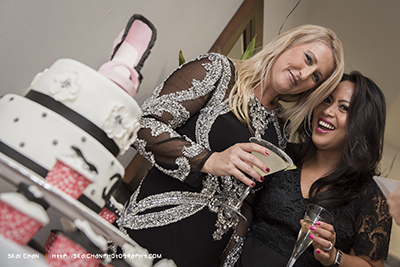 Birthday | Jade Ciccarone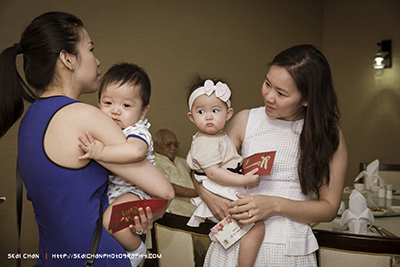 Birthday | Tiffany's One-Year-Old Celebration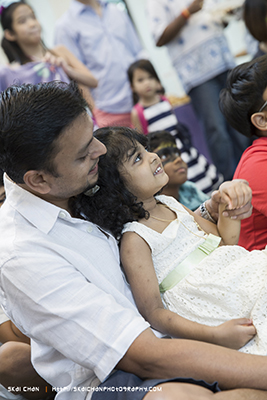 Birthday | Khayshaa turned 3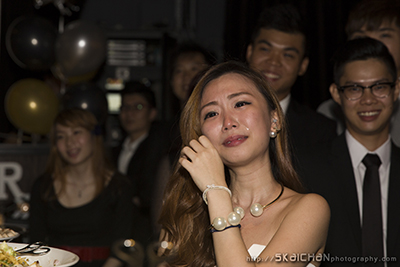 Birthday | Geraldine's 21st Birthday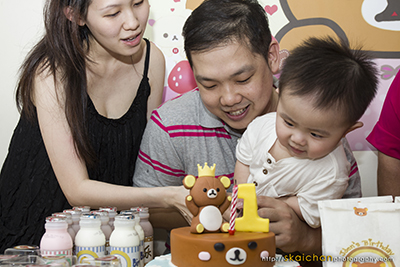 Birthday | Jden's One-Year-Old Party
4. Pets / Dogs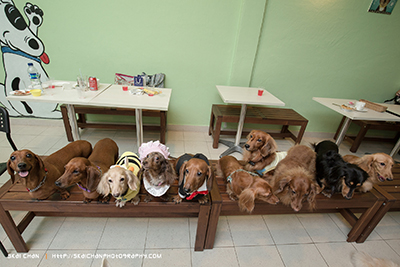 Barkday | Luckie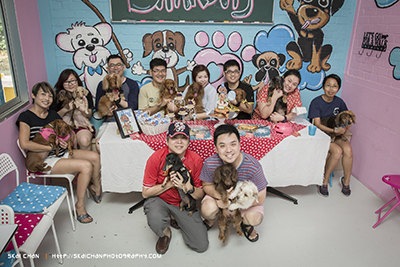 Barkday | Pele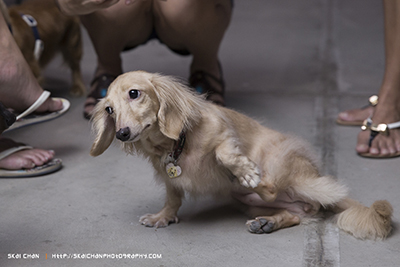 Animal Party | Dachies X'mas Roof Top Potluck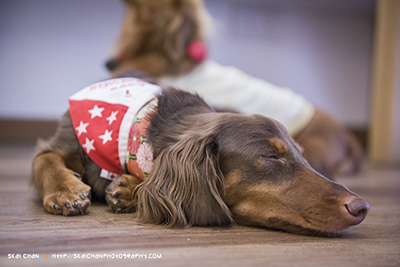 Animal Party | Max's Farewell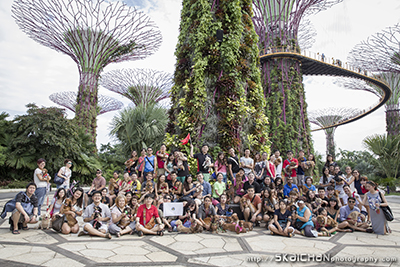 Animal event | Dachshund Mega Outing 2014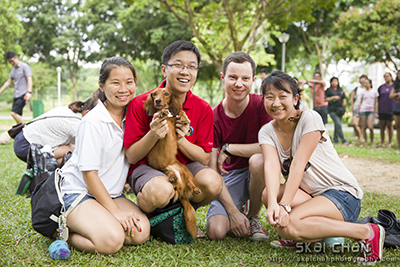 Animal event | Dog Gathering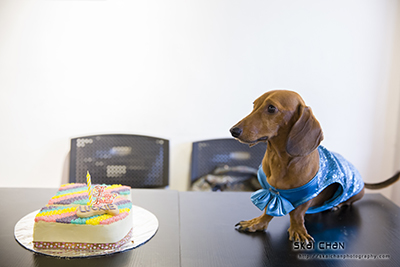 Barkday | Luckie's Dog Day Celebration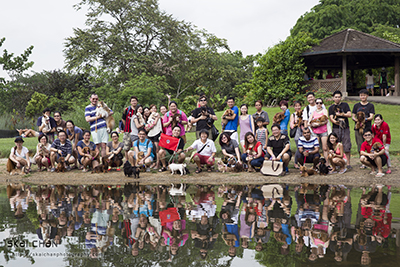 Animal gathering | Dachshund's Labour Day Outing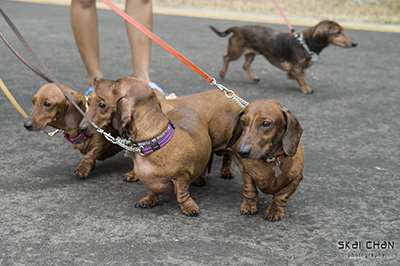 Barkday | Pele's Dog Day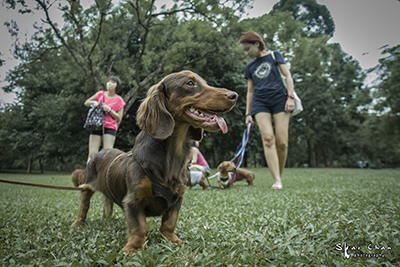 Animal event | Singapore Dachies Club Gathering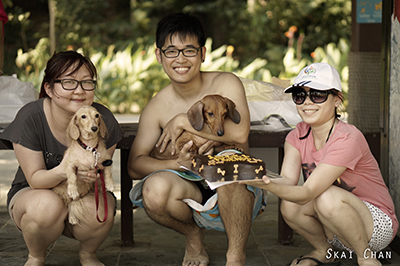 Barkday | Luckie's Birthday
5. Others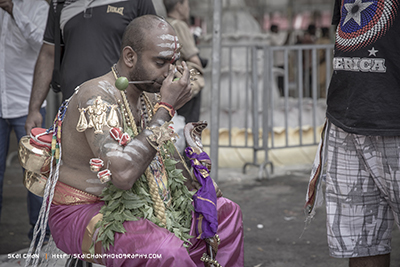 Festival | Thaipusam 2015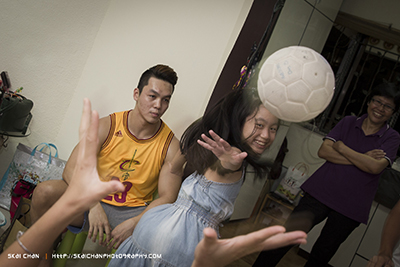 Celebration | Congrats to Charmaine!

Baptism | Sebastian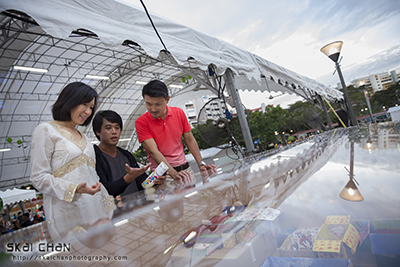 Community | PAssionArts - Coming home to the heART of Tampines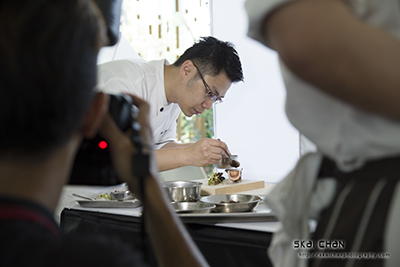 Behind the Scene | Food Shoot with ChefAtWork at Infuzi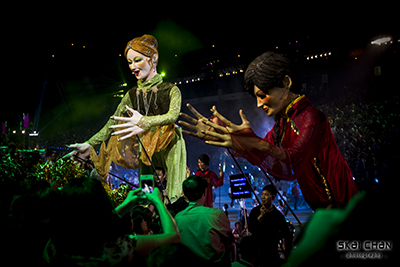 Chingay 2014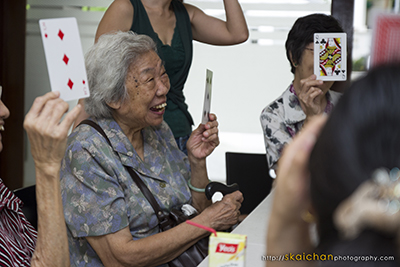 Party with the Elderly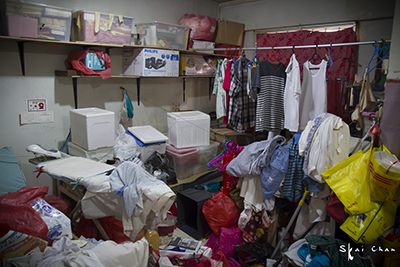 Home Cleaning Project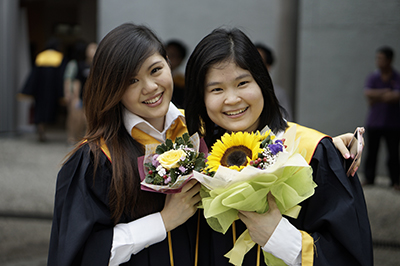 Convocation | Ahpa Saeyeoh
Do you want these for your event?
Professional advice for your event for best photography results
Whenever possible, I'll try to give advice to clients who wish to share more with me. I don't overpromise anyone just to clinch a project and claim that I will be able to produce top grade quality photographs when the condition of the location is bad. Most clients won't be able to tell the difference in quality but photographers should be frank with them.

There was once after I honestly warned a client regarding a kid's birthday event held in an open space during noon time, she decided not to hire any photographer anymore - I lost the project but I also felt good to keep her well informed.
You want your event photographer to arrive on time
The last thing you would want is to have your photographer being late for your event and miss the important moments.
All interesting moments will be captured as well
I work on journalistic style photography. I make good use of every second during the entire event to find interesting subjects and moments to capture; I snap beyond the important moments like cake-cutting and march-in. I try to document down the full story of the event from the start to the end. The viewers of the album will be able to grasp the happenings of the event.

I maintain my fitness level well even though I'm often being haunted by old sport injuries. My passion keeps me energetic. As long as the venue allows me to move around, I'll be all over the place to find good angles. You may also see me running about when there are special or interesting moment across the venue.
You will get natural-looking pictures
My focus is on candid pictures. When a person looks into the camera, there's a high chance that he will feel self conscious and thus unnatural. I've my ways to snap photographs of guests without them knowing.

I tend to get along well with people, including kids and pets. When the guests like the photographer, they will be more cooperative and comfortable, and their smiles will be more natural. I also have my ways to draw attention of kids and animals for group shoot.
Your guests and you will look good
I'm using a full frame DSLR. My usual two main lenses are 24-70mm and 16-35mm, which are both Canon's best L lenses. They are sharp and have good range to cover individuals and big group shots.

Light can "smoothen" skin and "shape" a face. I always try my best to light up faces to the best, given the situation. This is why you can see me rotating my speedlite around. I've also injured my hand a few times due to carrying the two-kilogram camera and gears on a single hand while adjusting the direction of the speedlite for a long period of time during my event photoshoots.

For post-production, I run through every photograph countless times over a few days. This helps to improve the photographs' quality because a fresher mind always does a better job.
Create memories.
Every photo can tell a story and I want to create the memories for everyone. Event photoshoot is interesting because impromptu things can happen any time, even though it can be very challenging. I'm excited to freeze the happy moments of life and capture the expression of subjects during event photoshoots. My shooting style for event is a mixture of journalism and art, whereby I will try to capture moments in the best angles possible and piece the photos together like a story. When anyone looks at the photos, he or she should be able to feel the happiness of the actual day; whereby those who are present during the actual event can recall the happy memories.

Events such as ROM, wedding and birthday parties are some of the most joyous events in life. I'm an affectionate person. As I indulge myself in the events, the happiness lightens up my days as well. Events that are more well-organised with activities that can drive me excitedly crazy. I rather get busy shooting throughout the entire events and thus you may see me run about during my shoot. For the sake of getting intimate feel of photos, I will get low and thus putting pressure on my knees, especially when dealing with pets and kids. I have also injured my hand a few times due to holding onto the camera on a single hand, in order to change the direction of the speedlite (flash) using another hand, for too long. I look forward to produce the best photos possible under every circumstance.

It is a joy to me whenever I get to capture unique or happy expression, especially natural smiles. Everytime I manage to snap such shot, like a easily contented kid, I will smile at the LCD screen of my camera in my satisfied looks. Of course, there may be times that I miss the shots and I'm unable to hide my dejected looks.

Since my work requires me to communicate with my computer most of the time, event shoots help to bring me out of my "cave" and meet real people (and a lot of them at one time).

"You can take charge and grab all the attention; I'm happy enough to do the same work quietly and produce better results."
Page last modified on Wed, 19 May 2021