Actual Day AD Wedding Photographer in Singapore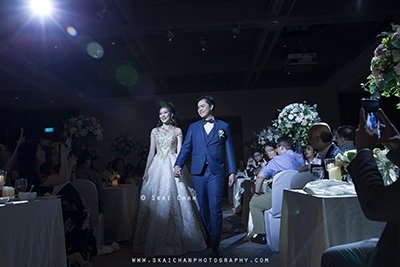 AD Wedding Photography Rates & Packages
Pro 1
$900
Up to 6 hours of photography
Pro 2
$1500
Up to 10 hours of photography
Photos (Up to 50 photos/hr) will be returned in high resolution JPG format.
Photos will be enhanced with basic editing.
Please read 1) Checklist for hiring a photographer, 2) FAQ & 3) Service Agreement before making enquiries.
The prices are quoted to compensate for the amount of effort and time I've to spend, and wear and tear of equipment, in order for me to continue with my photography services. Thus, I'm happy to work on any package.
Ideas and advice will only be given to serious clients after a booking fee is being placed.
Add-Ons (optional)
(Highly recommended) 1 look (professional hairstyling & makeup) at $250 for the bride.
Additional photos with advanced enhancement (skin retouching) at $40/photo; discount of $10/photo if any HMUA under my list of HMUAs (hair and makeup artists) is hired.
$100 for privacy of the photos (photographer will not put them up on portfolio & social media).
Express delivery of photos: check rates & availability with the photographer when seeking quotation.
Actual Day AD Wedding Albums
Actual Day Wedding 1: Solemnization in the Sunset
For this (AD) actual day wedding photography, it began with the solemnization at a beautiful outdoor location. Unfortunately, this wedding event was delayed until the sun was reaching the horizontal. The beautiful soft sunlight lasted only for minutes before it was replaced entirely by the darkness. A couple of harsh spotlight in the opposite direction became the main source of light.

The second half of the wedding event, the buffet-styled banquet, was held indoor. An extremely talented comedian was invited as the host/emcee who rallied cheers and laughers from the very appreciating and cooperating guests.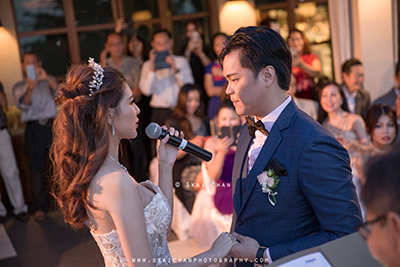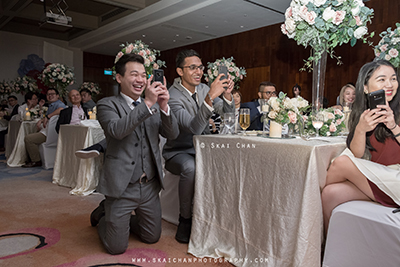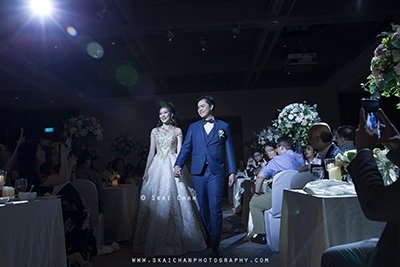 Actual Day Wedding 2: Banquet in the Park
This is one of the most special actual day wedding photography that I've photographed. The couple booked a few resort units for some of their overseas guests and the bride's hair and makeup was done over there. They had their religion's ritual and tea ceremony for the bride's side at the resort's function room. Next, they went to the bridegroom's house for another round of tea ceremony.

The highlight was the wedding dinner at the park, which a huge tent was set up and decorated. The wedding solemnization was done there. The newly weds held a live singing performance and there was some games to keep the guests entertained. Barbeque dinner was served fresh by caterers in a buffet style.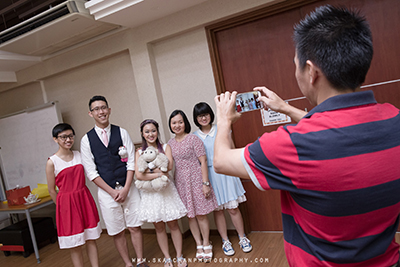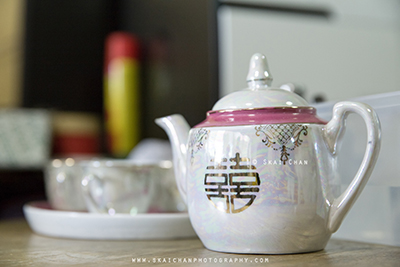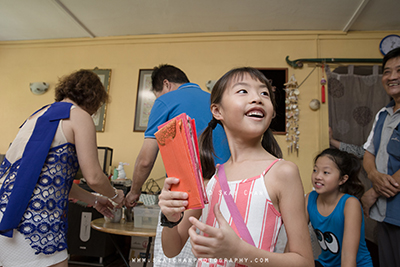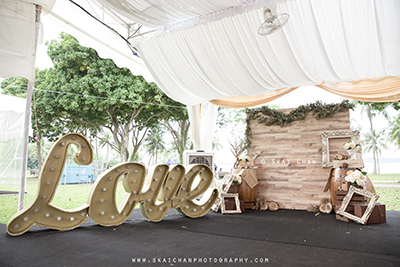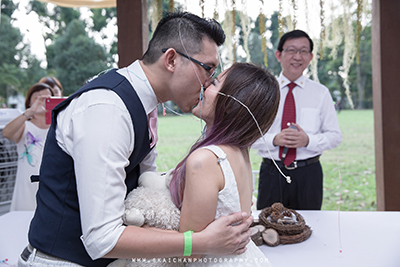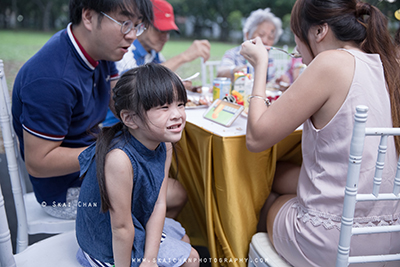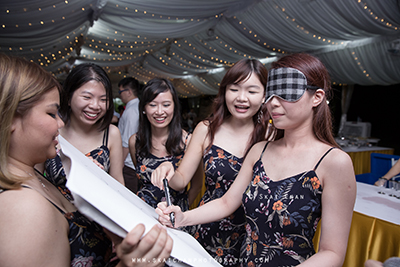 Please note that the image quality of the pictures uploaded on this page has been greatly reduced for smoother web browsing purpose. They are the highlights of the individual actual day wedding events, which are only a fraction of the entire albums.
The Wedding Photographer
Wedding is the most joyous event and this is why I love wedding photography. I love capturing expression and moments - wedding photography can give me the privilege to do all these.

Don't you think it's most ideal if your photographer enjoys the entire wedding event together with you?
Benefit of Working with Skai
The quality of photographs matter a lot.
I. Flattering Lighting
I prioritize on lighting to make every subject pleasant-looking. For indoor locations, I'm always looking for places to bounce light as to produce the softest light possible at any spot while also lighting up the subject(s) from non-frontal angle so that he or she will look more 3-dimensional. This can be very challenging.
II. Natural Story-telling
I do journalistic style of shoot to cover the entire event and not just the main highlights. That means you will get photographs of special moments of your guests as well. My candid shots make the photo album livelier and natural.
III. Photo editing
I spend extra time and effort than most people during post-production. I go through every photograph various times over a few days. This is to put myself in a tip-top condition to rectify small flaws.
Second Photographer for Actual Day Wedding
Utilize my forte as second photographer for actual day wedding.

If you need some special moments to be captured, you would probably want to do with more than just one photographer during your big day if your budget allows. While your main photographer is setting up things like your posture, your great expression at that moment will be priceless.

I prefer to shoot as the second photographer. It simply makes my photography work more flexible, such that I can roam around to capture more casual and interesting photos freely instead of strictly sticking to the couple. Photography is about having fun.
Pre-Wedding Photography
I enjoy doing pre-wedding photography most since I'm able to plan the photographs. My forte is on using of professional lighting (high-end photography) for creating of eye-catching and flattering photographs, which differs from most other photographers. I also let the couples occupy more of the frame instead of keeping them tiny, because I believe the focus should be on them; however, it requires much greater effort and longer time during post-production.
You may be interested in:
- Wedding/ marriage proposal photographer in Singapore
- Pre-wedding portrait photographer in Singapore
- Registry of marriages ROM solemnization wedding photographer in Singapore
- The worst actual day wedding job for a photographer
- Events & parties photographer in Singapore