Yoga Studio Photoshoot with Jasmine Tan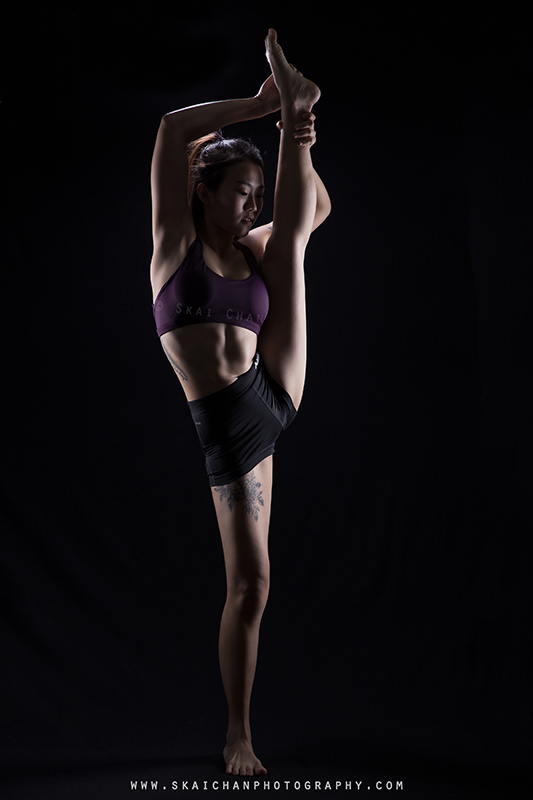 Since most people had approached me for my focus on beauty, I was glad that Jasmine gave the head up to do this yoga shoot that was focused on bodyscape instead. I did feel it was a waste of Jasmine's very attractive face but, at the same time, it was also a good idea to highlight her toned body.

I had to spend extra time to position the top lighting, including securing it to prevent it from falling. I also switched the side strobes with my two main ones so that I could keep the ISO low for cleaner images while not abusing the speedlites. Lastly, I had to test the power of all the strobes. Jasmine waited patiently.

I was glad that Jasmine was still flexible like a teenager and these yoga poses were manageable for her; hence, no human was injured in the making of these art works. I was glad that she managed to do these on the backdrop cloth that had limited friction against the ground.

She's a gems.
Featuring ↬
Jasmine Tan
Hairstylist ↬
Jasmine Tan
Makeup Artist (MUA) ↬
Jasmine Tan
Wardrobe ↬
Jasmine Tan
Camera ↬
Canon 6D
Lens ↬
Canon 24-70mm F2.8L II
Lighting ↬
Godox AD600BM, Cononmark B4, Yongnuo 560 III
Place ↬
Photography studio (Tanjong Pagar)
Date ↬
26 July, 2020
Photo Editing type ↬
Advanced
Disclaimer for write-up
Other Yoga Photoshoot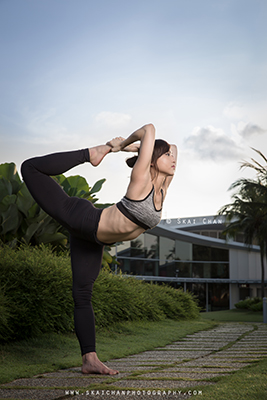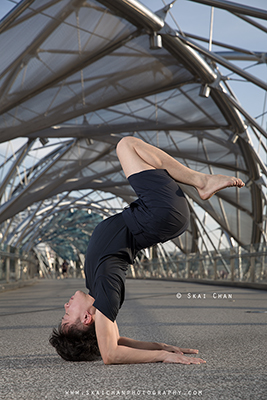 More
Yoga
albums Portrait photography > All albums > All Yoga albums
Page last modified on Thu, 26 August 2021