School Girl Themed Photoshoot with Jasmine Tan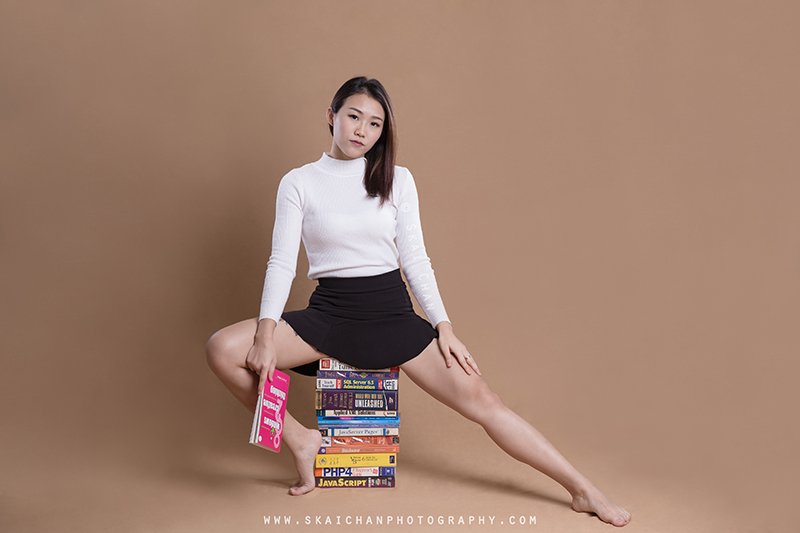 This themed shoot was an easy challenge thrown to Jasmine. I knew she could do split as relaxing as how we would sit normally on the ground. In my pursuit of creating mind-blowing art works, I thought of using my old textbooks before selling them away.

Jasmine had to try on all the outfits and send me the photographs, which I knew was simple yet tedious. We ran through quite a number of outfits before finalising this set and I was glad that I wasn't murdered by her. We were trying to create the image of a university undergraduate who was studying inside the air conditioned library. Jasmine had this sunshine look that fitted into the concept well.

Without any experience, I seemed to have belittled the difficulties of doing a split on two piles of books. I also had to make her shift to the sides as I didn't want her legs to intercept with the edges of the backdrop. Although she couldn't hold the position for very long, she was willing to do it again and again, so that I could get some good shots of it.

After the highlight of the concept was accomplished, Jasmine began doing more casual posing and her effort paid off well. The rest of the photographs were impressive.
Featuring ↬
Jasmine Tan
Hairstylist ↬
Jasmine Tan
Makeup Artist (MUA) ↬
Jasmine Tan
Wardrobe ↬
Jasmine Tan
Props ↬
Skai Chan
Camera ↬
Canon 6D
Lens ↬
Canon 24-70mm F2.8L II
Lighting ↬
Godox AD600BM, Cononmark B4, Yongnuo 560 III, Yongnuo 560 IV
Place ↬
Photography studio (Tanjong Pagar)
Date ↬
26 July, 2020
Photo Editing type ↬
Advanced
Disclaimer for write-up
Other Themed Photoshoot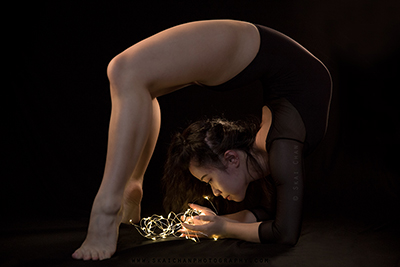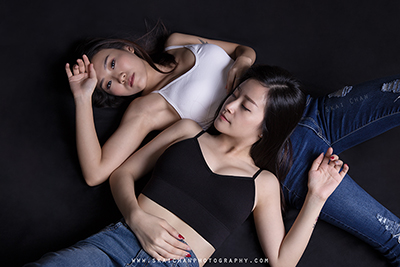 More
Themed
albums Portrait photography > All albums > All Themed albums
Page last modified on Thu, 26 August 2021