Fairy Light Themed Photoshoot with Tam Ye Qi - Fairy light




This is the third set of the photoshoot with Ye Qi.

As planned, I took out my fairy light that I hadn't had the chance to use after years of purchasing it. Thao Lee helped to wrap the fairy light around Ye Qi. Ye Qi had to endure the pains caused by the wire, which was sharp enough to cause pain when being pressed onto the skin.

For this album, I had to change the lighting in order to create the feel. Although I had warned Ye Qi beforehand regarding the tedious preparation, I was quite worried to make the team wait. They were patient.

I was stunned when Ye Qi tried to do a bridge because I had been looking for years for someone who could do it to the extent that her arms would be on the ground. I asked her if she could do it some time ago but I didn't tell her my plan and didn't expect her to remember it. I was as excited as a kid who had just received a long awaited present.

Ye Qi was absolutely intelligent for she had requested help from Xindan before she started doing the bridge. She knew her hair could be covering her face and thus needed assistance to adjust it while holding her position.

Although it was painful for her, I made her retry a bit times.
Featuring ↬
Tam Ye Qi
Hairstylist ↬
Thao Lee
Makeup Artist (MUA) ↬
Thao Lee
Wardrobe ↬
Tam Ye Qi
Props ↬
Skai Chan
Credits ↬
Xindan
Camera ↬
Canon 6D
Lens ↬
Canon 24-70mm F2.8L II
Strobe ↬
Yongnuo YN560 EX-III, Yongnuo YN560 EX-IV
Location ↬
Photography studio (Tanjong Pagar)
Date ↬
30 June 2020
Photo Editing type ↬
Advanced
If you appreciate my work, passion and character,
do show some support by following my
Instagram
&
Facebook
, both at
@skaichanphotography
.
If we have worked together before, do write me a
testimonial
!
Disclaimer for write-up
Other Themed Photoshoot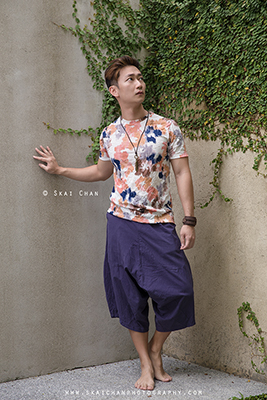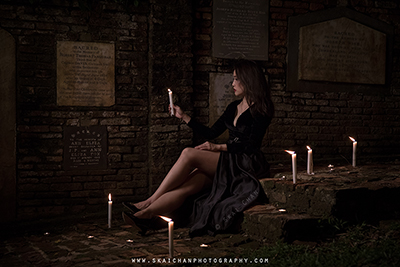 More
Themed
albums Portrait photography > All albums > All Themed albums
Page last modified on Wed, 19 May 2021