Fashion Photoshoot with Renu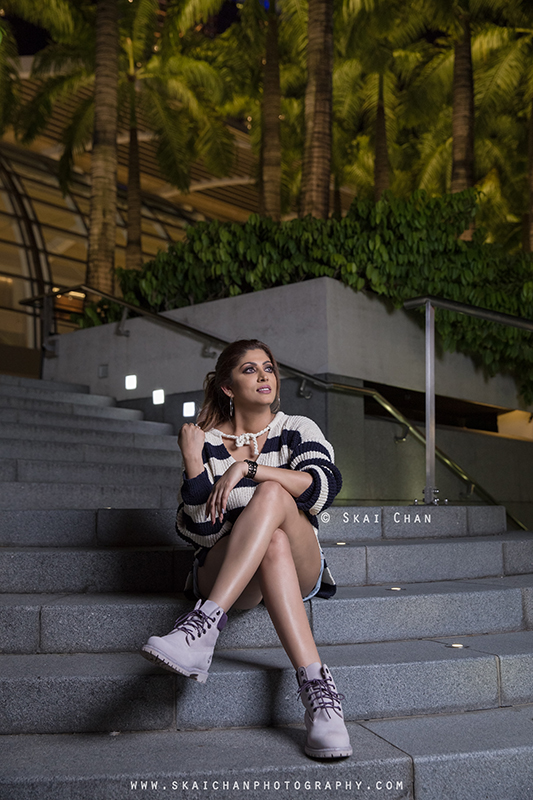 This was the second session of the shoot with Renu. It wasn't supposed to be a night shoot as the initial plan was to get the entire shoot done before sunset, having the first session at the hotel and then the second session somewhere near Marina Bay Sands.

Just before I left my house, I had anticipated the delay and thus I brought along extra lighting for night shoot, which added on to my already heavy load. Initially, I was unsure if Renu would want to continue with the outdoor shoot since she could be exhausted after the long travelling journey and the first session of the shoot.

Neetha gave us a lift over to Marina Bay Sands hotel and she left to prepare for her next day's course for her students. We then walked over to the river in front of the The Shoppes. Since the water and lighting performance had just ended, the crowd was pouring over when I was setting up the lighting.

I was given sample photographs like the earlier on shoot but the lighting was far too different from what I could achieve during night time. We played by ear. The biggest challenge for the night shoot was as usual, the frequent focus hunt (slow focusing) of the camera's autofocus system due to the extreme low light.

I was glad that Renu was still able to cooperate during the shoot after a long day.
Featuring ↬
Renu
Hairstylist ↬
Neetha Neha
Makeup Artist (MUA) ↬
Neetha Neha
Wardrobe ↬
Renu
Credits ↬
Jessie
Camera ↬
Canon 6D
Lens ↬
Canon 24-70mm F2.8L II
Lighting ↬
Yongnuo 560-EX III
Place ↬
The Shoppes at Marina Bay Sands (MBS)
Date ↬
12 July, 2019
Photo Editing type ↬
Advanced
Disclaimer for write-up
Other Night Outdoor Photoshoot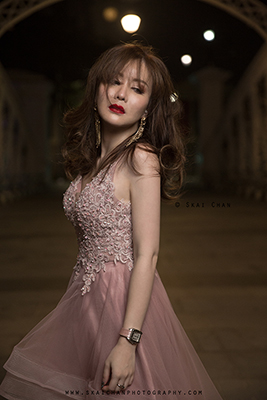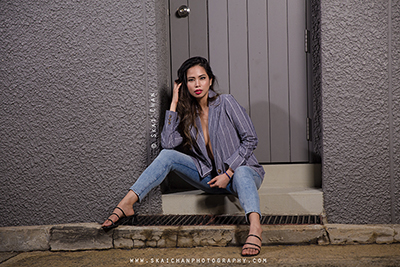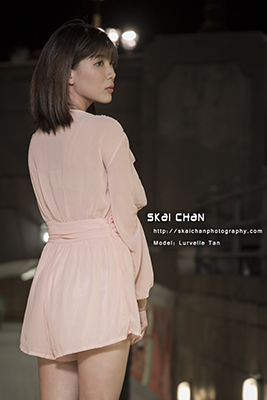 More
Night Outdoor
albums Portrait photography > All albums > All Night Outdoor albums
Page last modified on Thu, 26 August 2021