Night Fashion Photo Shoot - Karen Ivy Diaz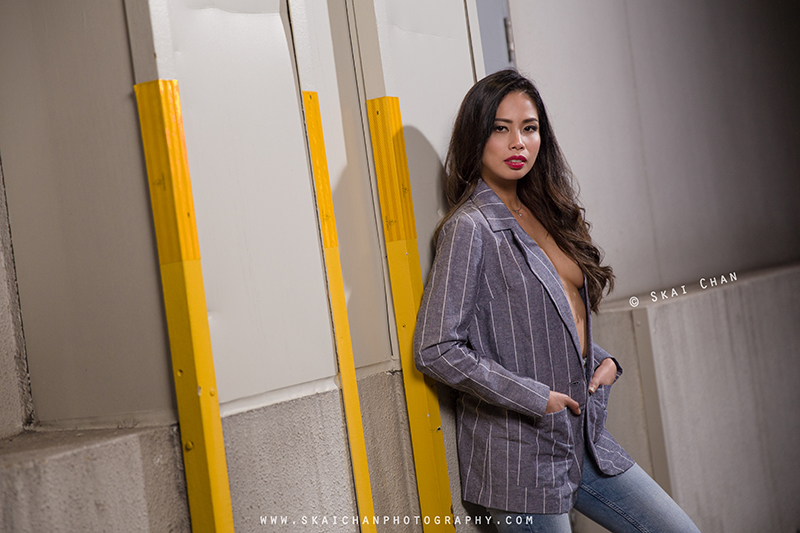 This was the second set of the shoot for the night, which was the original concept. We delayed it due to the earlier rain.

Initially, I thought we were going further away to the original location that I had proposed, which was a back alley of some shophouses. I hesitated for a few seconds when I realised the girls were suggesting this nearby road because it consisted of two lanes that led to the carparks.

The first small challenge was the vehicles. It was weird for a couple of vehicles to enter the car park at such late hour on a Sunday.

I realised I could have brought my equipment down without keeping everything after the first set. Nevertheless, I was using different light modifiers and I was lucky to have kept the softboxes since they would require more time to be dismantled.

The model, Ivy, displayed her confidence and we managed to get some good photographs within a very short time before it started drizzling again. I was very impressed by her as she didn't mind catching the rain and having to make her hot date (husband) wait longer for her, as we tried to finish off with some snaps.

The shoot was able to be accomplished fast with the aid of makeup artist Ivy. She helped to adjust the model's hair and clothes while I was busy with fine-tuning the settings of my camera and the lighting.

I was thankful of the trust and commitment given by both of them.

Before it started pouring heavier, both of them left since they couldn't really help me much with dismantling my equipment. I was lucky that I was using two different light modifiers from the first set, such that they were easier to be kept.

Eventually, I had to remove every piece of equipment that I had used for this outdoor night shoot and wipe them dry.
If you appreciate my work, passion and character,
do show some support by following my
Instagram
&
Facebook
, both at
@skaichanphotography
.
If we have worked together before, do write me a
testimonial
!
Disclaimer for write-up
Other Night Outdoor Photoshoot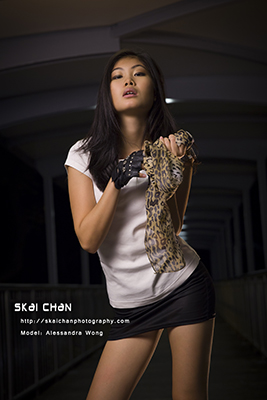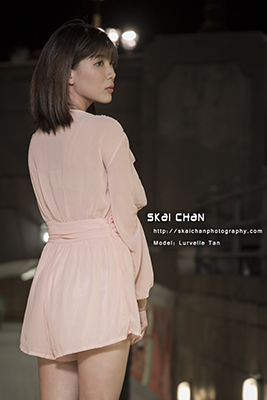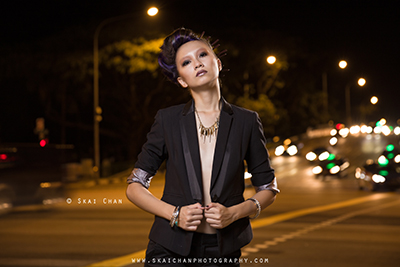 More
Night Outdoor
albums

View ALL albums