Modelling Portfolio Photo Shoot - Debbie Tan




This shoot with Debbie marked a huge negative milestone in my life - I overslept for the first time in my photography career. Debbie and Angie arrived in the early morning and they didn't bang the door. Luckily, I somehow managed to wake up soon despite catching only less than a couple hours of sleep. They were far from being frustrated.

I later realised that it was because I had changed the theme of my phone the night before and I had totally overlooked the widget to switch my alarms on.

Nicole and Alicia arrived while I began setting up the makeshift studio. Since I had gone over to Nicole's studio to bring her makeup equipment over the night before, it made travelling much easier for her. My head was still in a daze due to the lack of sleep and the frustration of the absurdity of not being able to wake up on time. Having two HMUAs, dealing with both the hair and makeup at the same time, the progress was much faster. Since I was going for a low key look with black backdrop, the setup was easier.

It didn't take very long for Debbie to get warmed up. I was impressed with her performance. Perhaps, having a slim figure made the photographer's work much easier. Having five brains around for the shoot was helpful in finding ideas to try out more poses.

The greatest challenge was still the problem with space. Since we started off in the early morning, my setup was good enough for the low ambient light. As the sun rose, the ambient light from the back actually caused some problems, which wasn't obvious at the back of the camera's small LED screen. I actually had to spend extra time fixing some parts of the backdrop during post-production.

Overall, I really enjoyed working with models who were easygoing and open-minded. With the trust of the entire team, we managed to get some great shots to my liking.
If you appreciate my work, passion and character,
do show some support by following my
Instagram
&
Facebook
, both at
@skaichanphotography
.
If we have worked together before, do write me a
testimonial
!
Disclaimer for write-up
Other Modelling Portfolio Photoshoot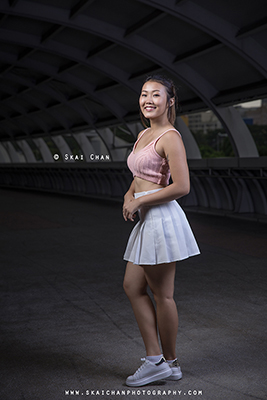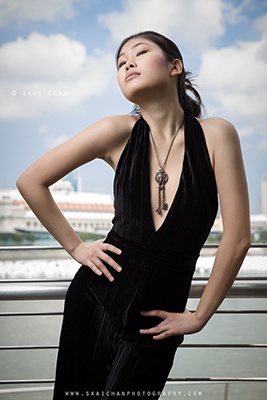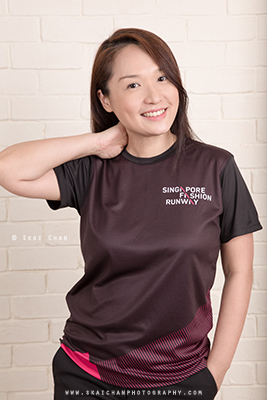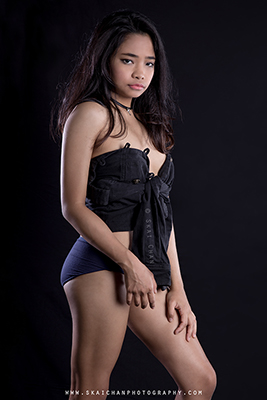 More
Modelling Portfolio
albums

View ALL albums