Lifestyle Photo Shoot - Charis Tan




The shooting location was memorable because I had a few gathering sessions over there with my group of volunteer friends. Nancy's refrigerator was like Doraemon's bag, which could provide food that she could use to wrap up a feast for us at any point of time. She had an eye for art and she chose the place because of the existing interior and she added her own furniture to make it a very stylish and comfortable home. She was moving out and thus we took the final opportunity to do a shoot there. By the time we were prepared for the shoot, most of her personal furniture and decoration were already moved to her new place, leaving the venue much vacant. The emptiness weighed my heart down.

Discussion for the shoot with Ivy dragged for weeks, especially on the part of selecting the model. We wanted someone suitable, able to accept the concept and was available during weekdays (our weekends were usually packed with jobs). Although there were a few girls who had approached me during that period of time and they could accept any kind of concept, Ivy and I decided they weren't suitable. I also had friends who took ages to respond and it turned out that they were only available after Nancy had to vacant the place. Ivy decided to display her resourcefulness and Charis was responsive and decided to join in the fun.

It was difficult to decide the equipment and bags to bring along for the shoot. Since it was an indoor shoot, I could set up more lights and it was better to bring more in case I would need them. However, I had to take into consideration of the weight and bulkiness of the total load. I could easily put everything inside my one-metre tall roller bag but it would be difficult to travel via train and then bus, and some car boots might not have the space for it. Separating them would help since I could simply carry some while putting some on my trolley. As for the props, I thought of including a chess set but I had a few sets to consider out of my old collection - the sizes and materials did matter.

It was my first time meeting Charis in real person although I had seen her a couple of times in Facebook when she was tagged in group photos while she was doing voluntary work (Portrait from the Heart). The impression of her through her photos was attractive and kind-hearted. On the first sight of her, I was impressed by her slim figure and long pair of legs. She was rather nonchalant and absolutely straightforward that made her very special. She was mesmerising not just because of the outfit but mainly because of her character. Perhaps, her artsy self and experience in the fashion field made her sexy naturally.

Since Ivy was around to take care of the makeup and hair, I was confident of the overall styling and thus it took away one worry. We went for a more natural makeup since it was a lifestyle shoot and we didn't want the model to look super glamourous like a supermodel. Both Nancy and Ivy rendered great help at the start of the shoot while we were still trying to warm up for the shoot. I was thankful that Nancy brought out a ladder so that I could try shooting at different angles.

I took advantage of Charis' confidence for the shoot. As Charis had a mind of her own and all I did was to suggest the places and she was able to execute it. Of course, she was able to understand what kind of style I was looking at and it was challenging for her to keep the shoot stylish given the outfit was a little revealing.

I was quite impressed with Charis for she seemed tired due to her packed schedule but she did all she could to cooperate. Unlike many other models, she made herself available for the entire day, making sure we would definitely get some good photos on that day. I was touched for I knew she had a few part-time jobs on top of being a full-time student, and it showed her commitment. Without having to rush through the shoot due to time limitation, I was able to work at a slower pace.

I did face great challenges that caused frustration and I was lost at times. Firstly, since the presentation of the house was very different from what I had imagined and planned, the sudden emptiness plagued my brain - it hit me badly as a perfectionist. Secondly, there used to be props that we could use to make the shoot more interesting; as anticipated, they were gone. Thirdly, there were a lot of reflections due to metallic and other reflective surfaces that I failed to anticipate. Next, the baldness of some important parts of the spots made the backgrounds looked less impressive. Moreover, at some points of time when I wanted to change angle, our belongings were occupying the space and I didn't want to trouble everyone to pack up and move. Lastly, it was the first time Charis was working with me and thus she was less comfortable compared to working with her usual group of photography friends; unlike my friends and clients, she didn't go through my website and approach me to work on this special project.

The most interesting thing was that Charis resembled one of my friends a lot and thus it was weird at times when facing her. I repeated a lame joke many times by calling out my friend's name, even though I knew a joke after being told a few times wouldn't be funny anymore. Since I focused a lot on expression during my shoots, I couldn't help it when I had to look at her face.

The biggest credit of the day went to Nancy. She was extremely kind to make time for the shoot, even though she was busy with house moving, settling of her other personal stuff and also work. She was a lady of grace and was always ready to make sacrifices for friends without expecting any return.

Although the final products were different from what I had in mind since a year ago, it was nonetheless beautiful work from a great team of nice people.
If you appreciate my work, passion and character,
do show some support by following my
Instagram
&
Facebook
, both at
@skaichanphotography
.
If we have worked together before, do write me a
testimonial
!
Disclaimer for write-up
Other Lifestyle Photoshoot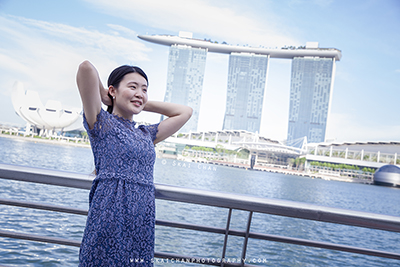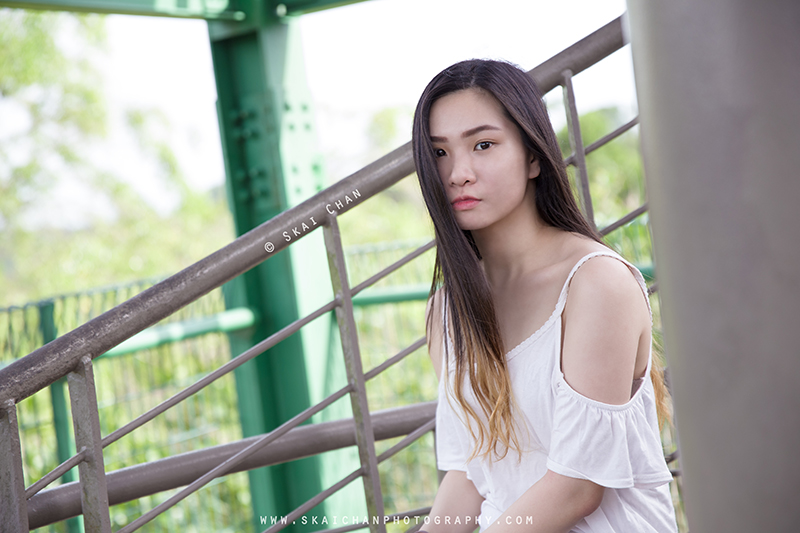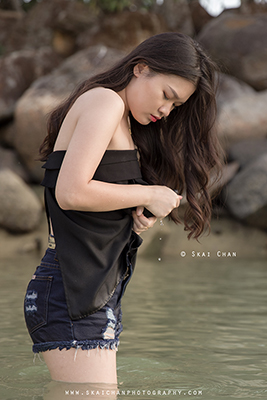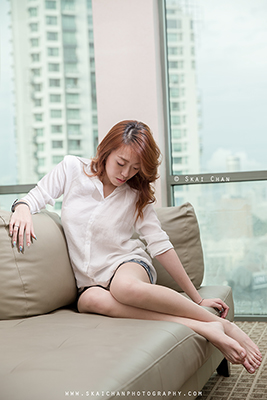 More
Lifestyle
albums

View ALL albums