Dancing Photo Shoot - Teo Shu Ying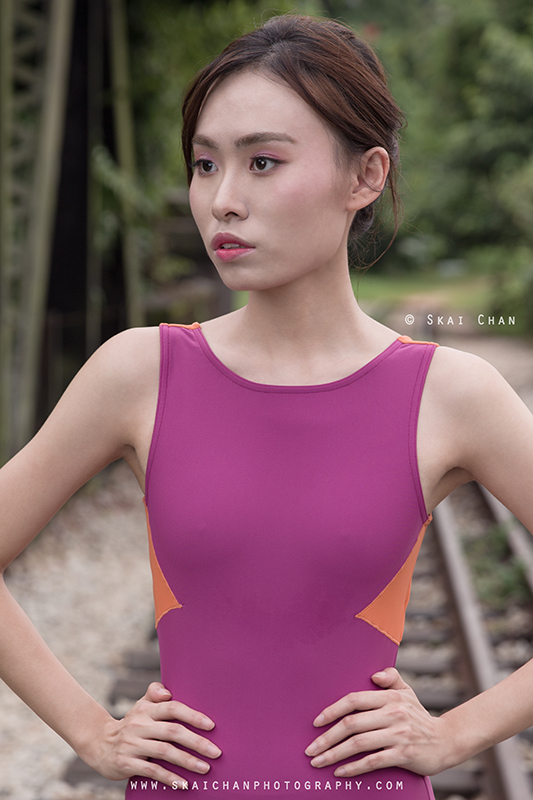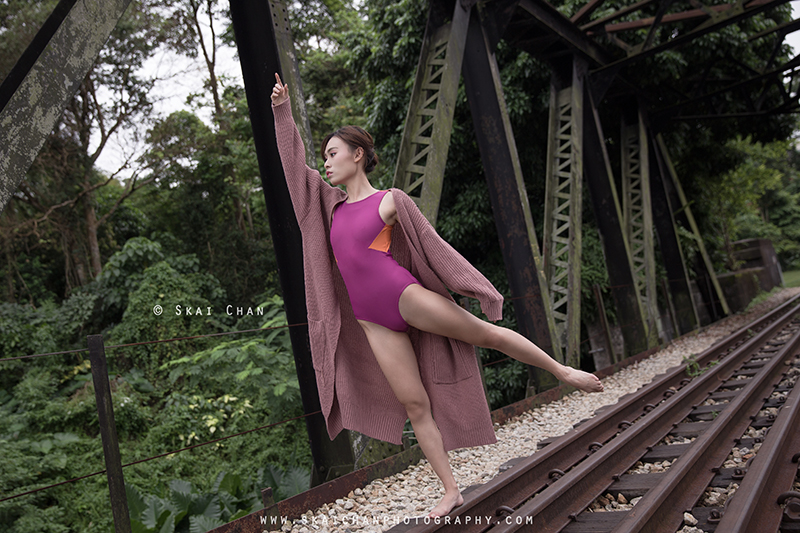 I needed to upload before and after Photoshopped photographs on my website to educate people on the post-production work of a professional photographer. While most girls had to add filters using their phone applications before uploading any selfie photograph, so that viewers could never see their flaws, Shu Ying was bold and confident to showcase her looks. She volunteered. Frankly speaking, she wasn't a good model for this purpose because her complexion was better than most girls - it would be better to use someone with more skin problems.

Shu Ying was a quirky girl, which made her very interesting. We had quite a long conversation during the initial discussion and we ended it late.

Since most clients would have engaged help from professional hair and makeup artists (HMUAs) for their photoshoots, I would not cheat by using photographs of my model with naked face to show the huge contrast of editing. Instead, I got help from my HMUA friend, Joey, to show the importance of professional editing even with proper hair and makeup done. I had also tried to make sure "everything" was correct during the shoot to reduce the amount of Photoshop work.

I always tried to utilise all my shoots for I had very limited time. Moreover, the proper shoot was a reward for Shu Ying for being so helpful. Since she was a ballet dancer, I thought it was good to do a dance shoot.

Shu Ying was a hardworking lady who made effort to travel over to Joey's place, which was quite a distance away. She then had to make a detour to the shooting location to meet me. She didn't complain. Instead of alighting nearer to the bridge, she stopped by the MRT station to meet me before we walked over. The extra time we took to chat face to face would help us to build a better rapport right before the shoot.

Since we had to accustom to the not-so-wide width of the bridge along the Green Corridor to allow other visitors to pass through, I had planned to set up only a light modifier. However, I was quite pressurised as I set it up as it occupied nearly one-third of the width of the bridge.

Shu Ying started doing stretching and testing of poses and we discussed over the restriction due to the difficult terrain. Since the ground was covered with small rocks, moving around was extremely challenging. It also made doing dance moves on the narrow railway tracks dangerous.

As we started the shoot, I was glad that Shu Ying was creative in doing poses, or perhaps, she was well versed in her dance moves. With her slim figure, she looked fine in most angles.

The difficulties on my part were the terrain as well as the visitors.

I had problems walking around, let alone moving my huge artificial light to change the angles of light whenever Shu Ying shifted spots to implement her ideas. In some cases, I simply adjusted the power of my light instead of keeping it as close as possible to her. Since there were tall road signs at certain angle, I had to make necessary adjustments in my angles in order to not capture them inside the frames as I wanted to create a total rural feel instead of an urban one. The passers-by caused us to take short breaks apart from limiting my angles furthermore. At one time, there was a grumpy lady with her family and I was quite worried she would do abnormal things and damage my equipment.

My mind faced two challenges as well - the outfit and the visitors.

Although I had experiences doing shoots with dancers wearing leotard in the public, there would be conservative and non artistic people around who might think it was too sexy. Perhaps, some people might not be able to differentiate between a leotard and a swimsuit. Next, I was very protective over my models (and friends) that I would be disgusted if any pervert were to gawk at them. Therefore, while shooting, I had to keep a lookout.

Next, it was a public place where many people would visit, for jogging, exploring or just a short family get-together. Like I had to play with angles or pause to avoid having them inside my photographs, I was quite conscious that we would become their background as well. Of course, I could do nothing except to pray hard that they would be good in playing with their angles and composition.

The sun set earlier than usual as we ended with the shoot with satisfactory. I wasn't sure if I could get a lot of things to edit since the LCD at the back of my camera wasn't big enough for me to zoom in; however, I was quite certain that it was a nice set and the products (photographs) would be great.

Editing for this set of photographs was exciting for I knew they would be helpful to me.
If you appreciate my work, passion and character,
do show some support by following my
Instagram
&
Facebook
, both at
@skaichanphotography
.
If we have worked together before, do write me a
testimonial
!
Disclaimer for write-up
Other Dance Photoshoot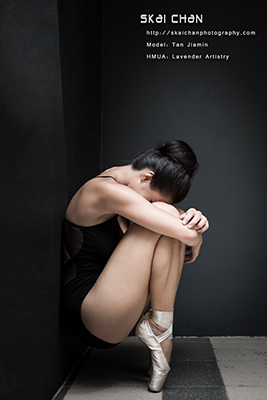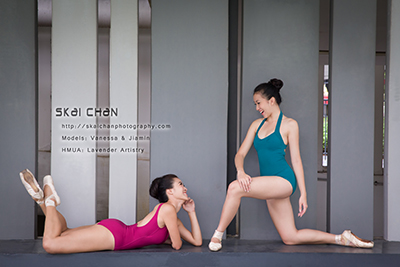 More
Dance
albums

View ALL albums