Conceptual Photo Shoot - Ko - Flowers and Leaves




The main challenge of this shoot was to keep the flowers and leaves in place, thus the reason why doing an implied nude shoot was much tougher than a nude shoot. Doing it tastefully was another challenge.

I was glad that I was able to work with Diko who trusted me completely, which made this shoot work so well. Her professionalism eliminated any slight awkwardness and her confidence helped to speed up the shoot. She was also able to make adjustments to her poses before I could complete my sentences.

Jaspinder, the makeup artist, managed to make time for this shoot. She added a magical touch to Diko's face. She had to rush off once the makeup was done.

The setting up of this shoot was a long and draining process as usual, which involved moving of furniture and setting up of four lighting and the backdrop.
If you appreciate my work, passion and character,
do show some support by following my
Instagram
&
Facebook
, both at
@skaichanphotography
.
If we have worked together before, do write me a
testimonial
!
Disclaimer for write-up
Other Conceptual / Themed Photoshoot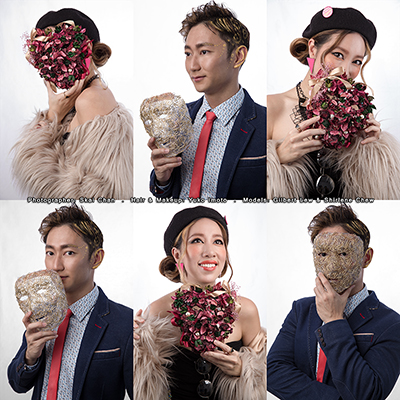 More
Conceptual / Themed
albums

View ALL albums