Bridal Photo Shoot - Ng Shinyi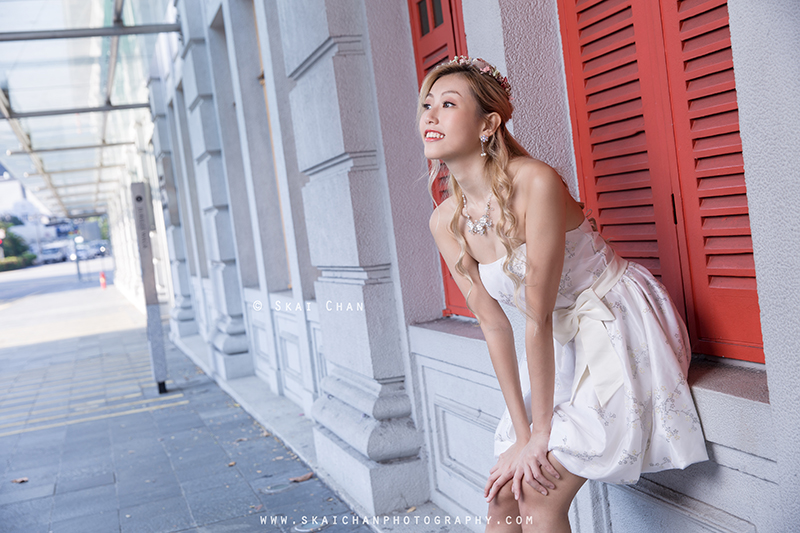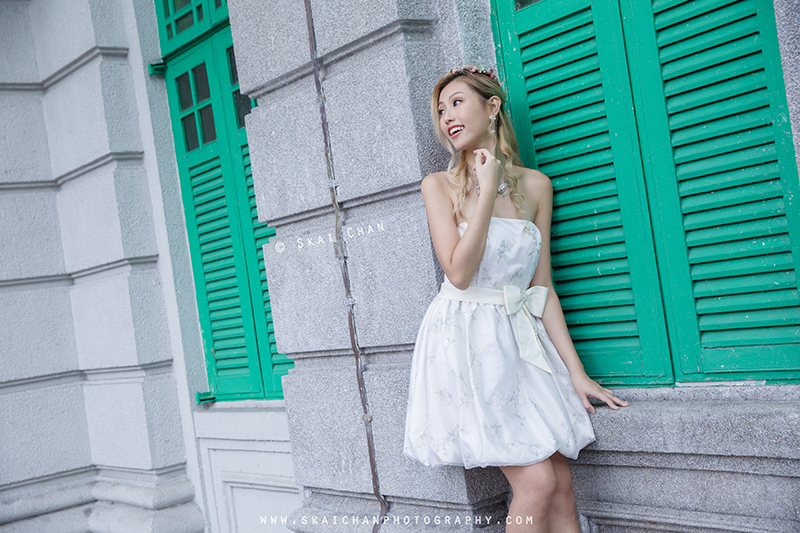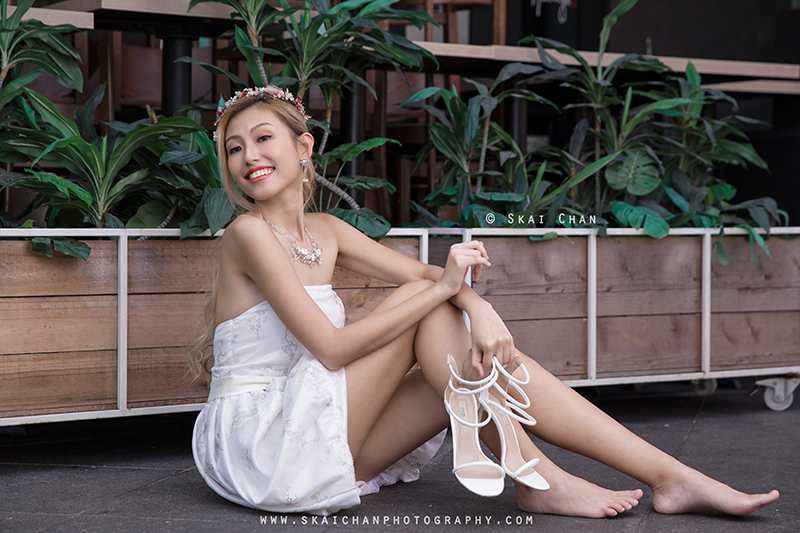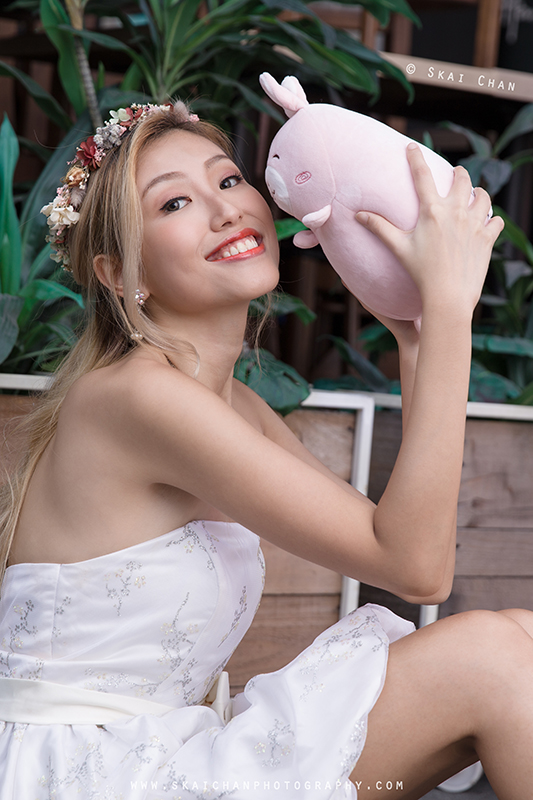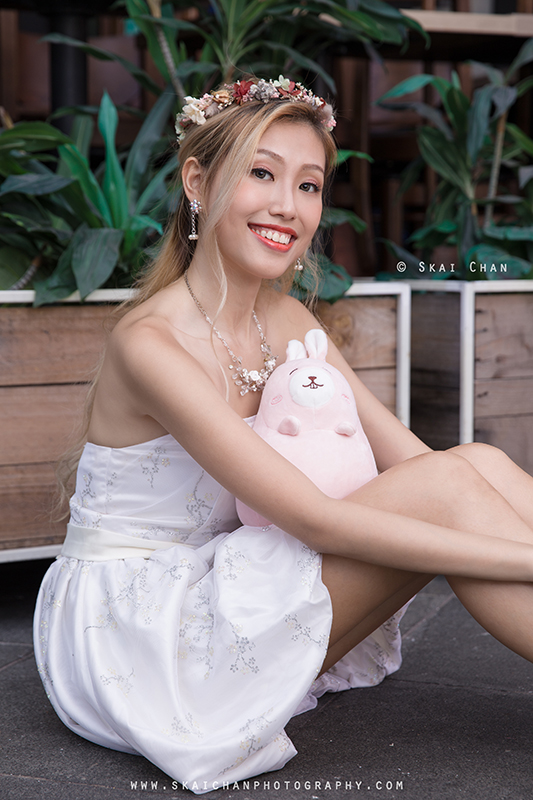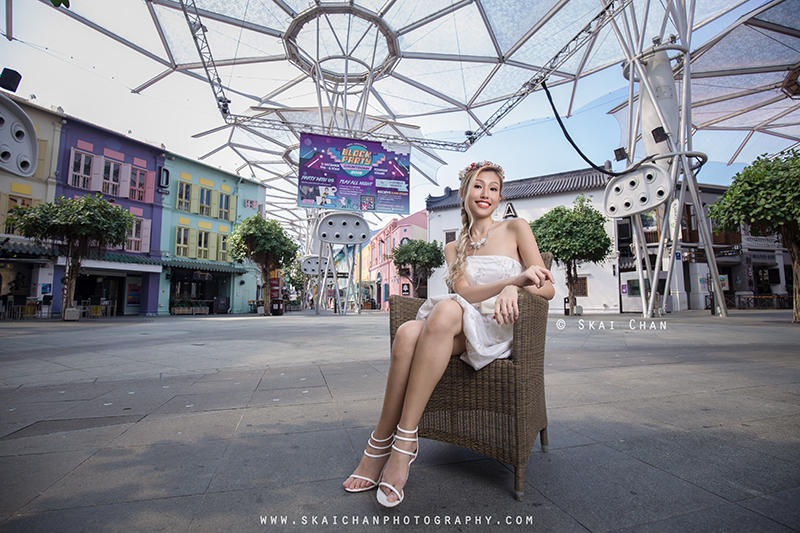 Nicole reached her studio by 5.30am with Xinhao to start the makeup for Shinyi. As usual, I could hardly catch a wink for early morning shoots.

We had Macdonald's breakfast again and Xinhao also brewed premium Chinese tea for us. The makeup dragged since we paused to chat every now and then; after all, doing a shoot should be an enjoyment apart from getting good results.

We picked a short tube wedding dress since we wanted the look to be joyous and lively. Whereas, we also picked the location to suit the mood.

As shinyi was too slim, we had to use a clip at the back of the dress. It wasn't the best solution since I had to edit away the clip in some of the photographs, and of course nobody, except the team, would know the exact hard work.

We were actually quite down-lucked since the sun came out furiously although we had already made attempt to be there early. Due to the harsh sunlight that I tried very hard to exclude inside the photographs, I faced limitation in finding the perfect background. Unfortunately, I couldn't get some of the angles that I had planned to do. For some of the shots that Shinyi was directly under the sun, I had to battle hard with the sunlight by abusing my monolight to set it to full power. Perhaps, my softbox was too big that it had reduced the efficiency at the benefit of having softer light.

The number of passers-by was another reason to be frustrating. Every now and then, we had to pause. I was also very worried about my equipment that could block the way. I also had this worries that we would be chased off.

I decided to pack up everything into the bags before moving to the next location because it was too bulky and heavy to be carried by hands. Then, we walked along the river down to Liang's Court's direction. Due to the lack of sleep and exhaustion from the first session of the shoot, I was exhausted.

After reaching Read Street (Clarke Quay), we started with a simple idea to play with her soft toy "hum sap lo" on the ground. Since we were using some nice background as the backdrop, controlling the lighting was simple.

The final scene was nearby and I wanted to use the big space as background to give a magnificent feel. Since the sun was already out, I had to abuse my strobe again to fire off at full power. There were also photobombs that we had to wait.

Soon, one security guard came over to stop us politely. After staying in Singapore for decades, I finally realised the open air place was owned by one of the big land developers in Singapore - it wasn't a public place!

Fortunately, we had gotten some good photographs and were tired enough to stop. The sun was too strong anyway.
If you appreciate my work, passion and character,
do show some support by following my
Instagram
&
Facebook
, both at
@skaichanphotography
.
If we have worked together before, do write me a
testimonial
!
Disclaimer for write-up
Other Wedding / Bridal Photoshoot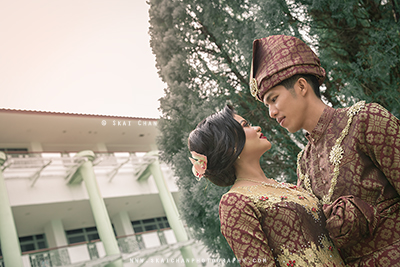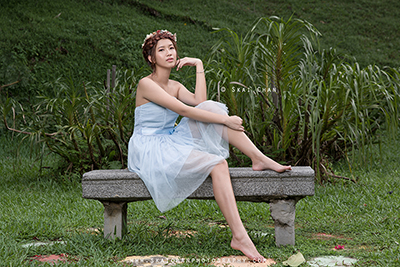 More
Wedding / Bridal
albums

View ALL albums