Bridal Photo Shoot - Ivia Xiao Hui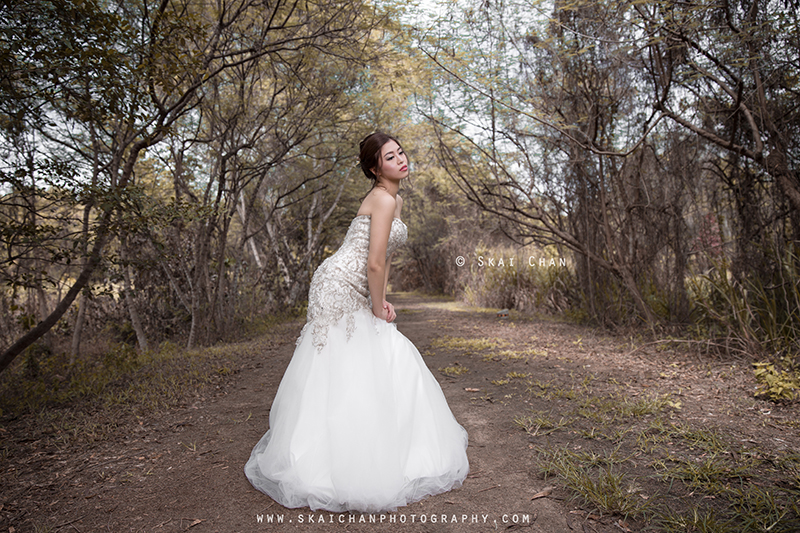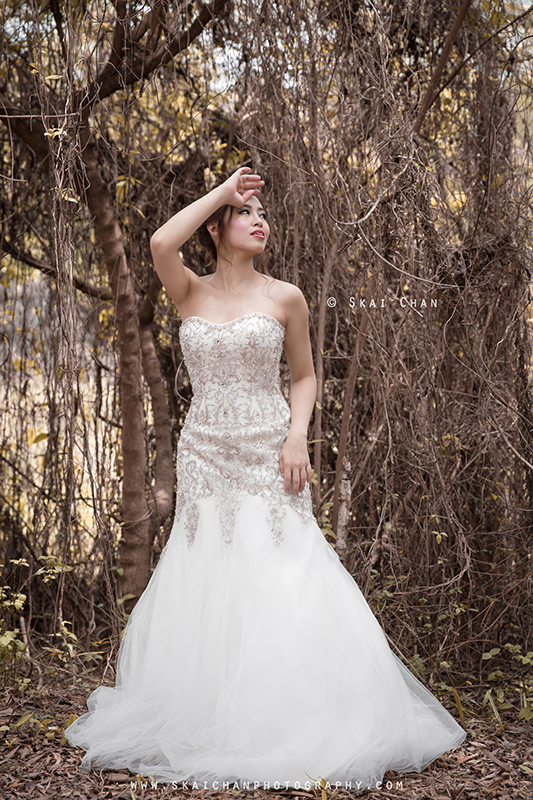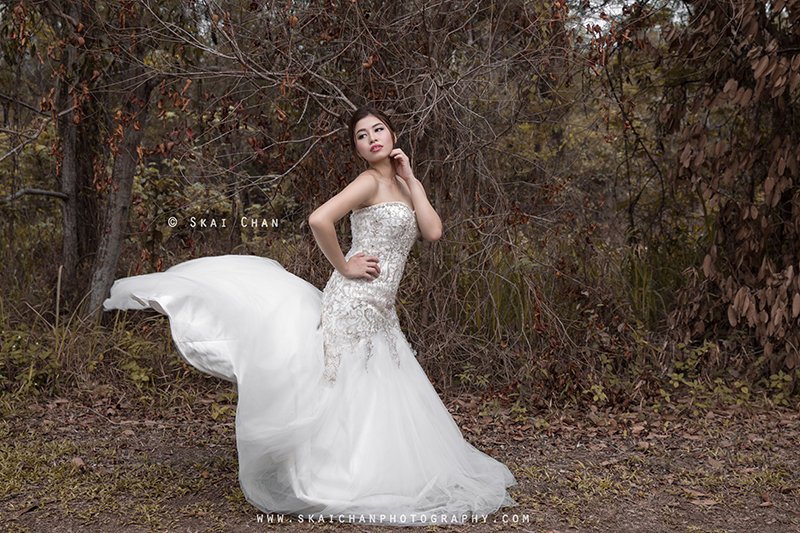 Discussion for this shoot was a big headache due to tight schedules as usual. Ivy had an early morning job and an appointment in the late afternoon. Eventually, we had two options.

First, we could start the makeup before sunrise and right after Ivy's earlier job. In fact, it wasn't the most ideal choice since bridal makeup and hairstyling could easily take up to three hours or longer for very detailed work. By the time we could start the shoot after reaching the venue, the sun would be up and by then we would have to depend on luck, hoping the sky would be overcast.

The other option was to start the makeup in the early afternoon so that we could begin the shoot in the late afternoon. However, Ivy wouldn't be able to follow through the shoot and thus it would be a great challenge for a bridal shoot.

Ivia impressed me with her directness that she wouldn't be able to make it at 6am since she had a late night gathering before that. She wasn't someone who would overpromise. She proposed to meet up at 7am and later compromised to keep it to 6.30am. She made it on time to further impress me.

My impression of Ivia was a "flower vase" but when I tried to crack jokes to disturb her during the makeup, she saw through everything.

I had two small buns and a cup of milk for breakfast. My second round of breakfast was a "hum jin pang" (Chinese fried food) and coffee proudly sponsored and "brewed" by Ivy. However, these didn't prevent me from getting a minor gastric pain right at the start of the shoot near 11am.

I was glad that both the ladies were very easygoing. Since I foresaw that we wouldn't have much time to waste before the noon sun was up, I suggested shooting at a place nearby. They agreed with it although there was a risk since none of us had visited the place before.

Since it was an outdoor shoot, I kept it to a big moonlight. Like usual, I brought along some speedlites as well just in case I would need them. I used a trolley but still had to carry a large sling bag mainly for the heavy duty light stands. I also kept the moonlight in its own bag.

It was supposed to be a cloudy morning but the sun was scorching hot most of the time. Although the tree branches had took over the job of the cloud, the small rays of sunlight piercing between the holes actually made it more difficult for shoot due to the inconsistent shadows. I abused my moonlight by using high speed sync in order to bring down the background's exposure.

Another big challenge apart from the lighting and my gastric pain was the occupants of mother nature. There were red ants all over and thus we weren't able to make use of the wooden stools available for posing. Ivia was, however, cooperative enough to proceed with standing on grasses that the ants weren't very visible. I got a couple of ant-bites eventually.

I didn't have any sleep the night before. After the tiring shoot with the additional torment from the gastric pain, my brain was almost going to be shut down. I didn't secure my bag for the moonlight properly on the trolley and caused some damages to it after "dragging" it on the ground over a small distance before reaching the concrete land.
If you appreciate my work, passion and character,
do show some support by following my
Instagram
&
Facebook
, both at
@skaichanphotography
.
If we have worked together before, do write me a
testimonial
!
Disclaimer for write-up
Other Wedding / Bridal Photoshoot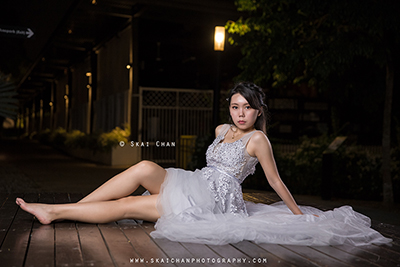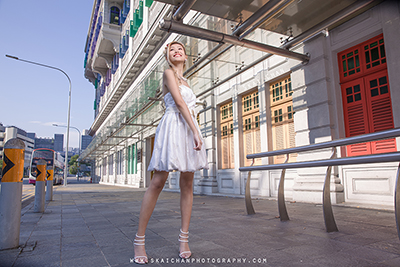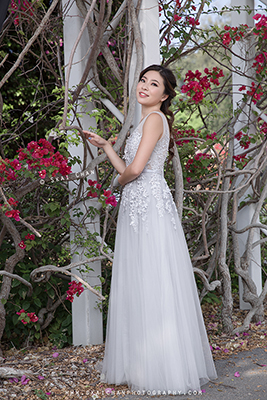 More
Wedding / Bridal
albums

View ALL albums