Boudoir Bathtub Photoshoot with Audrey Chen




This was a simple and quick set to round up the day.

There was a mirror that covered the back of the bathtub, making the shoot extremely difficult. I had to avoid getting myself and my lighting from being captured inside the photographs.

Since I knew Audrey enjoyed soaking inside hot water, I ran the hot tap for quite some time while Ivy was touching up on her makeup. Eventually, Audrey's face blushed soon after getting into the bathtub. It was a funny experience.

I left the posing to her while I struggled with the composition, partly because I wasn't comfortable when her male friends were around.

I was glad that we managed to capture some good photographs even without props.
Featuring ↬
Audrey Chen
Hairstylist ↬
Ivy Tan
Makeup Artist (MUA) ↬
Ivy Tan
Wardrobe ↬
Audrey Chen
Camera ↬
Canon 6D
Lens ↬
Canon 24-70mm F2.8L II
Lighting ↬
Godox AD600BM, Cononmark B4
Place ↬
Marina Bay Sands (MBS) hotel
Date ↬
23 September, 2020
Photo Editing type ↬
Advanced
Disclaimer for write-up
Other Boudoir / Intimate Photoshoot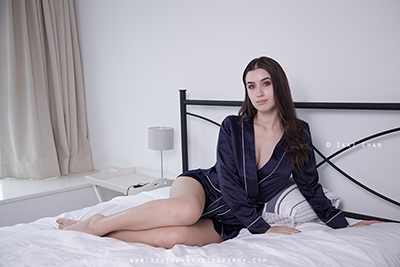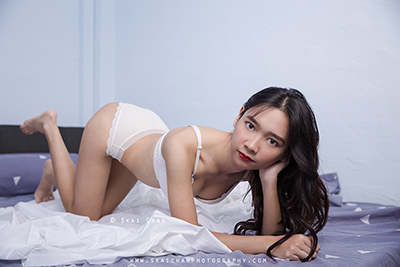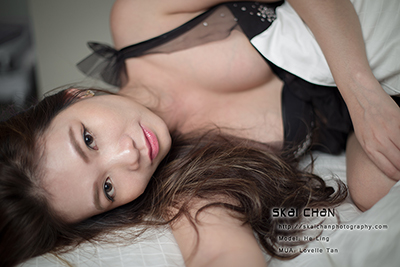 More
Boudoir / Intimate
albums Portrait photography > All albums > All Boudoir / Intimate albums
Page last modified on Thu, 26 August 2021