Implied Nude Art Boudoir Lifestyle Photoshoot with Eva Loa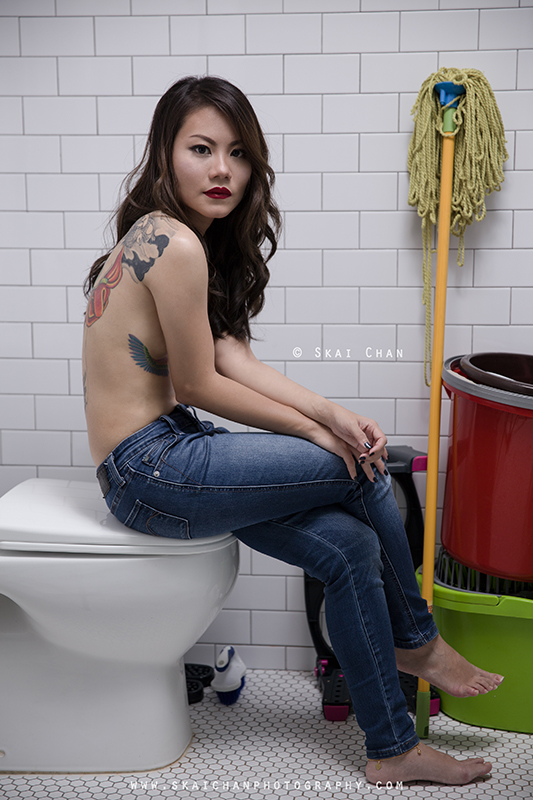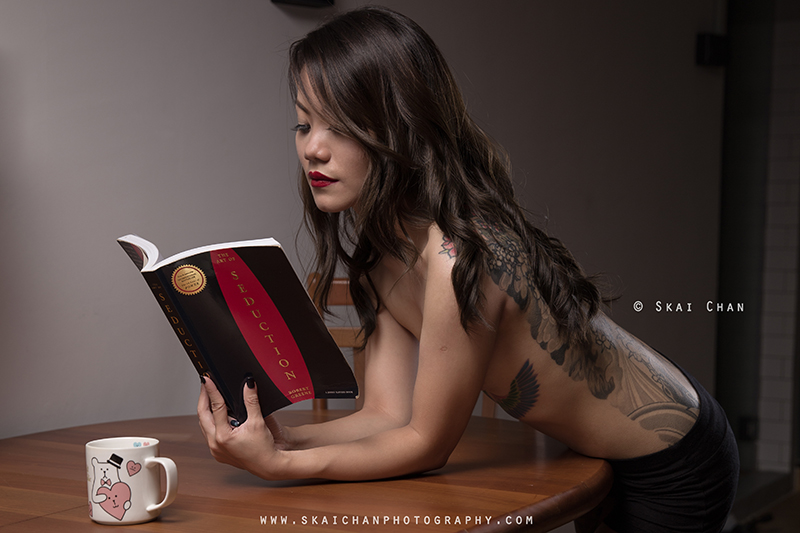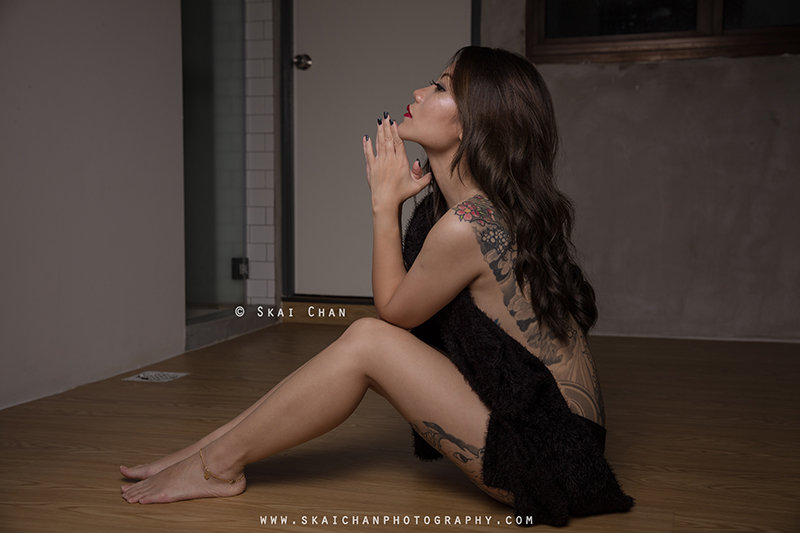 Eva stunned our team that day with her sexy looks and ability to pose even though it was her first time doing a shoot. She was committed to the shoot and also brought along her own props - a book. She was easygoing and thus, I was glad. The long conversation with her before the shoot helped to build the trust and make both of us feel more comfortable with each other. She was, in fact, much gentler in real person.

As the hair and makeup artist was Ivy, I didn't have to worry about the styling at all. She gave a sexy look to Eva. Ivy also helped to tidy up Eva's hair during the shoot.

Since it was an indoor shoot, I decided I could bring the heavier equipment along although there might not have much space to do a big setup. The transportation was a headache. I set up two softboxes and a bare speedlite just in case I needed to position any lighting at any tight spot. Throughout the shoot, I tried not to adjust the furniture too much.

The three biggest problems I had faced were (1) the reflective windows reflecting light, (2) the ceiling fan of the low ceiling flat that damaged one of my softboxes as I lifted it too high to adjust the position and (3) very wide nipple tapes that covered extra skin and would be revealed easily during the shoot.

Therefore, I had to adjust the positions and angles of my softboxes to minimize the reflection, which required extra time. After my strip box got damaged and became deformed, I had to slow down my shoot to avoid damaging my main softbox as well. As Eva was more comfortable with the tapes, we had to be more careful with the poses and the last resort was to use Photoshop to get rid of any excess material that was appearing on the photographs.

If we had more time, I was confident in producing more good photographs.
Featuring ↬
Eva Loa
Hairstylist ↬
Ivy Tan
Makeup Artist (MUA) ↬
Ivy Tan
Wardrobe ↬
Eva Loa
Camera ↬
Canon 6D
Lens ↬
Canon 24-70mm F2.8L II
Lighting ↬
Cononmark I6M, Cononmark B4, Yongnuo YN560 EX-III
Place ↬
Ang Mo Kio (indoor)
Date ↬
12 December, 2017
Photo Editing type ↬
Advanced
Disclaimer for write-up
Other Boudoir / Intimate Photoshoot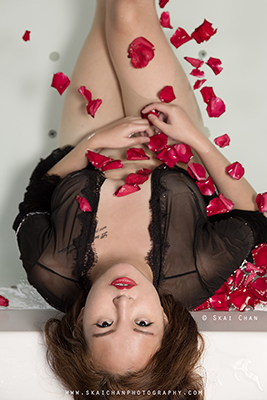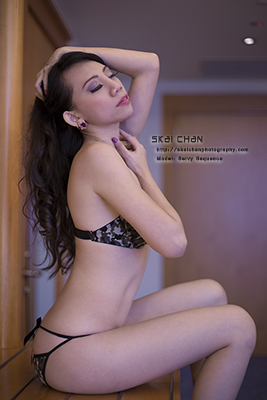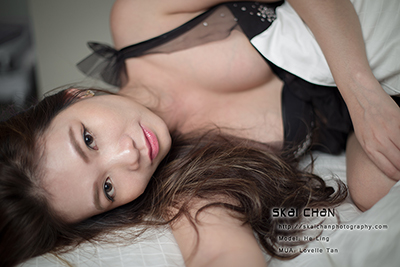 More
Boudoir / Intimate
albums Portrait photography > All albums > All Boudoir / Intimate albums
Page last modified on Thu, 26 August 2021