Bikini & Monokini Photo Shoot - Svetlana Dabizha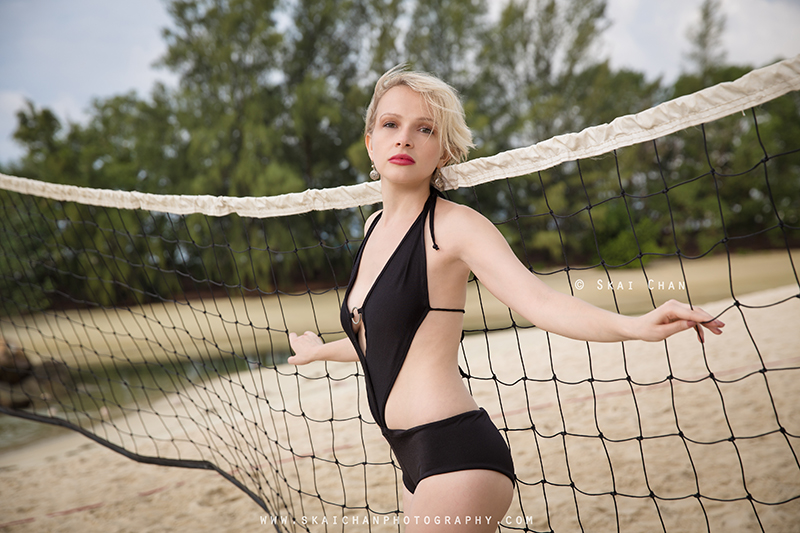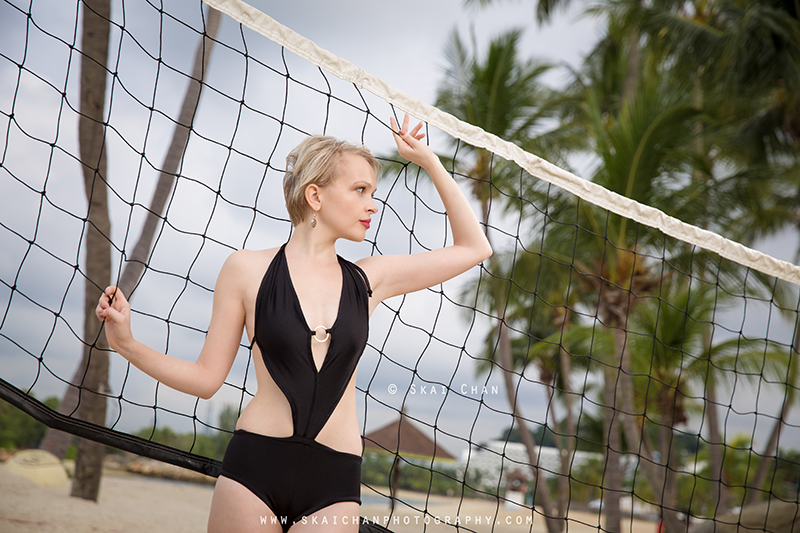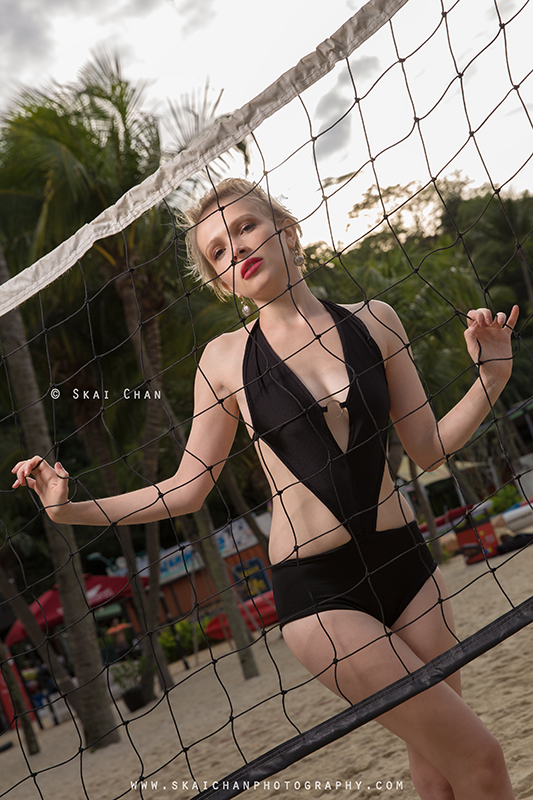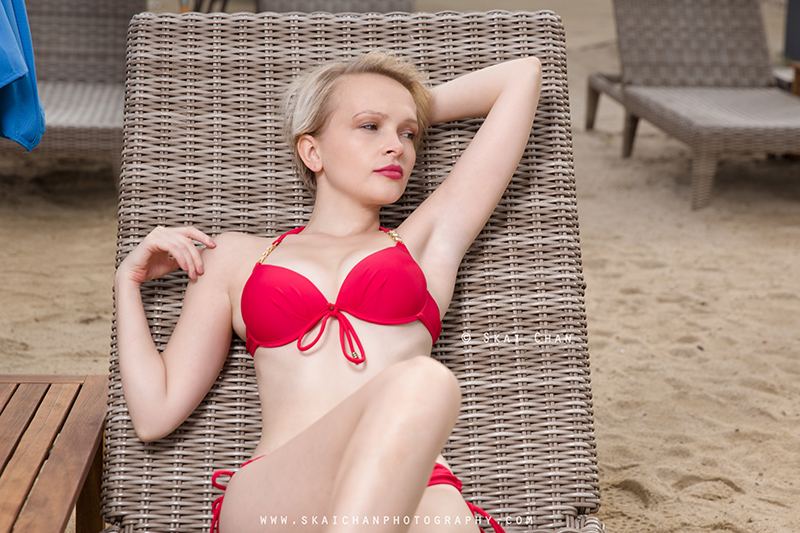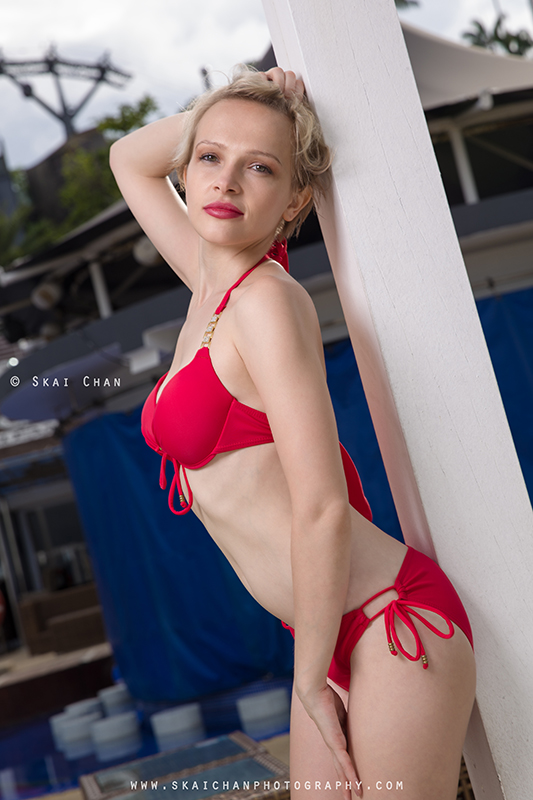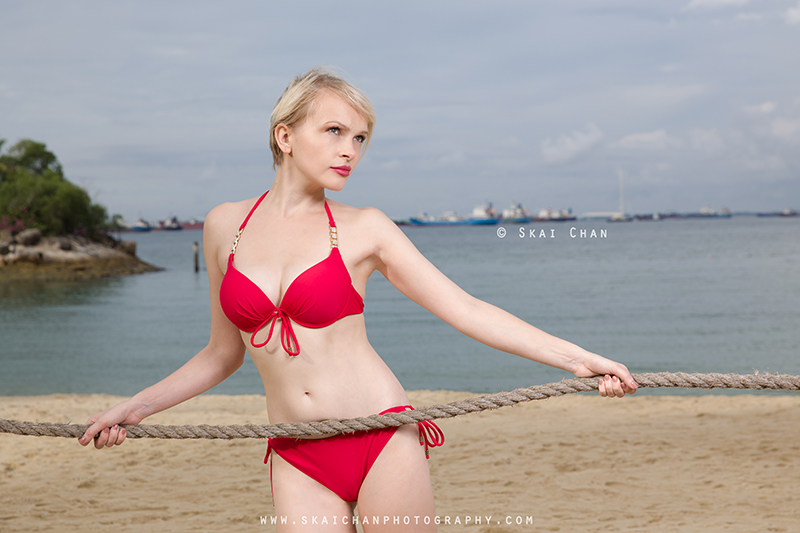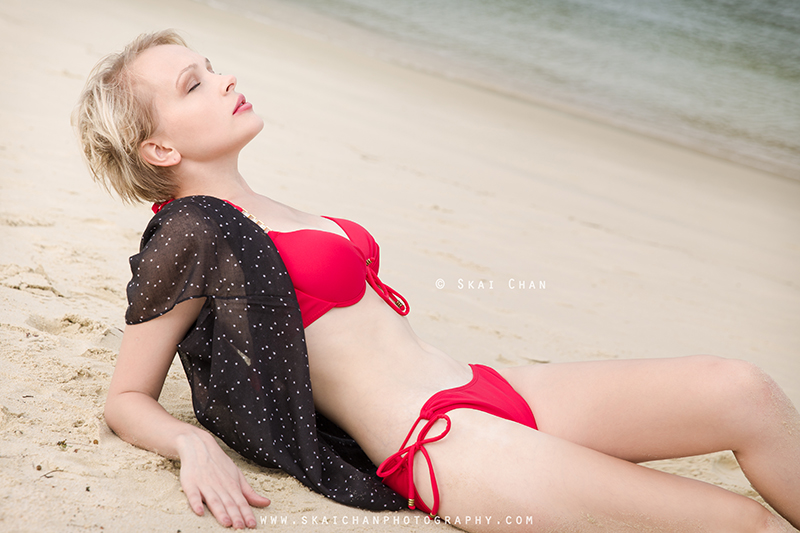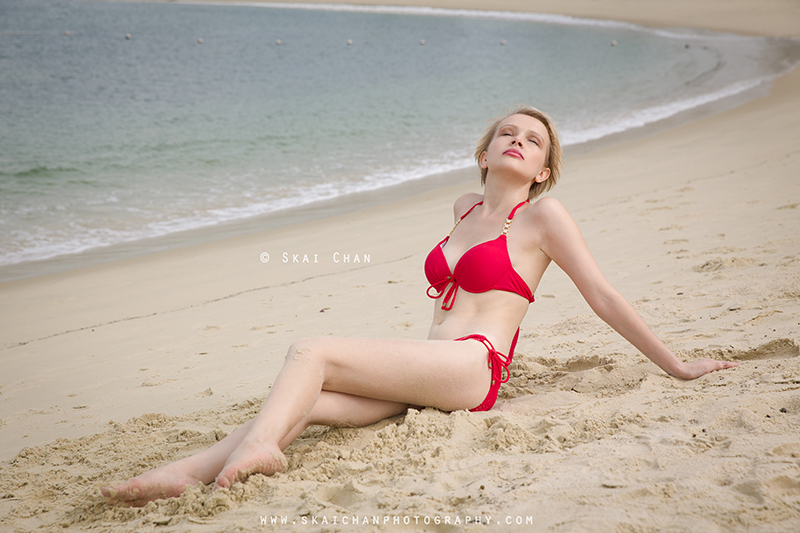 Lana is the most petite "ang moh" girl I have ever met. Nevertheless, her looks and figure will make many girls jealous. Like most other Caucasians, she also had this exotic look that made her stand out from local girls.

She turned up early for the 7am shoot and I felt relieved when she told me it was good to be out there in the early morning - I was glad to hear that instead of any grumbling. She didn't even show any sign of tiredness.

The reasons I chose Siloso Beach were (1) for the backgrounds, (2) uniqueness from my previous beach shoots, (3) distance away from sunrise and (4) the ease of travelling. Firstly, I knew there were some interesting spots at Siloso beach like the bars and beach volleyball courts. There was a bridge at the centre part of the beach leading to the isle where the flying fox ended, although we stopped short of going near. Secondly, I had not done a shoot at the "beginning" part of Siloso beach and thus it would be unique. Thirdly, since the sun rose from the beach at the other side of the Sentosa Island, Tanjong beach, I wanted to avoid the sunlight as much as possible. Lastly, I wanted to start as early as possible while Siloso beach was nearest to the Beach Station and we could easily walk over.

Although I didn't get to chat much with Lana before the shoot, she trusted me; thus I felt more comfortable and was able to concentrate better on my work. She wasn't a model but she, like most of the Caucasians I had worked with, was confident enough to pose. It allowed me to focus on my camera and lighting. I gave very simple instructions and she used her creativeness to impress me.

Since the shoot was done at the beach where it would be sandy, I kept to a single lens in case any fine sand would get into my camera sensor while changing lenses. Without an assistant, I did a simple one-light setup with my beauty dish. The beauty dish casted quite unique yet soft light on her, which was suitable for her skin. Playing of angles to mix my artificial light with the ambient light, I was able to create both soft and dramatic types of work. The main difficulties I had faced was the changing ambient light and occasional harsh sunlight at the second half of the shoot; somehow the cloud left the sun gazing directly at us. It was a quick and good shoot with the full cooperation of the model.

Lana was open-minded not only in terms of modelling but also conversation. When I talked to her about the war in her country in the Eastern Europe, she was able to share her views with me without being offended. I supposed it was her positive mindset. Hence, besides getting some good photographs, I also had a great chat while travelling with her.
If you appreciate my work, passion and character,
do show some support by following my
Instagram
&
Facebook
, both at
@skaichanphotography
.
If we have worked together before, do write me a
testimonial
!
Disclaimer for write-up
Other Swimwear Photoshoot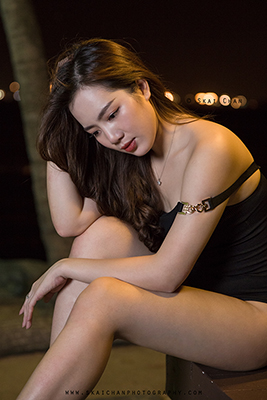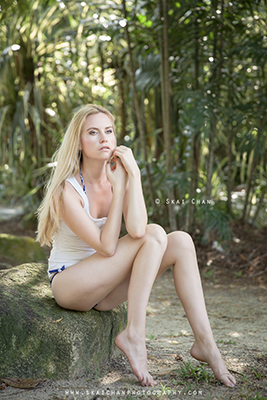 More
Swimwear
albums

View ALL albums