Poolside Artist Sketching Photoshoot with Jerome Cheze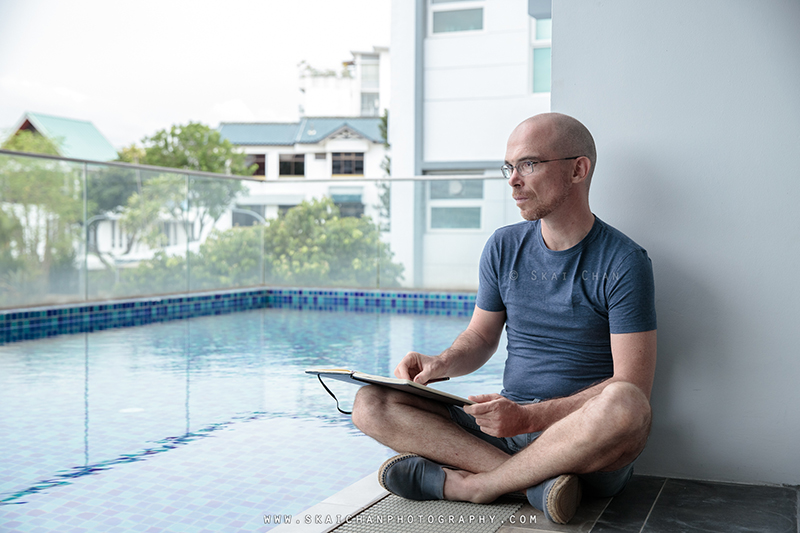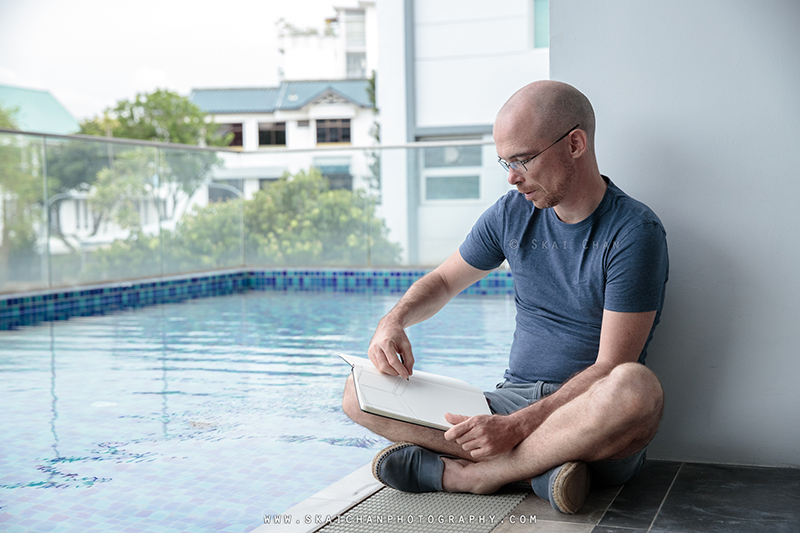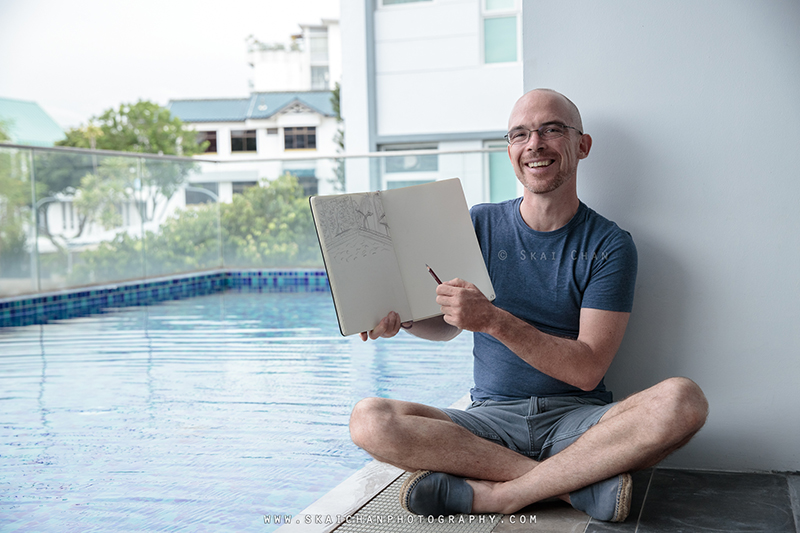 One of Jerome's many hobbies was sketching. I wasn't very sure what exactly he was implying during our first meet-up until I witnessed the artist in action.

He wasn't afraid of being wetted by the pool water nor dirtied by the surfaces. He followed my instruction without hesitation and began the creation of his new art piece immediately. I was impressed by the speed of his sketching.

During the photoshoot, two kids came by the poolside to play, which caused a little disruption to our work. Alas, things turned out very well.
Featuring ↬
Jerome Cheze
Hairstylist ↬
-
Makeup Artist (MUA) ↬
-
Wardrobe ↬
Jerome Cheze
Camera ↬
Canon 6D Mark II
Lens ↬
Canon 24-70mm F2.8L II
Lighting ↬
Natural light
Place ↬
Swimming Pool (One Robey)
Date ↬
14 October, 2022
Photo Editing type ↬
Basic
💲 Photographer's fee ↬
Prices & packages for Lifestyle photography
Check out the details on how I craft my portfolio pages and the disclaimer on the write-ups.

Follow my Instagram & Facebook to get more updates.
Other Lifestyle Photoshoot
Portrait photography > All albums > All Lifestyle albums