Themed Photographer in SG
Quick Navigation:
Portfolio: Themed Photoshoots
🔍3

1. Daniel Stephen
@ Rochester Park
🌞 Natural light photography

🔍7

2. Deepraj
@ Tanjong Beach (Sentosa)
🌞 Natural light photography

🔍4

3. Rounak
@ Palawan Beach (Sentosa)
🌞 Natural light photography

🔍5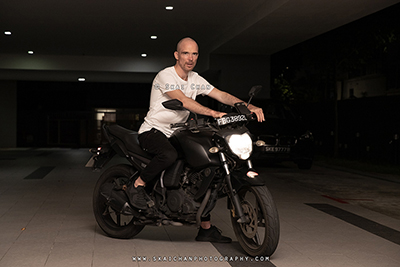 4. Jerome Cheze
@ Carpark
⚡ Flash photography

🔍4

5. Anmol
@ Swimming Pool @ Edenz Loft
🌞 Natural light photography

🔍11

6. Mel
@ IKEA Alexandra
🌞 Natural light photography

🔍9

7. Carol Lim
@ Photography Studio @ Buona Vista
⚡ Flash photography

🔍7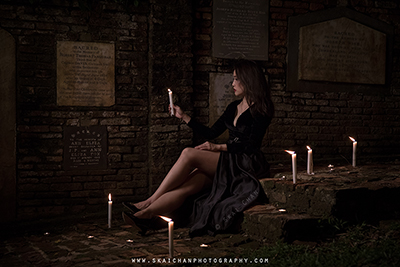 8. Ivy Tan
@ Fort Canning Park
⚡ Flash photography

🔍14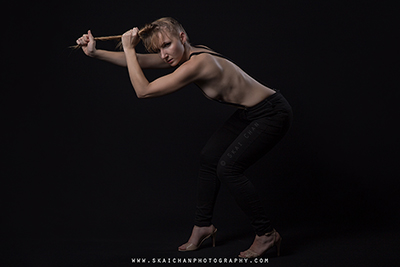 9. Ko
@ Photography studio @ Tanjong Pagar
⚡ Flash photography

🔍17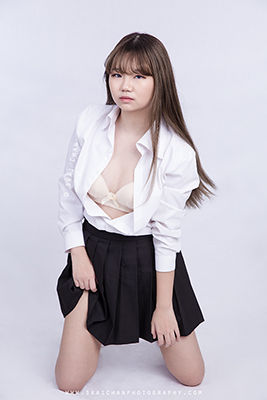 10. Meron
@ Photography studio @ Tanjong Pagar
⚡ Flash photography

🔍6

11. Cheryl Alicia Chua
@ Photography studio @ Tanjong Pagar
⚡ Flash photography

🔍13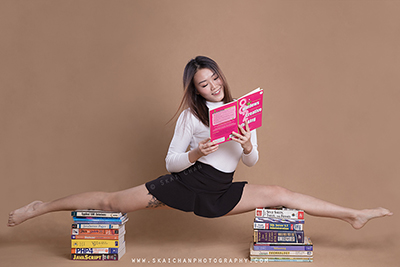 12. Jasmine Tan
@ Photography studio @ Tanjong Pagar
⚡ Flash photography

🔍13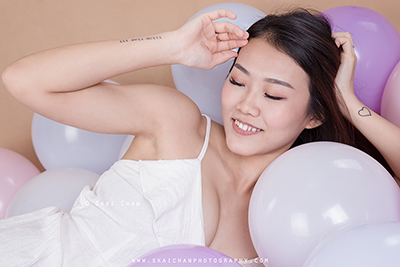 13. Jasmine Tan
@ Photography studio @ Tanjong Pagar
⚡ Flash photography

🔍12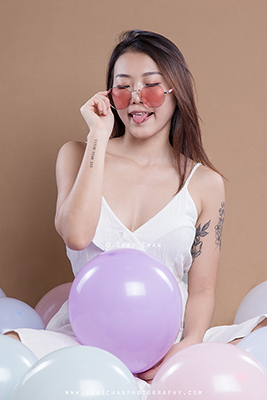 14. Jasmine Tan
@ Photography studio @ Tanjong Pagar
⚡ Flash photography

🔍4

15. Rachel Liew
@ Home, Tampines
⚡ Flash photography

🔍5

16. Rachel Liew
@ Home, Tampines
⚡ Flash photography

🔍3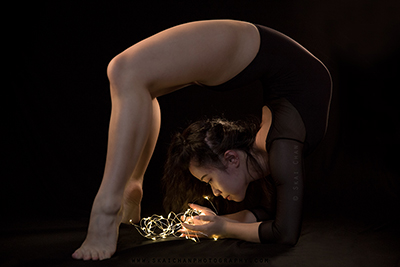 17. Tam Ye Qi
@ Photography studio @ Tanjong Pagar
⚡ Flash photography

🔍6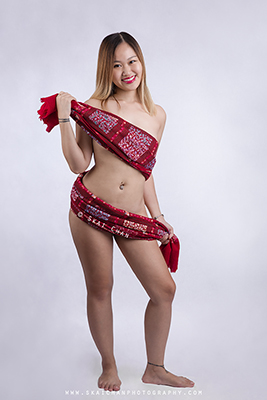 18. Rachel Liew
@ Photography studio @ Tanjong Pagar
⚡ Flash photography

🔍13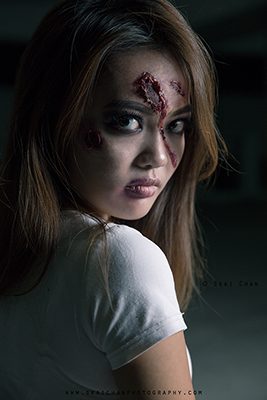 19. Charis Tan Mei Xuan
@ Hougang, Carpark
⚡ Flash photography

🔍10

20. Hilary
@ Pearl's Hill Terrace
⚡ Flash photography

🔍5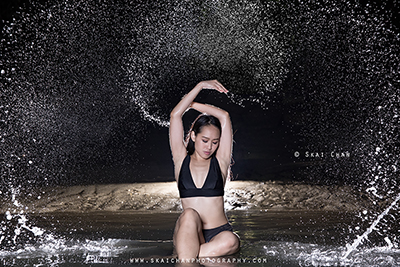 21. Jasmine Lim
@ Palawan Beach, Sentosa
⚡ Flash photography

🔍15

22. Hilary
@ Amoy Street & Ann Siang Hill Park
⚡ Flash photography

🔍17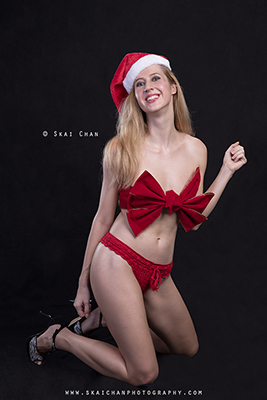 23. Zuzi Novakova
@ Makeshift Studio @ Pearl's Hill Terrace
⚡ Flash photography

🔍19

24. Val G
@ Pearl's Hill Terrace
⚡ Flash photography

🔍15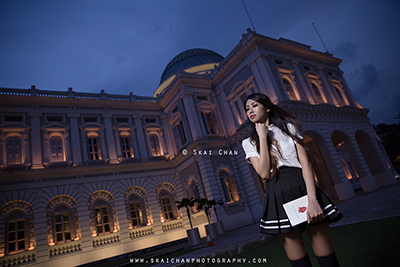 25. Ng Shinyi
@ National Museum of Singapore
⚡ Flash photography

🔍9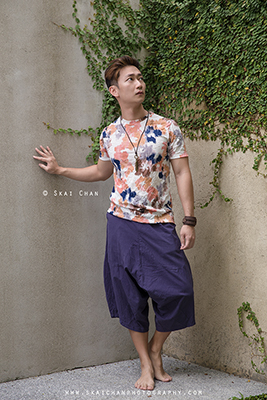 26. Gilbert Lew
@ LLoyd's Inn
⚡ Flash photography

🔍6

27. Ivy Tan
@ Bukit Brown cemetery
⚡ Flash photography

🔍8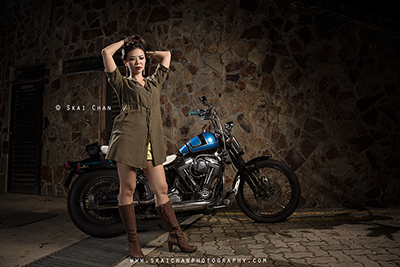 28. Boon Hui
@ Bishan-Ang Mo Kio Park
⚡ Flash photography

🔍3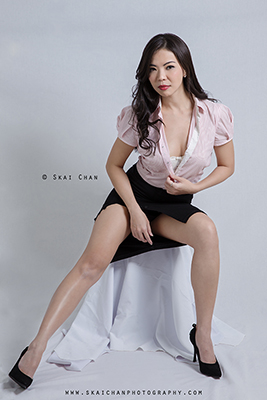 29. Boon Hui
@ Makeshift Studio: Gold's Gym Singapore @ Lim Teck Kim
⚡ Flash photography

🔍5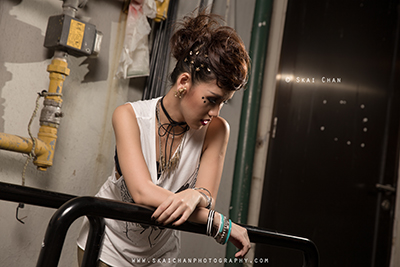 30. Constance Huang
@ Boat Quay
⚡ Flash photography

🔍3

31. Beverley Angkangon
@ Coney Island
⚡ Flash photography

🔍3

32. Marjorie Lining
@ Dragonfly Lake, Gardens by the Bay
🌞 Natural light photography

🔍1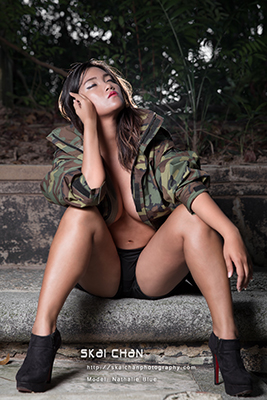 33. Nathalie Blue
@ Labrador Park
⚡ Flash photography

🔍3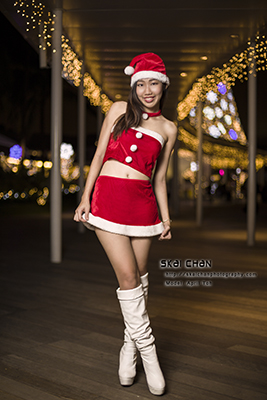 34. April
@ Rooftop, Vivocity
⚡ Flash photography

🔍6

35. Puang Shujuan
@ IKEA Alexandra
🌞 Natural light photography

🔍5

36. Maisie Chew
@ Chinese Gardens
🌞 Natural light photography

Themed Photography Services in Singapore
My themed photography services are all about capturing the essence of your unique vision and bringing it to life through the lens. Whether you're seeking to tell a compelling story, express your creativity, or celebrate your inner beauty, I collaborate closely with you, models and stylists to curate a photoshoot that perfectly aligns with your chosen theme or concept.

To achieve the desired visual impact, I utilise both natural light and professional flash lighting. The enchanting allure of natural light adds authenticity and warmth to the images, while the creative use of high-end flash lighting introduces depth and drama, creating captivating and three-dimensional photographs.

Whether you're looking for conceptual storytelling, elegant boudoir sessions or any other themed photography experience, my goal is to produce visually captivating and emotionally resonant images that will be cherished for a lifetime. With meticulous planning and expertise in both natural light and flash photography, you can expect a tailored and meaningful photography session that brings your creative vision to life in the most striking way possible.
Testimonials: What Clients Say about Skai


"Skai is a really friendly and patient photographer. During the shoot, i was pretty awkward at first but he managed to lighten and liven the atmosphere to make the shoot goes smoothly. Skai is very detail orientated when it comes to post processing of photos making all pictures look really beautiful and as natural as possible. He is a very dependable photographer to work with!"
- Charis Tan Meixuan
I invite you to take a moment and read the testimonials from my past clients to gain a deeper understanding of my working style and the experiences I have created for them. These testimonials provide valuable insights into the level of satisfaction and the positive impact I strive to deliver through my themed photography services.

I believe that the true measure of a photographer lies in the satisfaction of their clients. That's why I encourage you to hear directly from those who have experienced my themed photography services. Their stories and experiences will provide you with valuable insights and help you make an informed decision about working with me.

Each testimonial is a testament to the dedication, professionalism and passion that I pour into my work. By reading these testimonials, you can gain a glimpse into the transformative experiences my clients have had and the trust they have placed in me to capture their unique visions.
Booking Information
Hey there, interested in booking a themed photography session with me? Great choice! Let me give you all the information you need to get started.
Contact me with the purpose: Firstly, to book a themed session with me, simply head to my contact page where you can find the link to text me via WhatsApp. Please indicate your purpose and the package you are interested in, or otherwise, I may mistake your text as a spam.
Consultation: We will have a consultation to discuss the type of event, the date, location and your preferred style of photography. This will help me understand your vision and see if we are a perfect match. We will also go over the package options and pricing. However, do note that I will only provide advices and suggestions after you have confirmed and booked my services officially.
Place deposit: To secure your booking, a 50% non-refundable deposit is required. Once your deposit is received, your date and time will be reserved exclusively for you.

Don't worry, I'll send you all the necessary payment details when you decide to book with me. Payment can be made via PayNow or PayPal (PayPal requires extra fee).

The remaining balance is due on the day of the photoshoot.
Remember that it's best to book my photography services in advance to ensure availability. So don't hesitate to contact me as soon as possible to secure your date!
Prices & Packages for Themed Photography
Quick explanation: The most considerable portion of my photography cost is calculated based on the (1) duration booked, (2) equipment required (natural light/ flash), (3) type of editing (basic/ advanced) and (4) extensiveness of planning required.

Please read the full explanations so that you can make a better decision.
🌞 Natural Light Photography
Up to 1 Hour: $320
Up to 2 Hours: $420 $450

Additional Hour: $150/block hr
Deliveries
Up to 30 photos/hr
Basic Edit (exposure & colour correction)
Digital copies (high resolution JPG)
Photos selection in low resolution PDF
Special Requests/ Add-Ons
(Subject to availability)
Face to Face discussion:
Starting from +$100
Photographer to scout venue(s):
Starting from +$100
Shoot at beach/ sandy/ dirty venue:
Starting from +$50
Additional photos (basic edit):
+$5/photo
Same-day photo edit (basic edit):
+$50/photo
Expedited photo edit (basic edit: 3 days after shoot):
+$50/hr booked
Advanced edit (skin retouching):
+$50/photo
Revision of photo edit (advanced edit):
+$15/photo
Privacy of photos:
+$100/hr booked
⚡ Flash Photography (High-End)
Up to 1 Hour: $450
Up to 2 Hours: $600

Additional Hour: $150/block hr

⚡ Flash photography (one-light set-up)
🌞 Use of natural light when necessary
Pace of shoot: Slow
Deliveries
Up to 30 photos/hr
Basic Edit (exposure & colour correction)
Digital copies (high resolution JPG)
Photos selection in low resolution PDF
Special Requests/ Add-Ons
(Subject to availability)
Face to Face discussion:
Starting from +$100
Photographer to scout venue(s):
Starting from +$100
Shoot at beach/ sandy/ dirty venue:
Starting from +$50
Additional lighting set-up: +$50/light
Additional photos (basic edit):
+$5/photo
Same-day photo edit (basic edit):
+$50/photo
Expedited photo edit (basic edit: 3 days after shoot):
+$50/hr booked
Advanced edit (skin retouching):
+$50/photo
Revision of photo edit (advanced edit):
+$15/photo
Privacy of photos:
+$100/hr booked
⚡ Studio (Flash)
1) My photo studio,
2) Your booked external studio, or
3) Makeshift studio @ your location
Hairstyling & Makeup
$180 /Female
$120 /Male
1x Hair & Makeup Artist (HMUA)
Up to 1 hour
1 Look (Hairstyling for a neat look & Makeup)



Add-Ons

Follow through the photoshoot: +$70/hr

Details: makeup artists and hairstylists
NOTE
⏳

All booked duration

Includes changing of equipment, wardrobe, makeup, hairstyle and travelling (if applicable) during the shoot.
📰

Please read

(1) Checklist for hiring a photographer, (2) FAQ and (3) Service Agreement and Privacy Policy before making enquiries.
💡

Ideas and advice

Will only be given to serious clients after a booking fee is being placed.


✆ Contact me now for a customised package tailored to your personal needs.
Surcharges
My photography packages are designed to help my clients save cost. I'm able to provide affordable photography rates because I don't include the additional services, which most clients don't need.

I have listed the common special requests from clients at the bottom of the packages. For the uncommon ones, do look through the full list of surcharges to avoid miscommunications.
Skai the Themed Photographer
Greetings, fellow adventurers of the imagination! I'm Skai and I'm thrilled to introduce myself as a passionate and dedicated themed photographer, ready to embark on an exhilarating journey of creativity with you.

From the moment I picked up a camera, I was captivated by the power of visual storytelling. It became my mission to craft unique and enchanting narratives through the art of themed photography. With every click of the shutter, I strive to ignite sparks of excitement and weave tales that transcend the boundaries of ordinary reality.

What sets me apart is not just my technical prowess but my unbridled passion for bringing your wildest dreams and fantastical visions to life. I dive headfirst into the realms of imagination, infusing each photoshoot with infectious energy and a touch of magic that resonates within every frame.

Whether it's stepping into the realm of myth and fantasy, capturing the sultriness of a glamorous world or delving into the vibrant hues of an edgy and artistic concept, I revel in the opportunity to make your themed photoshoot an extraordinary adventure.

I believe in the transformative power of collaboration, as we co-create awe-inspiring moments that reflect your unique essence. Together, we'll embark on a creative expedition, exploring the possibilities of props, locations, lighting and styling to craft a tapestry of images that encapsulate the very heart of your envisioned theme.

As your trusted guide on this creative odyssey, I take great pride in curating an atmosphere of comfort, encouragement and boundless enthusiasm. I want you to feel like the hero or heroine of your own story, empowered and emboldened to embrace the full spectrum of your imagination.

Let us transcend the ordinary and embark on a thrilling escapade, where dreams become tangible and the extraordinary becomes a reality. Whether it's a whimsical fairy tale, a ravishing display of elegance or a bold exploration of the avant-garde, I am here to capture the essence of your chosen theme with unrivalled passion and artistic finesse.

Your satisfaction and delight are at the core of my creative pursuit. It is an honour to witness the magic unfold as we immortalise your moments in timeless imagery, celebrating the very essence of who you are.

So, fellow dreamers and seekers of extraordinary experiences, I invite you to join me on this enchanting journey. Together, let's create a visual symphony of imagination, where every frame tells a story and ignites a sense of wonder within your soul.
What Sets Skai Apart from Other Themed Photographers
What sets me apart from other themed photographers is my unwavering commitment to creating captivating and personalised experiences for my clients. I strive to go above and beyond to ensure that every themed photoshoot is a unique and memorable journey tailored to your individual desires and vision.
Impeccable Attention to Detail: I believe that the magic lies in the details. From the selection of props, costumes, and settings to the meticulous planning of every aspect, I pay close attention to even the smallest elements. This ensures that your themed photoshoot is a true reflection of your vision, capturing the essence and intricacies of the chosen theme.
Creativity and Versatility: I possess a vibrant imagination and a versatile approach to themed photography. Whether it's cute and whimsical, sexy and edgy, or any other desired style, I embrace the opportunity to explore diverse themes and bring them to life. My goal is to deliver stunning visuals that evoke emotions and tell captivating stories.
Collaborative Partnership: I believe in fostering a collaborative partnership with my clients. Your ideas, inspirations, and input are invaluable to me. I am here to listen, understand and incorporate your vision into the photoshoot, ensuring that your unique personality shines through every frame. Together, we will create something extraordinary.
Professionalism and Respect: I prioritise professionalism and maintain a safe, comfortable and respectful environment throughout the photoshoot. I understand the importance of trust and ensuring that you feel at ease, enabling you to fully express yourself within the chosen theme. Your comfort and satisfaction are my utmost priorities.
High-Quality Artistry: With my expertise in photography and post-production techniques, I am dedicated to delivering exceptional results. Each photograph undergoes careful editing to enhance its visual impact while preserving the authenticity of the theme. The final outcome is a collection of striking images that encapsulate the essence of the themed concept.
By choosing me as your themed photographer, you can expect a passionate and dedicated professional who will work tirelessly to bring your vision to life. Your photoshoot will be a collaborative and enjoyable experience, resulting in a collection of stunning images that surpass your expectations.

I invite you to explore the magic of themed photography with me. Let's embark on a creative journey together, where your ideas and dreams become a vibrant reality. Contact me today to discuss your vision and let's craft an extraordinary themed photoshoot that showcases your unique personality and style.
How Skai Began Doing Themed Photography
Once upon a time, my journey into the world of themed photography began with a humble passion for fashion photography. However, as time went on, I found myself longing for more excitement and a deeper level of creative exploration. The repetitive nature of fashion photography only seemed to attract aspiring models who sought the same genre of images, leaving me yearning for something fresh and invigorating.

Determined to break free from the confines of the familiar, I embarked on a quest to infuse my shoots with a newfound sense of intrigue and enchantment. I seized every opportunity to brainstorm and conceptualise innovative ideas, always with the enthusiastic consent of the models who approached me. Together, we embarked on a collaborative adventure, where imagination knew no bounds and creative boundaries were meant to be shattered.

In those early days, I recall some of the first themes I explored were inspired by the model's own collectables. We transformed their cherished items into whimsical props, weaving stories that brought a sense of personal nostalgia and joy to the photographs. Additionally, I sought to add an extra dimension to our shoots by borrowing musical instruments like guitars and ukuleles or even utilising my own furry companion, my beloved dog, as a charming and unexpected muse.

These unconventional elements injected an extraordinary essence into each shot, elevating the visual storytelling to new heights. By incorporating personal touches and unexpected props, we created a tapestry of imagery that resonated deeply with both the models and those who beheld the final results.

As I continued to push the boundaries of creativity, something magical happened. Clients who sought to celebrate their individuality and desired photography that transcended the ordinary started gravitating towards my work. It was an incredibly gratifying experience to witness their admiration and appreciation for the art we created together. These incredible individuals recognised the power of themed photography to transform their stories into visual masterpieces, capturing their essence in ways that felt truly authentic and extraordinary.

Today, I stand before you, having evolved from a fashion photographer yearning for more to a creator of immersive visual narratives that ignite the imagination. With each new client, I am reminded of the profound impact that themed photography can have on capturing the essence of their unique stories and aspirations.

I am humbled by the trust bestowed upon me by those who seek to step into a world of imagination, where dreams become tangible and memories are immortalised in breathtaking imagery. It is an honour to collaborate with kindred spirits, breathe life into their ideas and witness their joy as they witness their visions come to life.
Why Skai Loves Doing Themed Photography
Themed photography has a unique way of bringing like-minded individuals together, fostering a wonderful chemistry between my clients and me. It is truly a delight to collaborate with individuals who share a passion for creativity, storytelling and the desire to embark on a visual journey that goes beyond the ordinary.

The beauty of themed photography lies not only in the remarkable images we create but also in the connections we forge along the way. The shared enthusiasm and aligned mindsets between my clients and me enhance the creative process, enabling us to explore and experiment with ideas that resonate deeply with their personalities and aspirations.

Moreover, themed photography adds an extra layer of intrigue and allure to my work. The incorporation of unique themes, striking props and imaginative concepts elevate the visual impact of the photographs, making them more captivating and eye-catching. This added allure attracts attention and exposes my work to a wider audience, allowing more people to discover and appreciate my distinct photography style.

The magic of themed photography lies in its ability to create a visual narrative that not only speaks to the individual but also resonates with others who appreciate artistry, storytelling and creativity. By infusing my work with diverse themes, I strive to create images that evoke emotions, spark curiosity and leave a lasting impression on those who encounter them.
What is Themed Photography?
Themed photography is a specialised genre of photography that revolves around the creation of images focused on a specific theme or concept. Themed photographers collaborate with various professionals, including models and stylists, to craft visually compelling and expressive photographs that align with the chosen theme or subject matter.

The uses of themed photography are diverse and versatile. In the realm of artistic expression, themed photographs serve as a means to communicate emotions, ideas and stories, providing a unique perspective on various themes. These images find application in advertising campaigns, editorial features and personal projects like modelling portfolios, where the goal is to convey a specific message or evoke a particular sentiment through the art of photography.

The primary goal of themed photography is to effectively portray the chosen theme or concept through the captured images. This objective requires a combination of technical expertise, creative vision and collaboration with the subjects and professionals involved. The photographer aims to elicit emotions, stimulate thought and engage the viewer's imagination, making the photographs not only visually captivating but also intellectually and emotionally stimulating. Through themed photography, photographers strive to create a visual narrative that resonates with the audience and leaves a lasting impression.
Themed Photography in Singapore
Themed photography has taken Singapore by storm, captivating individuals with its ability to transform ordinary moments into extraordinary visual narratives. In a city known for its vibrancy and diversity, themed photography has become increasingly popular as a means of self-expression and storytelling.

With themed photography, clients have the opportunity to infuse their photoshoots with creativity, personality and a touch of whimsy. Whether it's celebrating a special occasion, expressing a particular interest or hobby, or simply wanting to explore a unique concept, themed photography offers a captivating way to bring ideas to life.

One of the reasons for the surge in popularity is the desire for more engaging and visually striking photographs. In a world flooded with images, themed photography allows individuals to stand out and make a statement. By incorporating specific themes, props and settings, photographers can create captivating visuals that capture attention and evoke emotions. This unique approach sets themed photography apart, giving clients an opportunity to showcase their individuality and leave a lasting impression.

Moreover, themed photography offers a sense of adventure and excitement. It encourages clients to step out of their comfort zones and embrace new experiences. The collaborative nature of themed photoshoots allows for a dynamic interaction between the photographer and the client, resulting in a creative synergy that enhances the final outcome.

The popularity of themed photography can also be attributed to its ability to cater to a wide range of interests and preferences. Whether it's a whimsical fairy-tale theme, a glamorous vintage concept, or a bold and edgy idea, there is something for everyone. This diversity ensures that each photoshoot is a unique and personalised experience, tailored to the client's vision and desires.

In Singapore's thriving photography scene, talented photographers specialising in themed photography have emerged, bringing their artistic vision and technical expertise to create stunning and memorable images. Their ability to conceptualise, plan and execute themed photoshoots sets them apart, ensuring that clients receive a truly exceptional and captivating experience.
What is Themed Photography also Known as?
The term "themed photography" is often interchangeably referred to as "conceptual photography" or "art photography." Regardless of the terminology, the essence remains the same - creating images that revolve around a central theme or idea and communicating that concept visually through the power of photography.
Why Do People Do Themed Photoshoots?
People choose to do themed photoshoots for a variety of reasons, as they offer a unique and personalised approach to capturing moments and expressing their creativity. Here are some common reasons why individuals opt for themed photoshoots:
Personal Expression: Themed photoshoots provide an opportunity for individuals to express their personality, interests and passions in a visual and creative way. By selecting a theme that resonates with them, they can showcase their unique style and create images that reflect their individuality.
Storytelling: Themed photoshoots allow people to tell a story or convey a specific message through visual imagery. Whether it's reimagining a favourite movie scene, portraying a specific era or capturing the essence of a concept, themed photoshoots provide a platform to share narratives and evoke emotions.
Memorable Experiences: Themed photoshoots offer a chance to create memorable experiences and capture moments that are truly special. They can commemorate important milestones such as birthdays, anniversaries or achievements, allowing individuals to preserve these memories in a visually stunning and personalised way.
Self-Exploration and Empowerment: Engaging in a themed photoshoot can be a form of self-exploration and empowerment. It allows individuals to step outside their comfort zones, embrace their unique qualities and celebrate their individuality. Themed photoshoots can boost confidence, inspire self-expression and promote self-acceptance.
Promotional or Professional Purposes: Themed photoshoots can also serve promotional or professional purposes. For models, actors or artists, themed photoshoots can help showcase their versatility, range and marketability. They can be used for portfolios, marketing materials, social media content or branding purposes.
Fun and Creativity: Themed photoshoots offer an enjoyable and creative experience. They allow individuals to immerse themselves in a different world, experiment with various aesthetics, and collaborate with photographers to create visually stunning and imaginative images. It's a chance to have fun, embrace one's imagination and create something truly unique.
Academic Projects: Students studying photography or related fields often undertake themed photoshoots as part of their academic projects. These projects provide an opportunity for students to apply their skills, experiment with different themes and demonstrate their creative abilities. It allows them to explore their artistic vision and develop their portfolios while fulfilling academic requirements.
Themed photoshoots offer a platform for individuals to express themselves, tell stories and capture visually captivating images that go beyond conventional photography. It's an opportunity to step into a world of imagination and creativity, capturing moments that are meaningful, inspiring and unforgettable. Whether it's for personal expression, professional purposes or academic projects, themed photography provides a canvas for individuals to unleash their creativity and create images that truly resonate with them.
What are Challenges of Doing Themed Photoshoots?
Themed photoshoots, while incredibly rewarding and exciting, come with their own set of challenges that photographers must navigate to ensure a successful outcome. Here are some of the common challenges faced in the realm of themed photography:
Conceptualisation and Planning: Developing a cohesive and visually appealing theme requires careful thought and planning. Translating ideas into tangible concepts that can be effectively executed can be a creative challenge. It involves brainstorming, research and coordination to bring all the elements together cohesively.
Sourcing Props and Accessories: Themed photoshoots often require specific props, costumes and accessories to enhance the visual narrative. Finding the right items that fit the concept and align with the client's vision can be time-consuming and require resourcefulness. It involves sourcing, acquiring and sometimes even creating or customising unique pieces.
Location Selection: Choosing suitable locations that complement the theme and provide the desired backdrop can be a logistical challenge. It may involve scouting for appropriate venues, obtaining permits or arranging access to private spaces. Factors such as lighting, aesthetics and accessibility need to be considered.
Collaboration and Communication: Themed photography involves close collaboration between the photographer, the client and sometimes additional professionals like makeup artists or stylists. Ensuring everyone is on the same page, effectively communicating the vision and maintaining clear lines of communication throughout the process are vital to bringing the concept to life.
Technical Execution: Implementing the chosen theme and capturing it effectively requires technical skills and knowledge. This may involve understanding lighting techniques, posing, composition and post-processing to enhance the thematic elements and create impactful images.
Time and Resource Management: Themed photoshoots often require additional time for preparation, setup and execution compared to standard photoshoots. Managing time effectively, coordinating schedules and allocating resources appropriately is crucial to ensure a smooth and successful session.
Despite these challenges, the creative journey and the sense of accomplishment that come with bringing a themed concept to life make it a fulfilling endeavour for both photographers and clients. It is through overcoming these challenges that the true magic of themed photography unfolds, resulting in unique and captivating visual stories.
Should I hire a Professional Themed Photographer?
When it comes to themed photography, the decision to hire a professional or a hobbyist photographer depends on your specific needs and expectations. Here are some considerations to help you make an informed decision:
Expertise and Experience: Professional themed photographers typically have a wealth of experience and knowledge in creating themed concepts and executing them effectively. They understand the nuances of lighting, composition and storytelling, which are essential elements in bringing a theme to life. Their expertise can ensure that your vision is executed flawlessly, resulting in high-quality and visually captivating images.
Creativity and Artistic Vision: Professional themed photographers often have a well-developed artistic vision and can provide unique and creative ideas to enhance your themed photoshoot. They can offer valuable input on theme selection, props, locations and overall execution, elevating the concept and making it more impactful. Their artistic sensibilities can help you achieve a cohesive and visually stunning outcome.
Professional Equipment and Resources: Professional photographers typically invest in high-quality equipment, including cameras, lenses, lighting and editing software, to ensure superior results. They have access to a wide range of resources and props that can enhance the theme and bring it to life. Their technical knowledge and equipment can contribute to the overall quality and professionalism of the final images.
Reliability and Accountability: Hiring a professional themed photographer offers a level of reliability and accountability. They understand the importance of meeting deadlines, delivering the agreed-upon services and ensuring client satisfaction. Professionals often have contracts and clear communication channels in place, providing peace of mind and a structured approach to the entire process.
Consistency and Portfolio: Professional photographers have a consistent body of work showcased in their portfolios. By reviewing their previous themed photoshoots, you can assess their style, creativity and ability to execute concepts effectively. Their portfolio serves as a testament to their skills and can help you determine if their artistic vision aligns with yours.
While hobbyist photographers may have the enthusiasm and a passion for photography, they might lack the experience, technical skills and resources that professionals bring to the table. Themed photography requires attention to detail, creative execution, and a deep understanding of the chosen theme. Hiring a professional can ensure that your vision is realised in the best possible way, with a higher likelihood of achieving the desired outcome.

Ultimately, the decision depends on your budget, the significance of the project and the level of professionalism and quality you expect. It's advisable to review the portfolios, testimonials, and recommendations of both professional and hobbyist photographers, and assess how well they align with your specific needs and vision for the themed photoshoot.
Conclusion
Themed photograph is a whole different ballgame. It's like stepping into a magical realm where imagination knows no bounds. It's about infusing your unique personality and passions into every frame, creating photos that are bursting with life and meaning.

Now, let me share a little secret with you. Themed photography has this incredible power to transport you to another dimension, where you can be anyone you want to be. It's a chance to channel your inner child, embrace your fantasies and let your creativity soar to new heights.

You see, themed photography is all about celebrating the extraordinary in the ordinary. It's about finding beauty in the every day and transforming it into something extraordinary. Whether it's a whimsical fairy-tale-inspired shoot, a sultry and mysterious noir-themed session or a vibrant burst of colours in a lively street art backdrop, themed photography brings your dreams to life.

But here's the thing, my friends. It's not just about the end result; it's about the entire journey. It's about collaborating, brainstorming ideas and crafting a personalised experience that reflects who you truly are. That's where the magic happens. Together, we'll weave stories, capture moments and create art that speaks volumes.

Remember, folks, it's your story we're telling. And I'm here to listen, understand and help you bring it to life through the lens. So, whether it's a daring concept, a whimsical theme, or an audacious idea, I'm ready to embark on this creative journey with you. So, if you're itching to dive headfirst into a themed photography adventure, don't hesitate to reach out. Let's have a chat, grab a cuppa and explore the possibilities. No pressure, no obligations, just a casual conversation to see if we're a match made in creative heaven.

Let's create something extraordinary together, one frame at a time. The possibilities are endless, my friends, and I can't wait to see where our imaginations take us. Cheers to themed photography and the incredible stories waiting to be told!