Dancing & Bikini Photo Shoot - Jasmine Lim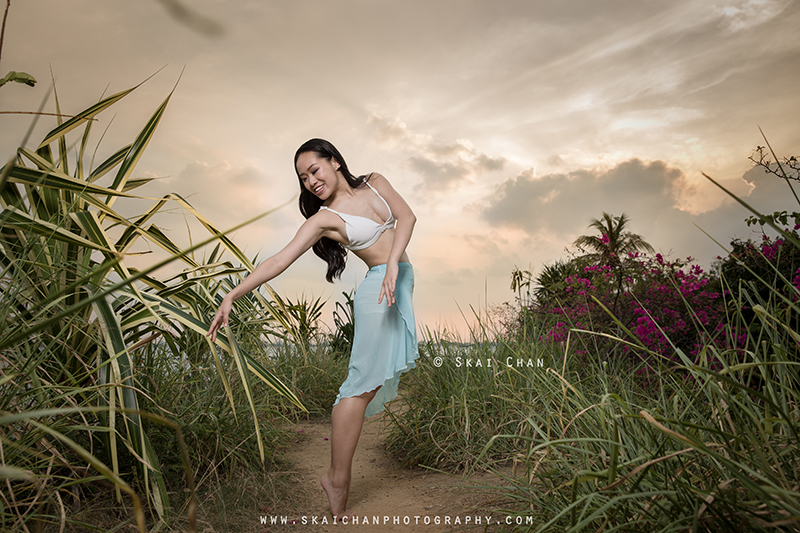 I initially planned to bully Jasmine when we met up for the shoot but her gorgeous looks and sweet tone made me drop my plan instantly. The first sight of Jasmine stunned me. She was too lady-like to be teased - I wouldn't bear to.

The beach was crowded. It took us some effort to cross the bridge, having to rub shoulders with many strangers. The scene reminded me of walking around Chinatown's pasar malam during Chinese New Year period. While Nicole was touching up on Jasmine's makeup, I went around to explore the place.

This set of outfit was chosen by Jasmine. She loved the translucent blue skirt and went specially to buy a white bikini top since I requested for a white one to match the light colour.

I was glad that Jasmine was very easygoing and fit to do a little climbing to where I found a rural-like spot. Unfortunately, we were accompanied by strangers and thus had to wait for them to leave. It wasted some of our time into the final half an hour before sunset.

I had my biggest strobe with me and I paired it with a large beauty dish. The light modifier was bulky and thus a pain in the ass to carry along. In order to bring down the exposure of the sky to show more details, I had to abuse my strobe.

My nightmare happened as my strobe started acting weird again - it misfired. I had just replaced the battery a few months back and the damage was already high. When I fired it at a higher power, it would start shutting down. Therefore, I managed to test Jasmine's patience and I could have wasted some great moments.

On the other hand, Jasmine did well on her part. She made the extra effort to show me every dance move so that I could position and adjust my strobe to create the most flattery work. She also repeated the moves a few times for me to snap. Needless to say, we had great rapport or she was probably too easygoing and accommodating.

As we moved to the second session of the shoot, I saw the setting sun and decided to seize the chance. I had to give up my original plan of having her dance at the shore in daylight environment. My faulty strobe continued to give problems and it was frustrating.
If you appreciate my work, passion and character,
do show some support by following my
Instagram
&
Facebook
, both at
@skaichanphotography
.
If we have worked together before, do write me a
testimonial
!
Disclaimer for write-up
Other Dance Photoshoot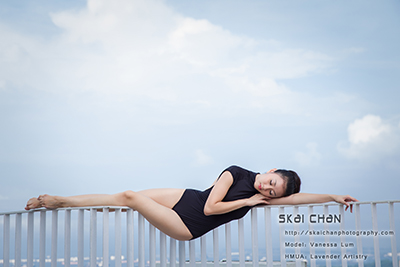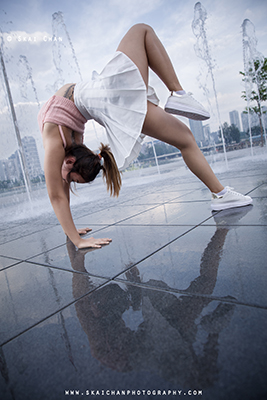 More
Dance
albums

View ALL albums