Cheerleading & Dancing Photo Shoot - Jasmine Tan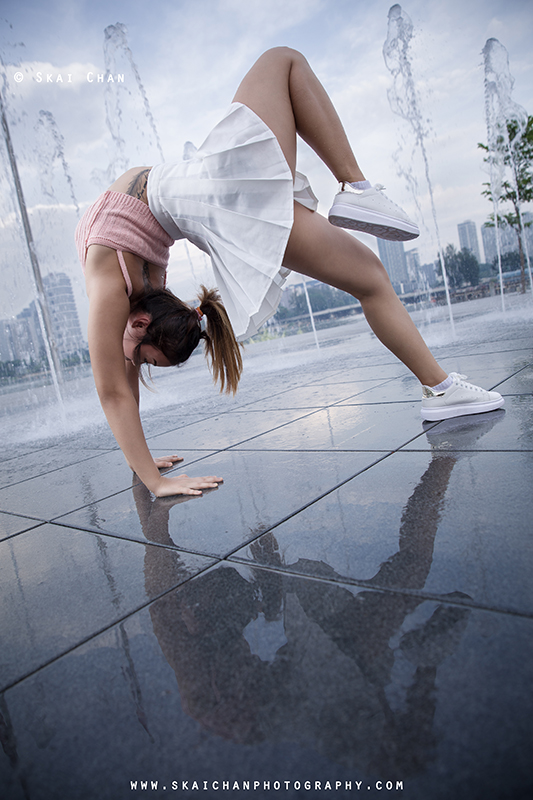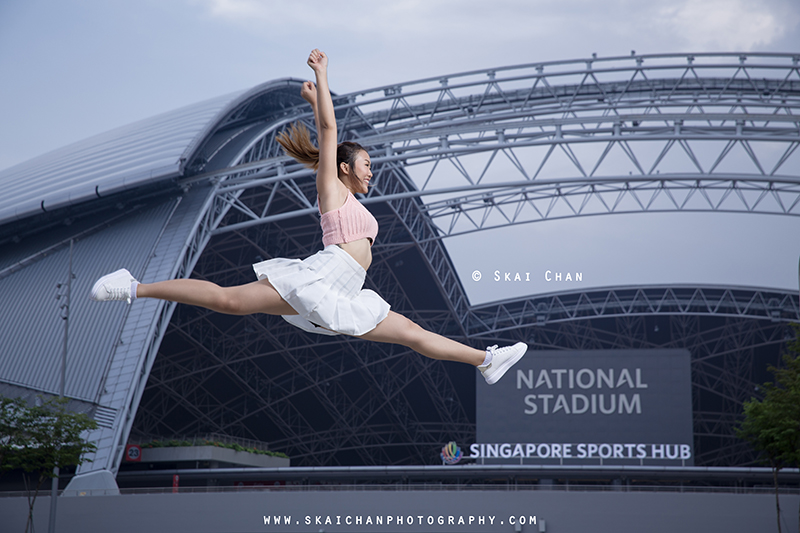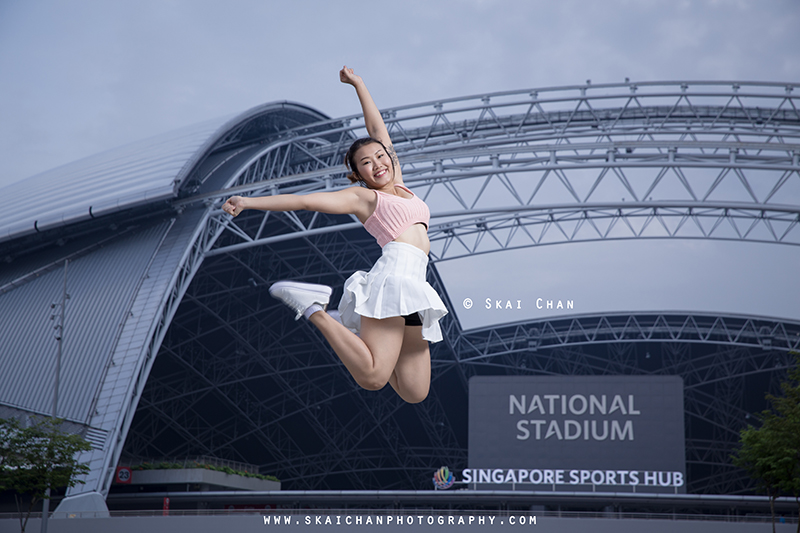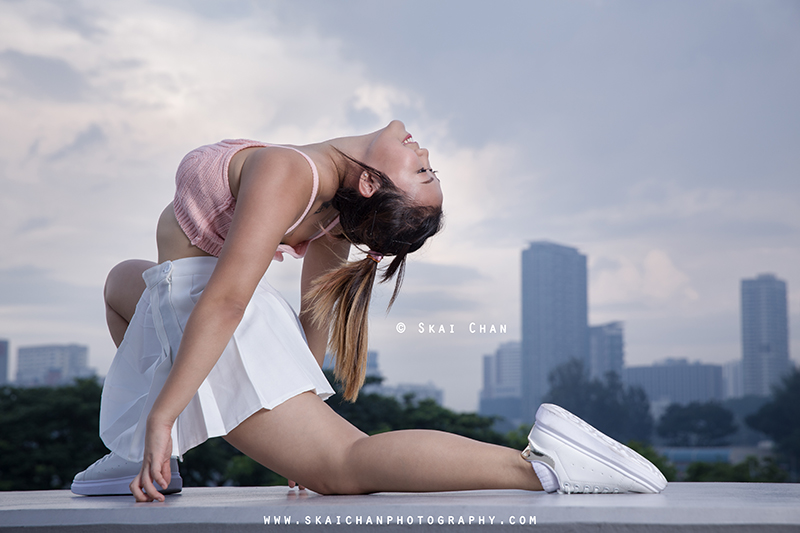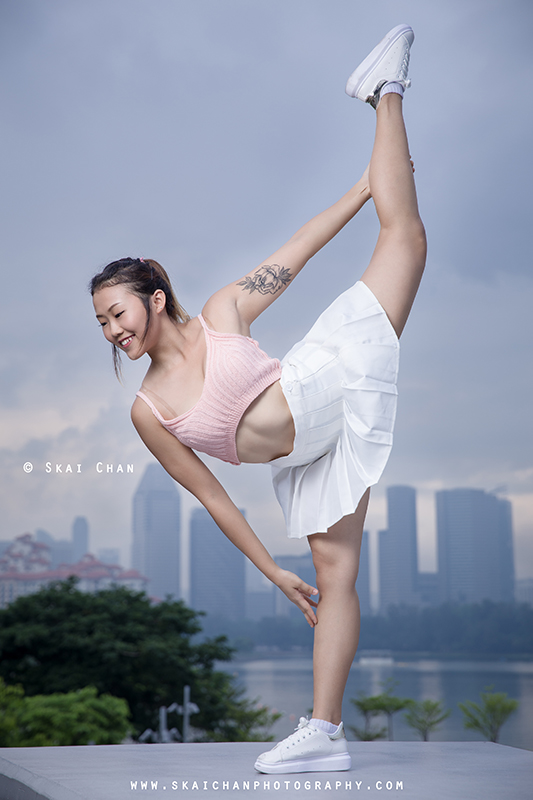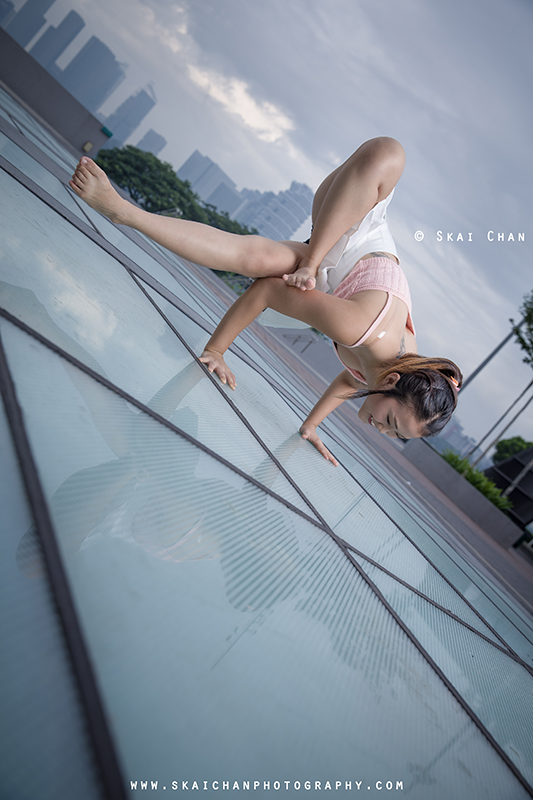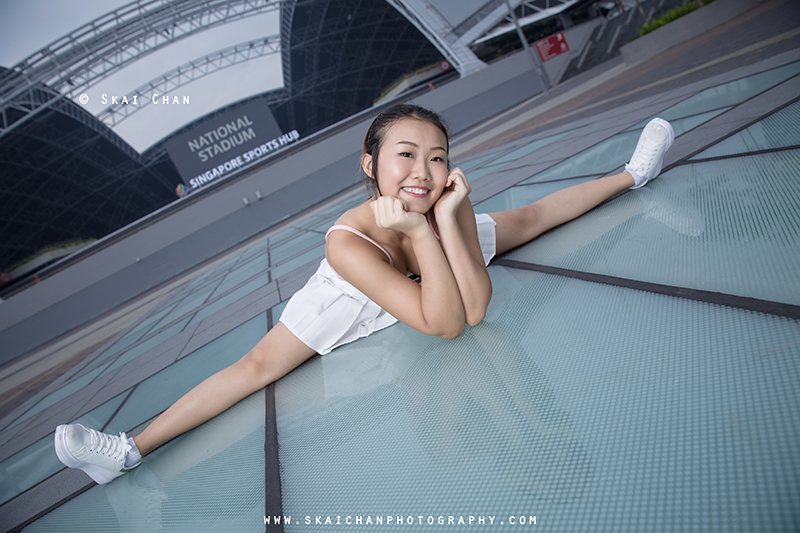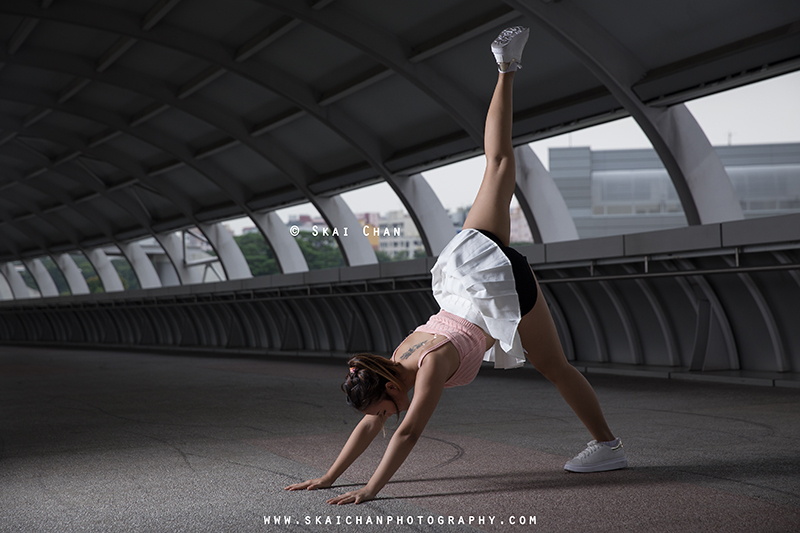 Jasmine impressed me throughout the shoot. Discussion was a breeze for she was easygoing and cooperative. I was surprised that she was able to turn up on time for the 7am shoot for normally models would delay it, in the same morning, for around 30 minutes. In fact, she arrived almost five minutes earlier while I was late for five minutes as I had to make a detour home to keep my trolley after the wheel came off.

Jasmine was street-smart and waited for me at the train platform where there were seats. I could recognise her immediately upon alighting from the train since she was already dressed up accordingly to plan. The pink top and white sports skirt were meant to portray her youth and energy. Of course, she had to wear a pair of black tights underneath for there were many action shoots.

The vibe was great and we hit it off very well. Jasmine was as lively as seen in her photographs. To her, doing a split on the ground was akin to sitting down, which amazed me a lot. She did not complain about getting a little drenched by the water display at the start of the shoot. Another great thing about working with her was her fearless self, doing her stunts on the parapet that was about 1.5 storeys high at one side until we were chased down by some guys in a buggy. On a side note, we were quite blessed by the good weather.

Very few photoshoot would end without damaging my equipment, at least by a little. This time, somehow the softbox got detached from the strobe and the mount was dented upon landing on the ground. Jasmine was patient enough to wait for me to hammer it to work using my nano tripod. I was fortunate that I was able to attach it back.

Jasmine also took me a tour around the Kallang Waves stadium for one and a half round while I was holding onto the bulky softbox. She was eyeing on a bridge but could not recognise it. Some guys on a buggy stopped us upon completing the first round. Instead of giving us a lift, they warned us against doing professional shoot around the stadium. The extra exhausting walk helped me understand that the taxpayers funded national stadium did not allow citizens to do professional photography there, which was a blessing in disguise, in case I would plan one on the tracks in future without knowing the restriction.

Eventually, we found the bridge and ended the shoot there before it started pouring heavily that almost the entire ground of the wide bridge was wet somehow.
If you appreciate my work, passion and character,
do show some support by following my
Instagram
&
Facebook
, both at
@skaichanphotography
.
If we have worked together before, do write me a
testimonial
!
Disclaimer for write-up
Other Dance Photoshoot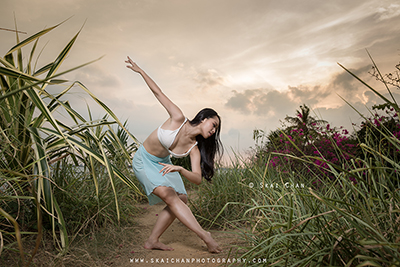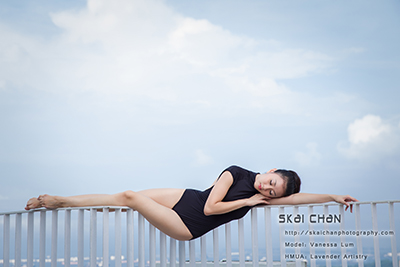 More
Dance
albums

View ALL albums