Photographer's Photography Fees, Rates & Prices in Singapore
Quick Navigation:
Photography Pricing
Portraiture
Art

From $320
🔍 more
Bikini/ Swimwear

From $320
🔍 more
Beach

From $320
🔍 more
Beauty

From $320
🔍 more
Birthday

From $320
🔍 more
Boudoir

From $320
🔍 more
Business Branding

From $380
🔍 more
Catalogue/ Blogshop

From $380
🔍 more
Children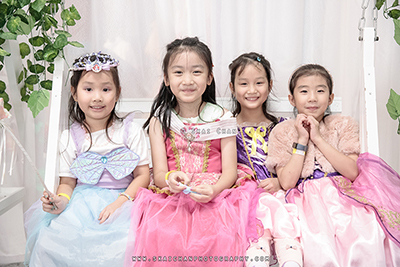 From $320
🔍 more
Conceptual

From $320
🔍 more
Corporate

From $320
🔍 more
Corporate Group

From $320
🔍 more
Corporate Headshot

From $320
🔍 more
Couple

From $320
🔍 more
Dance

From $320
🔍 more
Dating Profile Rebranding

From $400
🔍 more
Editorial

From $320
🔍 more
Family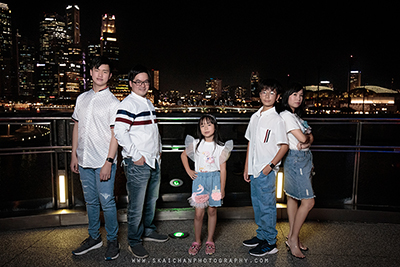 From $320
🔍 more
Fitness

From $320
🔍 more
Friends

From $320
🔍 more
Glamour

From $320
🔍 more
Headshot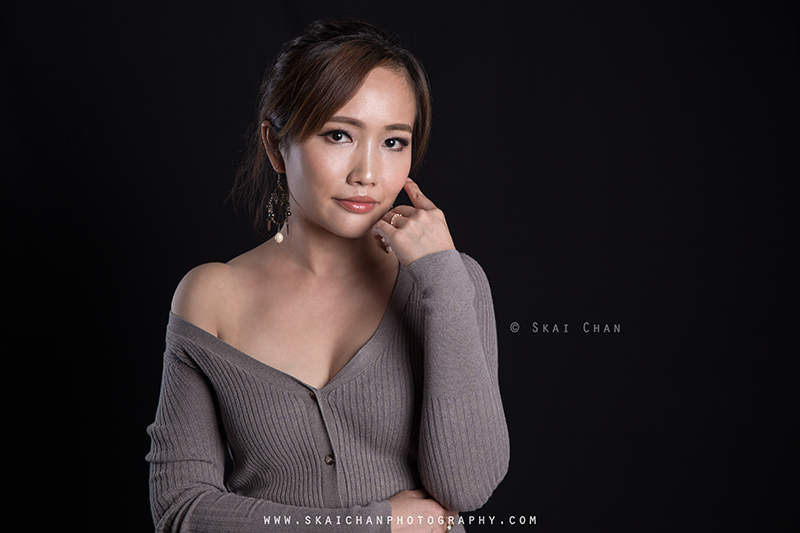 From $320
🔍 more
Home Portrait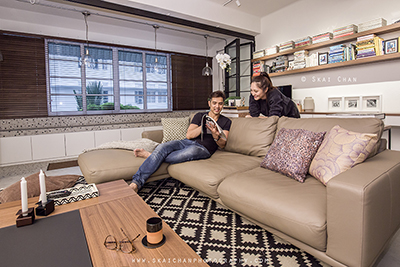 From $320
🔍 more
Lifestyle

From $320
🔍 more
Makeover

From $450
🔍 more
Maternity

From $320
🔍 more
Men's Fashion

From $320
🔍 more
Modelling Portfolio

From $320
🔍 more
Music

From $320
🔍 more
Night

From $450
🔍 more
Occupation Portrait

From $320
🔍 more
Outdoor Photoshoot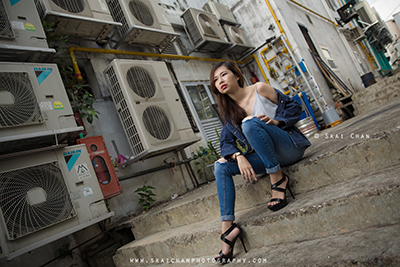 From $320
🔍 more
Personal Branding

From $320
🔍 more
Pet

From $320
🔍 more
Social Media

From $320
🔍 more
Sunrise/Sunset

From $320
🔍 more
Tattoo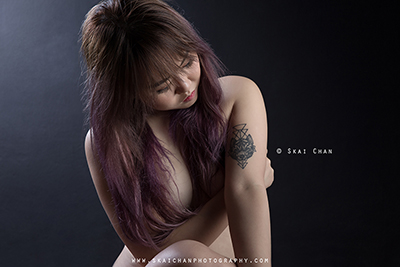 From $320
🔍 more
Themed

From $320
🔍 more
Vacation / Hiking

From $320
🔍 more
Women's Fashion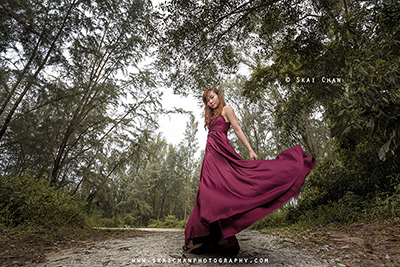 From $320
🔍 more
Yoga

From $320
🔍 more
Wedding (Portrait & Event)
Wedding Proposal

From $320
🔍 more
Pre-Wedding Portraits

From $1,350
🔍 more
Wedding Betrothal (Guo Da Li)

From $320
🔍 more
ROM/ Solemnisation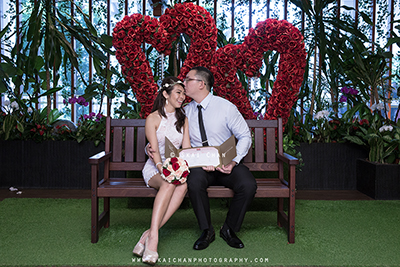 From $320
🔍 more
AD Actual Day Wedding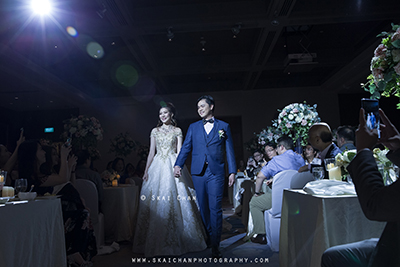 From $900
🔍 more
Wedding Revow

From $900
🔍 more
Second Shooter

From $900
🔍 more
Solo Bridal Photoshoot

From $320
🔍 more
Events & Parties
Corporate (D&D, conference)

From $320
🔍 more
Community Event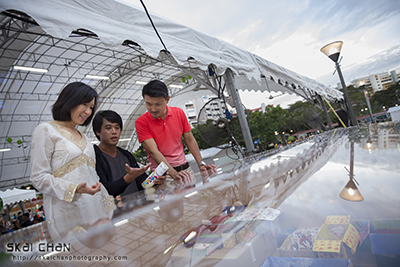 From $320
🔍 more
Private Event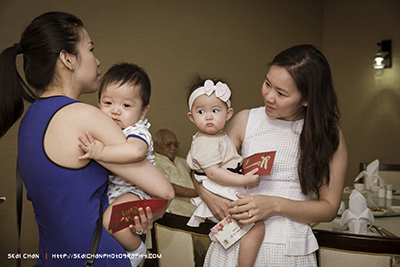 From $320
🔍 more
Interior & Real Estate Photography
Interior & Real Estate photography

From $320
🔍 more
Other Photography
Product photography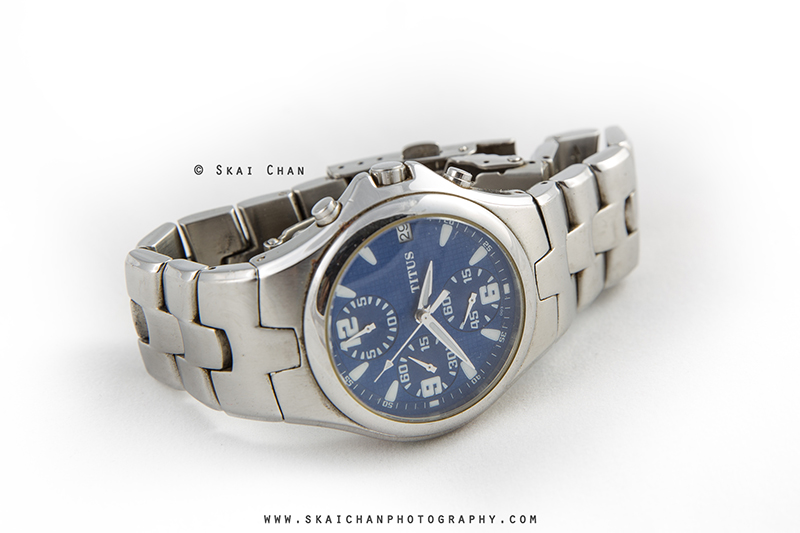 $200 + $20/photo
🔍 more
Food photography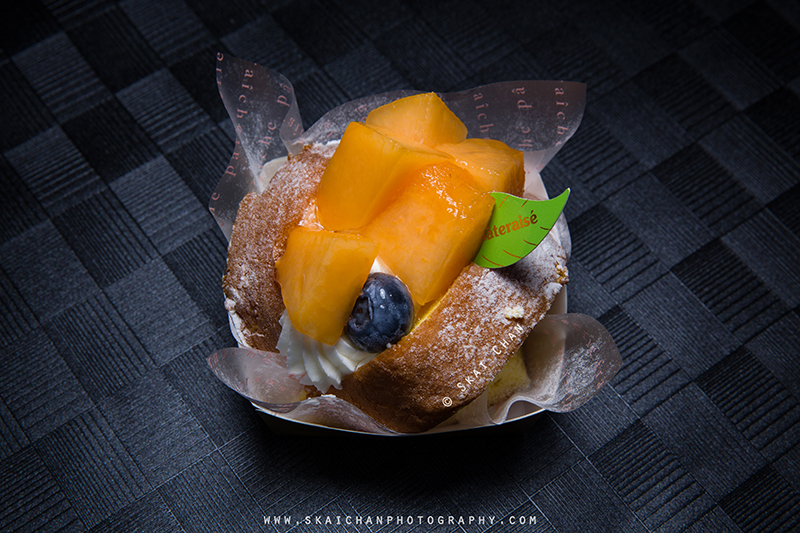 $200 + $20/photo
🔍 more
Additional
Post-Production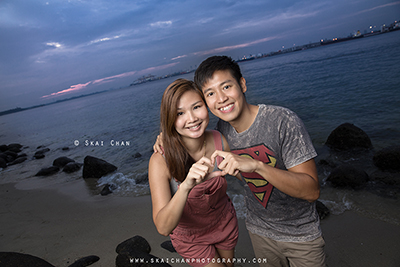 From $50
🔍 more
Studio

From $380
🔍 more
Makeover (Hair & Makeup)

From $140
🔍 List of makeup artists and hairstylists
Face-painting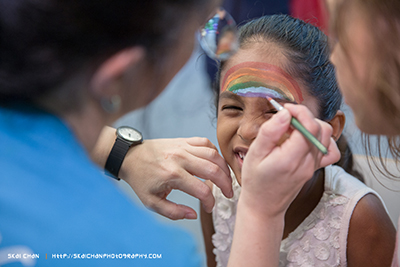 From $70
🔍 By makeup artist Ivy Tan
Read important checklist for hiring a photographer to have a clear understanding of the charges. Contact me (with as many details as possible) to get an accurate quotation.
Explanations on My Photography Packages
The most considerable portion of my photography cost is calculated based on the (1) duration booked, (2) equipment required (natural light/ flash), (3) type of editing (basic/ advanced) and (4) extensiveness of planning required.
Main Packages
Duration booked
Each moment of your photography session is meticulously curated to capture the essence of your special event. The more time we spend together, the more we can create cherished memories.

However, one important thing that you should take note of is that the initial hours are usually much more expensive. Some photographers wouldn't even take up one-hour jobs while others would simply charge a high rate for it. This is a common practice for many other industries as well.

The explanation for photography is that for an hour of the job, the photographer has to spend time discussing with the client, preparing the equipment for the shoot, and travelling the same distance using the same amount of time. After the shoot, the photographer will have to make the trip home, clean up his equipment, back up the photos, and prepare the invoice. After the final photos are done, the photographer has to use his mean to send the photos to the client.

Having such a long list of tasks, it just doesn't make sense for the photographer to do a one-hour or two-hour job at a low price. Therefore, if a client is seeking only one professionally taken picture, that one and only one picture will look very pricey.
Equipment required
I tailor my equipment to suit your unique needs for both natural light and high-end flash setups, ensuring exceptional results and unforgettable images.

For a natural light photoshoot, the most basic equipment would be just a camera body and a lens.

A high-end photoshoot using flash would require a light stand, strobe/speedlite, adapter bracket, softbox and other smaller accessories, such as transmitter and batteries. A large and sturdy carrier system will also be required.

Should the photographer wants to create more flattering soft light to make his subject looks better, he has to use a large softbox, which requires more power from the lighting, which the heavier and bulkier strobe is a more ideal choice, and eventually, a sturdier and heavier light stand would be required as well. The overall weight and bulkiness are enormous, and transporting them has caused me permanent injuries on my shoulders and fingers.

The investment in lighting equipment is enormous and they are highly prone to damage during every shoot, and at unfortunate events, they need to be repaired or replaced totally.

The setting up and dismantling of the lighting equipment requires time and it often causes injuries on the fingers and drains off the photographer's energy. With these, be expected that high-end photography will cost much more than natural light photography.
Type of editing
My range of editing options allows you to choose the level of enhancement you desire. I categorise them into three types - basic, advanced and extreme - which others may term differently.

Basic editing includes exposure and colour correction, and cropping if necessary. These basic corrections help to maintain the authenticity of the moment. They are necessary because of the changing exposure and colour temperature of the ambient light during shoots.

The basic edit doesn't include skin retouching. Most professional photographers will include basic editing for their basic packages because unedited (raw) photographs do not represent their work and would harm their reputation. In some situations, the photographer would purposely under or overexpose the image during the shoot to serve good reasons, and the photos may look bad before post-production.

My advanced photo edit service is for a flawless finish, which includes skin retouching. I will remove or reduce imperfections on the skin, especially the face, and apply an effect to make the complexion look better. Imperfections, to most people, would include acne, scars, eyebags, and small strands of hair appearing at places that would distract the viewer. I may also help to shape the face a little.

Not all photos can be edited though; the angle and lighting may be part of the reason.

As my usual photography focuses on my subjects, I compose them to occupy much of the frame instead of leaving them tiny inside the photos while focusing on the scenery. Therefore, any imperfection in the photos will be much more obvious and thus requires more tedious editing work to make the photo look natural and unedited. Usually, it may take 1.5 to 2 hours of effort for each photo, depending on the conditions of the subjects. Therefore, it's costly to do advanced editing.

The third and last kind of photo edit is called extreme editing. It involves the replacement of part(s) of the subject or background. For example, replacing the nose of the subject using another image. Other requests may include changing the background. I usually turn down requests for extreme editing as I wish to spend my time on photography itself and not on photo editing.

Both advanced and extreme editing can be done easily by amateurs using free software that may simply blur the faces of the subjects, which likely will make them look unnatural. An experienced photographer/retoucher will make the photos appear unedited but it requires great effort.

Due to the high cost, photos from events would only be enhanced with basic editing, unless otherwise, the client has a high budget to pay for the massive work due to the huge number of photos.

Most photographers will include basic edit in their basic portrait packages although many simply indicate "edited photos".
The extensiveness of planning
Your photography experience is designed with thoughtful preparation, ensuring we bring your vision to life with creativity and attention to detail. My bespoke photography customises photo concepts and anticipates problems for clients, and eventually requires more effort than others.
The pace of the shoot
My unhurried approach allows for genuine interactions, capturing candid moments that truly reflect the essence of your personality and story. A slow-paced shoot will make you stay calm and relaxed so that your natural expression can polish the photos natural.

Should the type of shoot requires a fast pace, I may reject it or charge a higher rate to compensate for the highly intensive work and possible injuries.
Delivery of photos
I offer only digital copies to deliver the final photos to you instantly while being mindful of our environmental impact. I wish to focus on photography instead of having a side income from selling prints.

I produce high-resolution JPG format photos but do take note that everyone has a different definition of high-resolution. Most phone cameras can produce large dimension photos but they are usually white elephants and don't even appear clear on a large screen.
Special Requests/ Add-ons
While my photography packages are thoughtfully curated to meet various needs, I have introduced special requests and add-ons based on previous clients' preferences. I value transparency and wish to explain that these services may not always be necessary for every project.

It's essential to understand that these additional services require dedicated time and effort to deliver the same level of excellence found in my core offerings. Therefore, I encourage my potential clients to carefully consider if they truly require these extras.

As a passionate photographer, my primary focus is on capturing your genuine moments and delivering exceptional results. I refrain from seeking extra income through these services, as I believe in providing the best possible experience without unnecessary expenses.

By keeping our focus on photography, I can dedicate my energy to creating meaningful and timeless memories for you. Let's work together to make your photography experience truly special, with the utmost care and attention to detail.
Face-to-face discussion
Since communication is key, I make it convenient through video calls at no additional charge to ensure I understand your needs, keeping your creative journey engaging and enjoyable.

I'm likely not able to produce the solution instantly as it may take days or weeks to come out with great ideas and concepts. Thus, my usual way of communication to discuss and share new ideas/concepts is via WhatsApp texting, which allows both the client and me sufficient time to digest information and react at our convenience.

Nevertheless, a face-to-face discussion will cause a huge disruption to my schedule and drains my energy for the remaining day. More than half a day's worth of time and energy will be spent on the preparation and especially on travelling on public transport (two-way) for just a one-hour face-to-face consultation.
Photographer to scout venue(s)
While I value on-site visits for larger projects, I prioritise efficiency to deliver an exceptional experience. I usually enlist the help of Google Maps to explore places. Should a client insists on a physical site visit, it's chargeable for the effort (time and energy).
Shoot at beach/ sandy/ dirty venue
I strive to adapt to diverse environments but do consider the challenges of specific locations that may require extra care and maintenance of my equipment. Thus, an additional fee is chargeable.
Additional lighting set-up
For a more refined look or special settings, such as group shots, I offer additional lighting solutions to enhance the quality of your photographs, ensuring you shine in every frame.

As discussed earlier, a one-light setup will include a few heavy and bulky pieces of equipment and a lot of effort. Any additional lighting setup will be doubling the effort, and thus be chargeable.
Additional photos (basic edit)
My packages include thoughtfully curated images, and I'm happy to provide extra photos with the same dedication to make your memories everlasting.
Same-day photo edit (basic edit)
As a passionate photographer, I believe in delivering the best possible results and request adequate time to carefully process and present your stunning images. However, it seems that many non-professional photographers have a wrong impression of how photography and post-production work.

Firstly, when a client books a photographer for a photo session, the booked duration doesn't include the photographer's timeslots after the shoot. The photographer reserves his rights to take up another shoot, discuss shoots with other clients, handle personal matters or simply take a good rest after the exhausting (mentally and physically) day.

Secondly, the client is not the photographer's only client. No client has the right to make the photographer neglect the post-production of other clients' photo albums.

Thirdly, post-production begins with photo culling, which means filtering and selecting good photos out of multiple clicks. A professional photographer usually takes a huge number of photos during every photo session and at times, he may use burst mode to increase the chance of nabbing certain moments. Therefore, there will be an excessive number of similar photos, which will require lots of time and energy to pick the best out of them.

Unlike what most non-photographers mistake, selecting just one photo out of a few hundred photos isn't a simple job. Choosing a bad photo due to lack of time or energy can cost the photographer's reputation, especially when such requests are usually due to the client wanting to present the photo(s) on social media, which will only elevate the damage to the photographer.

Nevertheless, should the client requires such a huge commitment from a passionate photographer who truly cares about the quality of work that he produces, the client has to pay extra for the special services. Of course, it's still subject to the professional photographer's availability.

In conclusion, should the client and photographer have different views on this, it's likely a mismatch. The client is encouraged to hire an unknown hobbyist photographer instead.
Expedited photo edit
Similar to same-day photo edits, demanding the photographer to produce the final photo album within a timeframe beyond his schedule is abusive. Should the client requires such services, of course, he can pay an extra fee but it's subject to the professional photographer's availability as well because the client is not the photographer's only client.

Unknowingly to non-professional photographers, it takes lots of energy and time to do post-processing. It's draining to the brain.

Exhausted eyes, body and mind can only cause bad judgements. Therefore, I usually go through the photos many times, over days or weeks, so that each time I can be in my top condition to make my best judgements, including adjusting the attributes of each photo. That's why I require a longer time to finish the photos.

All professional photographers want to deliver the final images soon so that they can take up more projects, but those with clear self-conscience will make sure the quality of images isn't being compromised.
Revision of photo edit (advanced edit)
Every photographer has his style and every professional photographer would have shown his work on his website. Therefore, should you want to hire a photographer, do make sure his style resonates with yours.

Before your photographer begins the post-production work, you have to highlight what you want and don't want to be edited. Otherwise, he will simply work as usual.

Should a client not specify the requirement properly, any revision of the advanced editing work will incur a fee.
Privacy of photos
I respect your privacy and adhere to professional ethics regarding photo usage. I offer options for confidentiality if you prefer to keep your moments private for a good reason, while still delivering my signature quality. However, since every project requires great effort and I've limited time, I may reject the project.

Most hardworking and passionate photographers will need new photos to update their website and social media for marketing purposes and show their potential clients the quality of their work.

Do note that it's a huge effort to craft every portfolio page and thus should you change your mind and require any changes on the page, additional cost will be incurred.
Surcharges
There are several common surcharges that photographers may add to their pricing for photography services. Some photographers may include most of them in their photography packages while others may leave them as additional/optional services to provide more competitive rates. The fee structure may vary depending on the photographer's business model and services.

Some photographers may strictly decline certain services.

Here are some examples:
Payment
Payment processing fees: If the client pays using a credit card or other payment method that charges the photographer a processing fee, the photographer may pass that fee along to the client. For example, PayPal charges a fee and this may affect clients from overseas.
Postponement fees: If the shoot needs to be postponed due to reasons beyond the photographer's control, such as the weather, the photographer may charge an additional fee to cover the costs (potential revenue) incurred by rescheduling.
Cancellation fees: If the client cancels the shoot after it has been booked or fails to show up for the shoot, the photographer may charge a cancellation fee to compensate for the lost time and potential revenue. Most photographers would simply forfeit the booking fee.
Tax and service fees: Depending on local tax laws and business regulations, the photographer may need to add tax and service fees to their pricing. In Singapore, there is GST for companies that exceed a certain amount of sales and thus may affect bigger photography companies.
Location
Permits and insurance fees: If the shoot requires specific permits or insurance coverage, such as liability insurance or drone permits, the photographer may charge an additional fee to cover those costs.
Venue access fees: If the shoot is taking place at a venue that requires the photographer to pay a fee for access, such as a museum or private property, the photographer may charge an additional fee to cover that cost. For example, there are entry fees to enter the two domes in Gardens by the Bay. In such cases, the clients will buy all the tickets upfront to make it less complicated.
Studio rental fees: If the shoot requires the use of a photography studio, the photographer may charge an additional fee to cover the cost of renting that space. If the studio belongs to the photographer, he may factor the cost of the rental inside the packages. If it's an exterior studio, the client would pay the external company directly.
Location scouting fees: If the shoot requires the photographer to find and secure the location, or to go down to make appropriate planning, the photographer may charge an additional fee to cover the cost of travelling and effort spent.
Travel fees: If the photographer needs to travel a significant distance to reach the location of the shoot, they may charge a travel fee to cover their expenses.
Pre-Production
Premium package fees: If the photographer offers different packages with varying levels of services and products, he may charge an additional fee for the premium packages. For example, some photographers work only with natural light while some may provide high-end photography services that include professional light photography on top of natural light photography.
Pre-production fees: If the shoot requires extensive planning, preparation or creative input from the photographer, the photographer may charge an additional fee to cover the cost of that pre-production work. It is why some photoshoot packages are pricier.
Administrative fees: If the shoot requires significant administrative work, such as coordinating schedules, arranging travel or managing large volumes of images, the photographer may charge an additional fee to cover the cost of that work.
Documentation fees: If the client requires any documentation from the photographer, the photographer may charge an additional fee to cover the cost of producing these documents, such as an official quotation and invoice. Many photographers include the fee inside their photography packages.
Equipment
Equipment rental fees: If the shoot requires specialised equipment that the photographer does not own, the photographer may charge an additional fee to cover the cost of renting that equipment.
Equipment maintenance fees: If the photographer needs to have their equipment serviced or repaired before or after the shoot, they may charge an additional fee to cover the cost of maintenance. This is mainly for special photoshoots such as at the beach or in the rain, which has a high chance of damaging the equipment.
Equipment insurance fees: If the shoot requires the use of expensive equipment, the photographer may charge an additional fee to cover the cost of insuring that equipment.
Materials and supplies fees: If the shoot requires the use of specialised materials or supplies, the photographer may charge an additional fee to cover the cost of those materials or supplies.
Props and set design fees: If the shoot requires specific props or set design elements, the photographer may charge an additional fee to cover the cost of acquiring or creating those items.
Audio-visual fees: If the shoot requires audio-visual equipment, such as microphones or sound systems, the photographer may charge an additional fee to cover renting or using that equipment.
Crews
Styling fees: If the shoot requires a stylist to select and coordinate wardrobe, hair and makeup, the photographer may charge an additional fee for that service.
Assistant fees: If the photographer needs an assistant to help with the shoot, they may charge an additional fee to cover the cost of the assistant's time and expenses.
Talent releases: If the shoot requires models or other talents, the photographer may charge an additional fee to cover the cost of obtaining talent releases.
Language translation fees: If the shoot requires a translator, the photographer may charge an additional fee to cover the cost of hiring a translator.
Production
Outside business hours: Some photographers may have a surcharge for beginning the shoot early in the morning or ending late at night, particularly if those hours fall outside of their normal business hours. This is because these hours may require the photographer to adjust their schedule and potentially incur additional costs, such as hiring an assistant or transportation costs for early morning shoots.
Set-up and breakdown fees: If the photographer needs to set up or break down a complex or large-scale shoot, they may charge an additional fee to cover the cost of that service.
On-site printing fees: If the shoot requires the photographer to print images on-site, the photographer will charge an additional fee to cover the cost of the printing equipment and supplies, including the extra manpower. Some clients may request this service for events.
On-site preview fees: If the client requests a preview of the images on location, the photographer may charge an additional fee to cover the cost of setting up and running that preview. This may include tethering, which will require extra equipment and setup, on top of the already tedious photography setup.
Meal expenses: If the shoot is expected to go on for several hours, the photographer may charge an additional fee for meal expenses. This is especially for pre-wedding and actual-day wedding photoshoots. Most of the time, the client will simply include a meal for the photographer.
Overtime fees: If the shoot runs longer than the agreed-upon time, the photographer may charge an additional fee for each hour or half-hour of overtime. Some photographers may have already included the extra fee inside the photography packages, especially for the actual day wedding banquet.
Post-Production
Rush fees: If the client requests that the photos be delivered faster than the normal turnaround time, the photographer may charge a rush fee to prioritise their work and complete it within the requested timeframe. In other words, if the client needs the photos earlier, an extra fee is required to block off the photographer's time right after the shoot so that the photographer can turn down other jobs and personal events. The photographer must also be compensated for the extra effort to do the post-production work right after the exhausting actual shoot. Do also note that even if the client requests for only one or two photos to be delivered earlier, the photographer still has to spend time going through the entire album to cull the photos, which is one of the most time-consuming parts of post-production.
Retouching fees: If the client requests extensive retouching or editing of the images, the photographer may charge an additional fee to cover the cost of that service.
Additional retouching fees: If the client requests additional retouching beyond what is included in the initial pricing, the photographer may charge an additional fee per image.
Special editing fees: If the shoot requires significant post-production work, such as compositing or special effects, the photographer may charge an additional fee to cover the cost of that tedious work.
Special resolution fees: By default, the photographer will provide the photos in his usual dimension, ratio and DPI. For example, if the images are intended to be used on social media, the photographer may charge an additional fee to cover the cost of optimising and delivering those images for social media platforms.
Proofing fees: This fee is typically assessed when the photographer provides the client with a selection of images to review and choose from and it covers the time and resources the photographer spends preparing and presenting the images for the client.

Proofing fees may include several different services, such as uploading and organising images in an online gallery, providing access to digital proofs or providing physical proof prints. The fee may also include the time and expertise required to review the images with the client and help them make their selections.
Delivery
Printing, postage, handling and delivery fees: If the photographer is providing prints or albums as part of their services, they may charge an additional fee for printing, packaging and delivering those products.
Image archiving and storage fees: If the client requests that the photographer store and archive the images for a certain period, the photographer may charge an additional fee for that service.
Copyright and license
Raw image fees: If the client requests the raw images from the shoot, the photographer may charge an additional fee for that service. Most professional photographers do not provide raw files.
Additional usage fees: If the client requests additional use of the images beyond what was agreed upon in the initial contract, the photographer may charge an additional fee to cover that usage.
Copyright transfer fees: If the client requests the transfer of copyright to the images, the photographer may charge an additional fee to cover the cost of that transfer.
It's important to discuss all potential fees and surcharges with the photographer and to read through any contracts or pricing documents carefully to ensure that there are no surprises. By being transparent and clear about pricing and fees, both the photographer and the client can establish a positive working relationship and achieve the desired results.
Breakdown of Cost for Photography Services
This session lists the detailed cost breakdown of photography services. If you are looking for photography services from professional photographers, it would be useful to read the entire page carefully to understand more about what exactly you are paying for.

When you engage a photographer's services, you are paying not just for the time spent on the actual shoot; there are many things that you should factor into the cost, duration and effort. Special moments can be captured and be kept forever but the equipment which captures them will wear out over time and they cost thousands of dollars. A photographer has to factor all these into his charges to slowly recuperate the cost of purchasing all the items. Last but not least, you are also paying for his artistic and creative value, which is the very reason you have approached him.

To sum it up, you are paying him for the equipment, skill, effort and time.
Start-up and maintenance

Photography equipment and accessories
These are things such as cameras, lenses, lens filters, screen protectors, memory cards, speedlites, reflectors, colour gels, tripod stands, speedlite stands, umbrellas, cables, batteries, battery chargers, camera bags... etc. The camera bodies and lenses cost thousands each. Every piece of equipment will be worn out or damaged over time. Every camera body has a lifespan in terms of shutter count, which means every click is actually taking away a portion of its life.
Computer hardware and software
These are things such as computers, external hard disks, editing software... etc. The photographer needs these to edit and back up your photographs. Better computers will help photographers to speed up their work so that they can deliver their photographs to you earlier.
Website and server
Owning a website is essential for businesses nowadays. There is a one-time cost for building up the website and then subsequently, maintenance cost for updates. Besides having to design the website, which can be outsourced at a cost, the photographer needs to produce the content, such as copywriting, including the service agreement. The domain name and web space (server) both require money. The webspace can also be used to store photographs for clients to retrieve.
Marketing
Marketing can be done both online and offline. It includes posting photographs on social media websites. Online marketing requires a gigantic amount of time and effort. Without doing these, you are likely unable to get to know the photographer and his portfolio.
Rental
Big photography companies may own an office or even a studio, which requires a rental fee. Depending on the scale of the photography company and the requirements of the shoot itself, there may be fees for the rental of offices or studios.
Electricity bills
Whether the working area for post-production work is inside an office or home-based, electricity bills will be incurred. It includes running the computer and recharging batteries for all the equipment (camera and lighting).

Communication and preparation

Understanding your full requirements
This can be more time-consuming than you think but it is one of the most important processes. The worst but unfortunately, quite common thing is when the client is unsure of what he wants. Without fully understanding the requirements, miscommunication will arise and the results may not be what the client wants no matter how beautiful the photographs are. Therefore, photographers may do causal chit-chat with you to find out more.
Consultation
You may have an idea but sometimes, it is not going to work or will likely produce less pleasing results. For example, you want to have your shoot in a beautiful garden near noon time, bad shadows will appear on your face inside the photographs. You may also be looking for a detailed skin touch-up for an event shoot, which is almost impossible for the gigantic number of photographs. The photographer will share his knowledge and experience to eliminate as many problems as possible. It requires both time and knowledge.
Suggestions and ideas
Based on the photographer's knowledge and experience, he is likely to be able to give you satisfactory suggestions and ideas. Some photographers are known for their creativity and their unique ideas are not something any money can buy - you probably cannot get the same idea from another photographer.
Physical or electronic paperwork (eg. quotation, invoice, contract)
This is a big hassle, especially for many freelance photographers because what they are interested in is doing photography and not administrative work. Every shoot is unique and thus requires time and effort to prepare the paperwork. There may be software available to speed these processes up but eventually will require additional costs. You may be charged extra if you were to require these, although many photographers have already factored them into the photography rates.

Actual photoshoot

Assistant(s)
Assistants are actually very much needed for every shoot. They will help to preserve energy for the photographers. They help to share the load while travelling and ensure that the photographer is free to move around during the actual shoot. Lastly, they need to secure the external lighting (umbrella and stand) from being blown down and damaged by the wind. They will help to speed up the shoot.
Transportation cost
If the distance is far or the location is not easily accessible, the cost may be higher. Photographers may drive or take a cab to avoid wearing themselves out before the actual shoot. If the shoot requires more equipment, it is inevitable that a cab is needed. Moreover, many events start at peak hours.
Travelling to and from the location
It takes time and effort to travel with very heavy and bulky equipment.
Time from arrival to the start of the shoot
Photographers usually arrive earlier for their shoots. Singapore is a high population-density city country. It is not surprising to face traffic jams on the roads or train breakdowns. Therefore, photographers will usually keep a buffered time for travelling. Besides, some venues may not be well located even with the use of GPS and thus may need more time to find. Eventually, there are many chances that the photographers will reach much earlier.
Time taken for the actual shoot
This is pretty straightforward although most clients mistake this as the "only thing" they are paying for and thus they will assume photography should be much cheaper.
Creativity value and skill of the photographer
This is the reason for you to engage the photographer after all. Trusting in his value and skill is crucial for him to find creative ways to take photos, including the angles and settings he thinks are best for every photograph.
Labour
The most basic camera equipment for an event shoot like Canon 6D (lightest full-frame camera), Canon 24-70mm F2.8L II (sharpest and most versatile lens), Canon 600 EX-RT (powerful and user-friendly flash) together with other flash diffusers and lens filter weighs around 2kg in total. Imagine yourself holding them for hours. This is also the reason why some photographers injure their hands. Professional photographers are likely to carry extra gear and accessories with them for emergency purposes. Everything will easily weigh over 10kg in total. For portrait and other shoots that require lighting setup, the total weight of the equipment can go beyond 20kg.
Effort
Photographers snap photographs at their own time and rate. Some experienced photographers may only aim for the important moments while some will enthusiastically go for every moment (documentary style). If you need someone like the latter, you may need to compensate him more for his effort; that is the reason why some experienced photographers are charging lower rates.

Post-Production

Backing up raw photographs
The first thing a professional photographer does is to back up the raw photographs immediately. No matter how unlikely it is for the memory card and computer to be damaged or corrupted somehow by themselves, professional photographers never want to take the chance. Therefore, he will rather spend the time and effort to do the transferring of raw photographs to the computer and external hard disk. Some "hardcore" photographers will even transfer them to two external hard disks.
Post-production
Post-production (or post-processing) is the process that will take much, a much longer time than the actual shoot. It involves filtering of the photographs to remove unglamorous and similar ones, which is not as simple as you think. Basic editing will require adjusting of the brightness, colour and cropping to fit the frame better. It will also require taking breaks during the process in order to produce better work. If advanced editing is needed (such as to remove flaws on the skin), it may take a few hours for each photograph.
Detailed post-production
To speed up the process, a photographer can choose to dish away unflattering photographs immediately. However, sometimes he may be able to add some magical touch to some of the "rejected photos", for example, by cropping or rotating them. The efficiency of editing would drop after going through a number of photos and thus some very hardworking photographers would go through the entire album a few times over a few days' time. If a photographer were to spend more time and effort, he will definitely need to quote a higher rate, while a photographer who is less detailed can simply quote you a much lower rate.

Others

Peak periods
There are periods of the year when there are higher demands for photographers. Photographers may therefore quote higher prices in order to better sustain their services.
Early or late shoot
If you need the photographer to wake up early or go to bed late, you probably have to increase your budget a little in order to compensate for the health hassle, effort and extra transportation fee, e.g. midnight surcharge for cabs.
Privacy of photographs
Every single photoshoot is important to a photographer for him to build up his portfolio or even enter competitions. These will attract future clients. If you prefer to keep your photographs private, you will have to pay more.
Rush work / Express delivery of photographs
Photographers may have a very inconsistent number of projects. There may be more job offers for a month and fewer jobs for the next month. Since every album will require a lot of time to work on, promising clients earlier delivery of photographs means the photographer has to reject other jobs in this period and thus the client has to pay more compensation for this.
Having the breakdown cost for photography services listed above, it is, unfortunately, not easy for most photographers to factor all of them into their actual photography fees - the prices will be enormous and thus unaffordable for ordinary people.
Interesting read:
This photograph is not free - it cost the photographer $6,612 to take it.
Set your Budget - Your Needs and Wants
Price is a concern for most people and there is nothing wrong with budgeting. However, what you pay for is what you get, and if you are serious about getting high-quality work, the price cannot be the main priority. The value of a photoshoot should not be judged by what a bargain you got it for, but instead should be measured by the overall experience and the calibre of the photographs.

Before you set a budget for the photography services that you are seeking, you should be asking yourself these questions:
Do you need very good quality photographs or do you just want some photographs to be taken?
A good photographer can produce good work with good equipment, effort and skill, and all these come at a cost. I have come across a few clients whose intention is only about getting photographs taken regardless of the quality, and if I have known earlier, I would have tried to advise them to approach new photographers instead of spending the extra dollars to engage my services. There is absolutely nothing wrong if you do not need top-quality photographs for certain projects since a lot of organisations and individuals in Singapore are also talking about budgeting.

If price is the main concern, there are many budget "photographers" in the market who are willing to take up the shoot at extremely low prices. If the quality of photographs isn't an issue, a phone camera can do the job as well.

I personally do not pay for what I do not need as well. Of course, I'm facing problems in that some clients do not really know what they want and also, it may sound rude and arrogant no matter how hard I try to sincerely advise them to seek other photographers. I'm not proud, I need the money and I love taking up more projects because I'm crazy about photography; however, I'm not a salesman and I always put clients' situations before these, especially people who have approached me.
Do you need a trustworthy photographer who will turn up on time and not back out suddenly?
Some people do seek help from their friends and there are a few incidents that their friends suddenly cannot turn up and they approach me right before the commencement of their events. Whereas for photographers who accept shoots at low rates, there is a higher possibility of them changing their minds and turning down the shoots when they manage to get better deals on the same timeslots or if they feel really lazy.
If you were a photographer, will you do your best when you are being underpaid?
Some photographers, especially the new ones and hobbyists, will accept very low rates in order to get projects and build portfolios. Some experienced photographers may also lower their rates a lot in order to stay very competitive because they need money badly. However, given that the market rate is $150 per hour, do you think the photographer will give in his best if he is being paid less than $100 per hour?
Real-Life Stories of Low Budget Photography Jobs
Low Rate, Old Equipment
A full-time photographer friend once cheekily shared that a client quoted him a low photography rate and he accepted the job, except that he used his old cropped body DSLR instead of his newer full-frame DSLR to cover the event.

My Observation: His client likely wasn't looking for a fantastic set of photographs and a cropped body DSLR could produce good work as well.
Low Rate, No Editing
One of my first official event photography projects was to cover a community event organised by a big government sector. It was a budget job, which I took up for the experience and at the request of my friend. The main photographer kindly told me not to spend time doing any post-production work (not even basic editing) and that I had to convert the images to low-resolution JPG, in order to speed up the transfer and also not take up too much disk space. To my understanding, the clients wanted to receive the photographs fast and they probably didn't mind the quality of work as long as it was not terrible.

My Observation: The clients conduct a massive number of events monthly and they simply need photographs to be taken.
Low Rate, Low Effort
A friend had previously hired a photographer who was way more experienced than me, as I wasn't available on the day of the event. He returned to me for his subsequent events. In order to help me with my photography, he kindly did a review with me by comparing the previous photographer and me.

His conclusion was that (1) the previous photographer's rate was much lower, (2) my photographs were obviously much livelier; however, (3) most businessmen would only need photographs to be taken and they didn't need art.

My Observation: Many full-time photographers are playing price war in order to secure more jobs and make a living. To compensate for the lack of monetary compensation, the photographers may have to keep their effort to the minimum, so that they can afford to take up more jobs.
FAQs
About Photographers' Rates
Finding a photographer is like shopping for a piece of painting. If you appreciate art, you are likely to pay a good price for good work; if you simply need a painting to be hung on the empty wall, you are likely to grab the cheapest deal possible. Unfortunately, most people cannot appreciate art work and it is not their fault for having different interest.


- Skai



You may be interested in:
- Actual day wedding photography gone wrong
- Disadvantages of being a freelance photographer
- How to judge a photographer
- Why can't professional photographers take up cheap jobs