Bikini / Swimwear Photographer in SG
Quick Navigation:
Bikini/ Swimwear Photo Gallery
Photo Galleries:
🔍6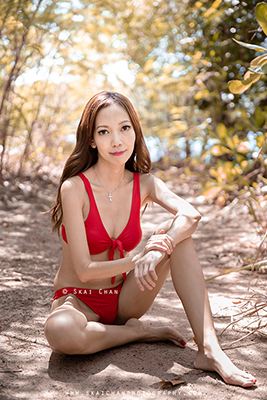 1. Isabelle
@ Palawan Beach (Sentosa)
🔍6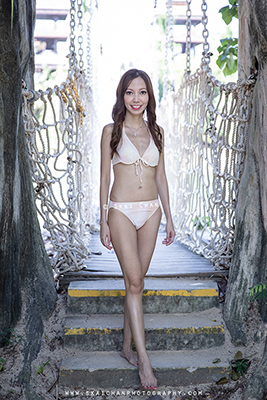 2. Isabelle
@ Palawan Beach (Sentosa)
🔍4

3. Cheryl Alicia Chua
@ Photography studio @ Tanjong Pagar
🔍2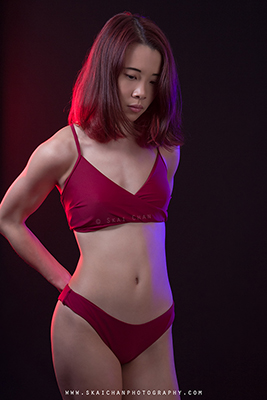 4. Cheryl Alicia Chua
@ Photography studio @ Tanjong Pagar
🔍6

5. Cheryl Alicia Chua
@ Photography studio @ Tanjong Pagar
🔍8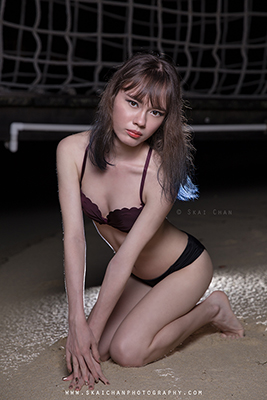 6. Katherine Whiteway (Nekotsurin)
@ Palawan beach (Sentosa)
🔍8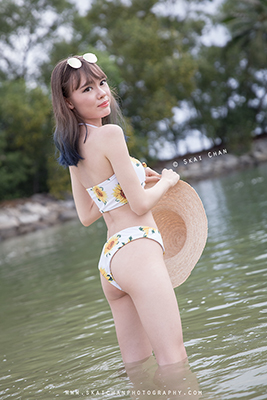 7. Katherine Whiteway (Nekotsurin)
@ Palawan beach (Sentosa)
🔍20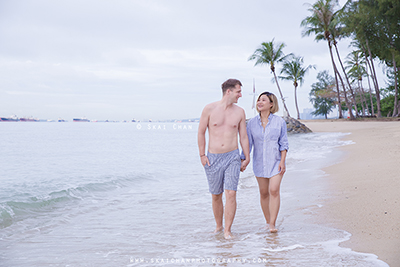 8. Alexander Stiegler & Esther Pai
@ East Coast Park (ECP)
🔍11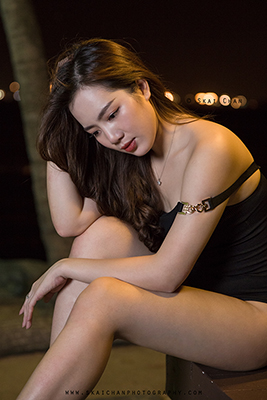 9. Rosy Mai Xuan
@ Palawan Beach, Sentosa
🔍14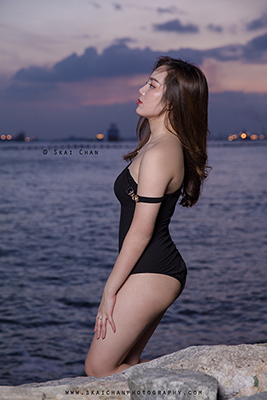 10. Rosy Mai Xuan
@ Palawan Beach, Sentosa
🔍10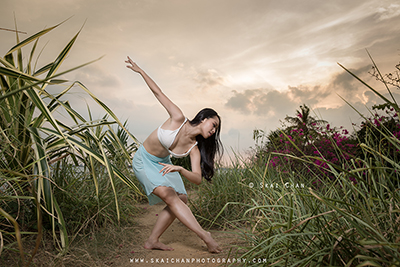 11. Jasmine Lim
@ Palawan Beach, Sentosa
🔍6

12. Regina Umali
@ Swimming pool, Palm Isle
🔍4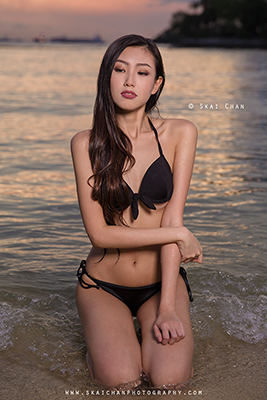 13. Ng Shinyi
@ Palawan Beach, Sentosa
🔍4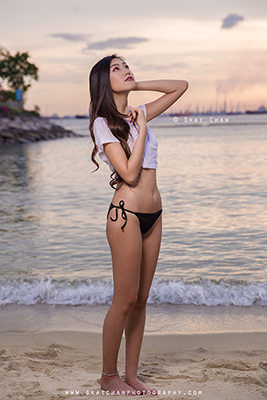 14. Ng Shinyi
@ Palawan Beach, Sentosa
🔍14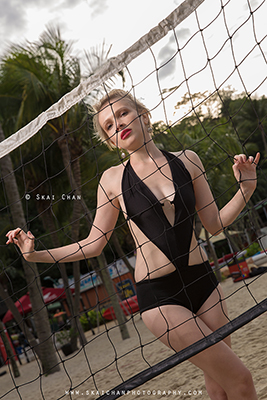 15. Peggy
@ Siloso Beach, Sentosa
🔍8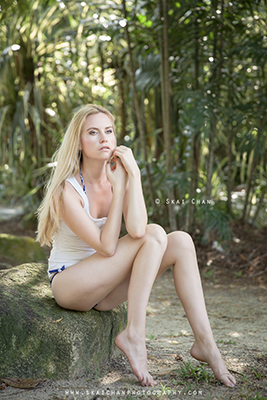 16. Martina Novotna
@ Tanjong Beach, Sentosa
🔍12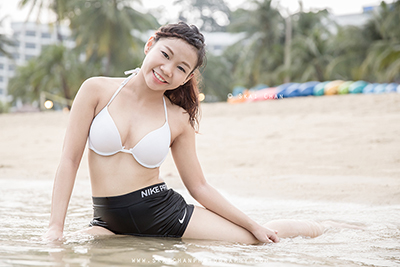 17. Beverley Angkangon
@ Siloso Beach, Sentosa
🔍3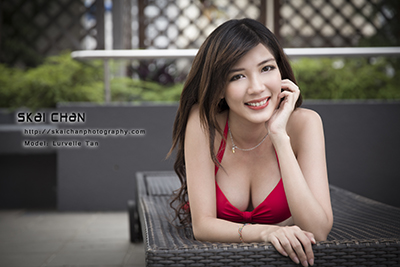 18. Lovelle Cengiya
@ Novotel Singapore Clarke Quay
🔍7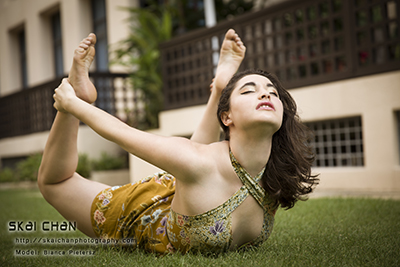 19. Bianca Pietersz
@ Tanglin View
🔍18

20. Esther Choey
@ Swimming pool, Kovan Melody
🔍15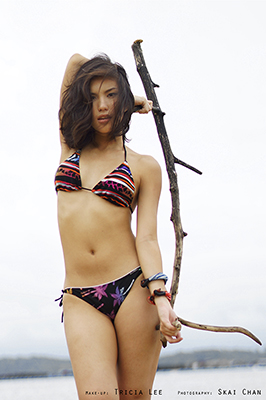 21. Jade Anastasia Fox Lee
@ Pasir Ris Park
Photo Galleries:
Bikini / Swimwear Photography Prices & Packages
Basic 1
Basic 2
$350 $320
Up to 40 photos with basic enhancement
Up to 2 hours
🌞 Natural & ambient light
Basic 3
Pro 1
Pro 2
Pro 3
High-End 1
High-End 2
High-End 3
Studio Shoot
1) My studio, 2) External studio (that you've booked) or 3) Makeshift studio @ your location
View my studio page for more information.
All booked duration includes changing and adjusting of equipment, wardrobe, makeup, hairstyle, and travelling (if applicable) during the photoshoot.
All photos will be returned in high resolution JPG format.
Please read 1) Checklist for hiring a photographer, 2) FAQ & 3) Service Agreement before making enquiries.
The prices are quoted to compensate for the amount of effort and time I've to spend, and wear and tear of equipment, in order for me to continue with my photography services. Thus, I'm happy to work on any package.
Ideas and advice will only be given to serious clients after a booking fee is being placed.
Add-Ons (optional)
Professional hairstyling & makeup: 1 look at $150 for ladies; $120 for men. There's a surcharge of $50 for any session that starts before 6am. Please enquire for final prices. I don't take any commission from the HMUAs to ensure that they provide the best services to you at their best rates.
Additional photos with advanced enhancement (skin retouching) at $40/photo; discount of $10/photo if any HMUA under my list of HMUAs (hair and makeup artists) is hired.
$100 for privacy of the photos (photographer will not put them up on portfolio & social media).
Express delivery of photos: check rates & availability with the photographer when seeking quotation.
✆ Contact me for customized package for your need.
Different Types of Bikini/ Swimwear
There are many types of swimwear and some people use different names for them. The most commonly worn swimwear in Singapore are bikini and one-piece swimsuit.

Swimwear is usually deem as sexy as it helps to show off the bodies of girls due to exposing of skin or the body shape, with the aid of the elasticity of the material.

Different kinds of swimwear may suit different types of bodies and also portray different moods. For a swimwear photoshoot, the outfit can be paired with other clothes to create different styles and to make the model look more flattering.
Swimwear may include:
Bandeaukini
Bikini
Burkini
Legsuit
Microkini
Monokini
One piece swimsuit
Ruffle swimsuit
Skirtini
Sling bikini
String bikini
Swim dress
Tankini set
Three-piece swimsuit
Top-bottom set
Trikini
Do update me if there's anything to add to the swimwear list above!
Why Do Girls Do Bikini/ Swimwear Photoshoot?
Love for bikini
Some girls absolutely adore bikinis (or other swimwear). There's nothing wrong since there are girls who love collecting lingerie and guys who have a huge collection of swimming truck and briefs. These bikini lovers may therefore want to put on their beloved bikinis and have a photoshoot. Of course, some of these ladies may have multiple reasons, which include the following.
Art
Bikini is also a form of fashion, which I hope everyone would recognise it as a form of art. Whenever possible, depending on the model's wardrobe, I usually try to include clothes with the bikini set to make it more fashionable; I like showing more varieties of outfits as well. Bikini fashion can be done very elegantly and stylish as well. Bikini photoshoot is a form of art for people who appreciate it.
Exposure in social media
Similar to other sexy kinds of photography, bikini photographs do generate more exposure than most other genres of pictures. Therefore, bikini work would attract more reactions in social media, which is why many girls would take photographs in bikini to gain more followers and reactions in their social media accounts. If you go through the Instagram accounts of popular female Instagrammers, you can easily find pictures of them in their bikinis.
Boost confidence
Doing a swimwear or bikini photoshoot would help to increase the confidence of the girl. As I mostly work with non-professional models, I do appreciate the growth in their confidence during the photoshoots and also after they have received and seen the final photographs. They eventually understand that they are better than what they think they are.
Freelance modelling
One main reason why freelance models do bikini portrait photoshoots is due to the high demand. Hobbyist photographers, including mobile phone photographers, do pay them for doing bikini photoshoots. They would need professional bikini photographs in their portfolio in order to attract more potential and decent clients. Everyone judges the models through their modelling portfolio and black sheep would target models who seem to have less experience.
Places to do Bikini/ Swimwear Photoshoot
I've done swimwear photoshoots at beaches, swimming pools, photography studio and even grass area.
Beach
The most commonly used place for doing a swimwear/ bikini photoshoot is none other than the beach. As most beaches in Singapore are public places, it's easy to find a suitable venue.

However, do note that beach patrols in Sentosa may stop people from going into the water after certain hours when there's no lifeguard on duty at Siloso, Palawan and Tanjong Beach. Nevertheless, it's challenging to do night outdoor photography, especially at dim places, unless you're working with professional light.

Certain parts of the Siloso beach may also be privatized, such that only the hotel's guests can access; there's no clear signboard and you may not know it until the security guard comes over to check if you're a guest.

Beach photography can be a nightmare for professional photographers because of the sand and water. Equipment can get damaged easily and the clean-up after the photoshoot is very massive.
Swimming pool
Swimming pool is another top choice for doing bikini photoshoot. That's where swimwear and bikini are supposed to be worn at.

However, there may be issue with permit at some places if you're doing a professional photoshoot. I've done bikini photoshoot at the swimming pool at condominiums and hotels, and I always try not keep the photoshoot simple. I've set up a small softbox at a condominium and the security guards didn't seem to want to mess with me.

However, I had tried to do a professional corporate photoshoot at a condominium and the security guards stopped us before we had even started, citing that residents were uncomfortable with people taking photographs.
Photography studio
One good thing about doing a bikini photoshoot in a photography studio is having privacy, given that the studio's owner doesn't install CCTV inside in the name of monitoring the equipment. Another thing that most girls enjoy is the comfort, unless having to deal with the sand and water.

Having a plain backdrop as background does help to keep the focus on the model. On the other hand, it may not be as interesting as an outdoor photoshoot. The final decision of using a photography studio or not should depend on the goal of the photoshoot.
Hotel room
This is my least favourite and I would avoid it, unless, given no better choice. Girls usually wear bikini at the beach or swimming pool and thus a girl wearing a bikini inside a hotel room doesn't register well in the mind of many people. Perhaps, lingerie would be a better choice.
Others
Sky is the limit. You can actually do a swimwear/ bikini photoshoot at anywhere. Be creative!
Bikini Photoshoot is Underrated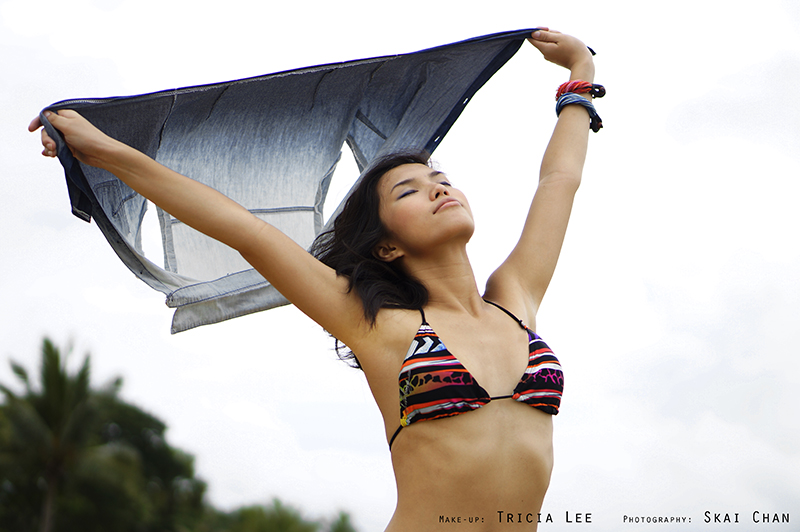 Unfortunately, bikini photoshoot is often being underrated. I have come across many people who seem to have very negative impression of bikini photoshoot. I'm not surprised since Asians, in general, are more conservative. I'm located in Singapore, so what's new?

I'm slightly luckier than many other photographers for there are people who would approach me for photoshoot every now and then. I would usually ask if there's any restriction, so that I can try to come out with more creative theme or something that's more artsy. There are many cases when female model-wannabes would then list implied nude, lingerie and bikini. Opting out implied nude and lingerie shoot is understandable and absolutely normal, but bikini photoshoot shouldn't be branded and categorized with them.

Does doing a bikini photoshoot mean the model is loose or immoral, and does doing it mean the photographer is a pervert?

The contestants in most of the beauty pageants like Miss Singapore (Examples: Earth, World and Universe) have to do bikini photoshoots and even walk on the stage in bikini. Do you doubt their chastity or moral?

The most interesting fact is that many girls do post a lot of bikini photographs of themselves, including selfie in suggestive angles, in their social media accounts and yet they seem to be very biased against doing a professional bikini photoshoot that's much more tasteful.

Isn't posting of bikini photographs in lousy quality (hair, makeup, poses, angles, lighting, resolution...etc) worse than posting of bikini photographs that are being done professionally?
The Reasons Behind the Negativity towards Bikini Photography
There are, of course, various reasons that may lead to the negative impression towards bikini photoshoot.
Asians are generally more conservative
As mentioned before, Asians are more conservative, and I emphasize "in general". To them, less clothes simply means sluttier. There are actually many Asians who are extremely open-minded and they can take things to higher levels that even an experienced photographer like me cannot appreciate. I do have received weird requests that I have to turn down even though they are good business opportunities.

I have encountered various open-minded and decent girls who seem to be able to appreciate art, but they are worried about the views of the society.

I guess people are slowly trying to open out their view in arts and time will help.
Dangers
There are always dangers in doing photoshoots, especially the more sensual genres. However, the fact is that doing everything will definitely pose some dangers, including going out with a guy you deem is decent.

If a girl is doing a bikini photoshoot in Singapore, she will probably be doing outdoor bikini shoot at a beach or swimming pool. Whereas in an over-populated country like Singapore, it's weird if there's no passer-by during day time, and thus any ill-minded "photographer" should be smart enough to not try anything funny.

Of course, doing a bikini photoshoot in a private and enclosed place like hotel room will definitely be more dangerous. Nevertheless, as long as the girl isn't feeling the itch for extra cash or between her legs, no one can force her to do anything.

After all, every girl should learn to judge the photographer before agreeing to do any shoot with him.
Sleazy and amateurish photographs
The poor quality, especially distastefulness, of the commonly seen bikini photoshoot photographs online have also given the very bad impression. Most of the bikini photographs I have seen online in social media are selfies or taken by amateur or sleazy photographers.

There are many professional photographers around but the number of "photographers" with DSLR is much larger. Somehow, the latter usually have the ability to charm young girls by monetary or words to do bikini photoshoots and thus the exposure of such quality of photographs is much higher.

Bikini photographs usually go viral easier than other kind of photographs, and thus more audience are reached and they will compliment on the hot models regardless of the quality of work. Therefore, every girl should learn how to judge quality of photographers in order to figure out which photographer to work with and not simply based on the reactions of the social media posts.
Objectifying of bikini models
There are some guys who would objectify girls in bikini as they tend to use their second heads to think. Some people also make use of these models to make profit.

Organising of paid group bikini shoot is common but some people's execution may make it seem sleazy, or perhaps, the reputation of the organiser may already be in doubt since long ago.

Interesting articles from Mothership site:
- SGInstaBabes launches Patreon page to solicit money to access its girls & women
- Xiaxue calls out SgInstaBabes founder for exploiting teenage girls, innocent geoduck involved

Objectifying of bikini models is something we cannot avoid; however, the impact can be reduced by doing proper bikini shoots instead. This means, again, to choose the right photographer to work with.
Professional Bikini/ Swimwear Photographer
I'm one of the luckiest photographers in Singapore because my good friend, Tricia Lee, is a very experienced commercial hair and makeup artist, although she has kind of retired in order to take very good care of her three children and sick mum. My art sense has been largely affected by her since the beginning of my portrait photography journey.

I focus a lot on the lighting, so that the photographs would look professional. I would advise the models on the kinds of mood that they should portray, so as to achieve their goals.

My fashion sense for bikini shoot often involves the combination of some clothes over the bikini set. I like to keep my photoshoot tasteful. It is a form of art - not the selling sex kind of work.

One of my goals in doing photography is to educate the public. I hope people will learn to appreciate good photography, including those belonging to the sexier genres, such as bikini shoot. I try to lead by example to prove to everyone that bikini photoshoots can be done stylishly. Of course, I'm sure there are many better photographers out there and you can also take their work as references.

There are actually many planning and consideration involved in doing a bikini shoot. Below are some of the bikini shoots I have done before. The description and limitation are based on the time of the shoots.
FAQ
What do you like about doing bikini shoot?
Much fewer "models" do bikini shoot compared to Garden shoot and thus it's more unique. I like the trust as well. Furthermore, being able to produce tasteful work is an achievement. Eventually, it helps to increase reactions in social media.
What do you dislike about doing bikini shoot?
It's usually done at the beach, apart from swimming pool or even studio, and thus the fine sand can give problems to my equipment to shorten their lifespan. Moreover, the more skin the model reveals, the more editing work is needed.
What's the difference between your bikini shoots and other photographers'?
You have probably seen many bikini photographs in social media and it's good if you can do a side by side comparison of all the work. Of course, every photographer has different styles and it's up to the viewer's personal taste to judge. Observe my lighting, selection of outfit, photograph's composition and the model's expression and poses. I keep my work tasteful no matter how little the model wears.
Can I do a bikini shoot if I don't have big breasts?
Yes, doing a bikini shoot isn't about showing breasts, although it can be one of the reasons. If you have looked at my portfolio, most of the models are just average girls. Don't they all look good?

There are all sorts of people in this world with different preferences and levels of maturity. Of course, there will definitely be viewers who will comment based on the size of the breasts and if the comments of this group of people do matter to you, you probably should think thrice before doing a bikini shoot.
Can I do a bikini shoot if I don't have a good figure?
Yes, we can play with angle, poses, outfit, props and lighting. Of course, there may a limitation to the quality of results but you will definitely get something much more flattering eventually if you were to work with me.
I'm not young anymore. Can I still do a bikini shoot?
Yes, everyone has different purposes for doing a bikini shoot and it isn't solely for guys to admire young bodies. If you think it might make you a more confident person or you simply want to keep a good memory of yourself, why not do it?
What kind of bikini shoot suits me most?
It depends on individuals. I don't usually work with professional models and thus you can see that my shoots lean more towards lifestyle. If you don't have experience, you may not be able to do poses like professional models, and thus lifestyle is suitable. I will try to be as creative as possible. Eventually, I've to talk to you and see your pictures before I can give any suggestion.
Conclusion
Similar to other sexy photoshoot genres, every girl should ensure the quality of their bikini photographs is good. This is to avoid viewers from forming negative assumptions and wild imagination.

It really depends on individual photographers to produce the quality and tastefulness of photographs, regardless of the type of outfits. A photographer can turn a lingerie shoot stylish while another photographer can turn a t-shirt shoot into porn. There are also many kinds of clothes that may show more skin than bikini.

Therefore, everyone, especially models and aspiring models, should stop labelling bikini shoots and the models who do it with professional photographers.

If you wish to own some professional bikini photographs of yourself, do contact me for discussion.