Lingerie Photoshoot with Ko




This was the second set of the shoot with Diko. I went for an edgy kind of feel that suited her very well.

I replaced the original white backdrop with this black one and cut down on the lighting to give a more high contrast and mysterious feel.

Due to space limitation, there were some poses that we couldn't try on. Eventually, we were more than satisfied with the results.

After having a late lunch with her, it took me more than two hours to dismantle everything and put back the furniture.
Featuring ↬
Ko
Hairstylist ↬
Jaspinder Kaur Gill
Makeup Artist (MUA) ↬
Jaspinder Kaur Gill
Wardrobe ↬
Skai Chan
Camera ↬
Canon 6D
Lens ↬
Canon 24-70mm F2.8L II
Lighting ↬
Godox AD600BM, Cononmark B4, Yongnuo 560 III
Place ↬
Photography studio (Tanjong Pagar)
Date ↬
04 February, 2020
Photo Editing type ↬
Advanced
Disclaimer for write-up
Other Boudoir / Intimate Photoshoot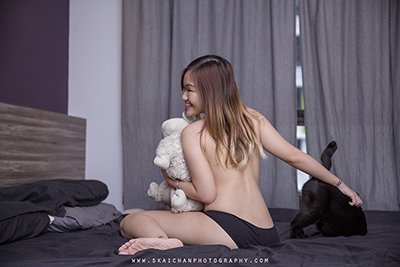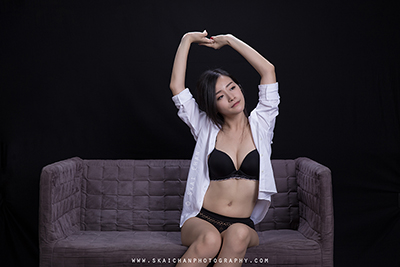 More
Boudoir / Intimate
albums Portrait photography > All albums > All Boudoir / Intimate albums
Page last modified on Thu, 26 August 2021