ROM/ Solemnization Wedding Photographer in Singapore
Quick Navigation:
Rates & Packages for ROM photography
ROM
Up to 1 Hour: $280
Up to 2 Hours: $380 $450
Additional Hour: $150/block hr
🌞 Natural light photography
⚡ Use of on-camera speedlite when necessary
Pace of shoot: Slow
Deliveries
Basic Edit (exposure & colour correction)
Digital copies (high resolution JPG)
Up to 40 photos /hr
Photos selected by Photographer
Special Requests/ Add-Ons
Get back remaining good photos:
+$50/hr booked (subject to availability)
Same-day photo edit:
+$50/photo (subject to availability)
Expedited photo edit (3 days after shoot):
+$50/hr booked (subject to availability)
Privacy of photos: +$50/hr booked
Advanced edit (skin retouching) for photos: +$50/photo
Wedding Hairstyling & Makeup
$250 /Female
$120 /Male
1x Hair & Makeup Artist (HMUA)
Up to 1.5 hour
1 Look (Hairstyling & Makeup)


Follow through the photoshoot: +$60/hr
(subject to availability)
Details: Hair & Makeup Artist (HMUA)
NOTE
⏳

All booked duration

Includes changing of equipment, wardrobe, makeup, hairstyle, and travelling (if applicable) during the shoot.
📰

Please read

(1) Checklist for hiring a photographer, (2) FAQ and (3) Service Agreement before making enquiries.
💡

Ideas and advice

Will only be given to serious clients after a booking fee is being placed.


Gallery: Solemnization at ROM
Solemnization photography for Sing Dai & Amelia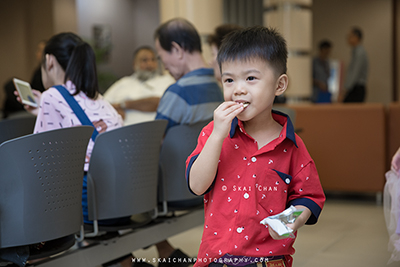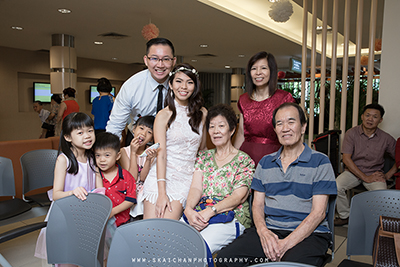 ROM Procedure on Solemnization Day
The system of Registry of Marriages (ROM) is impressive. If you've registered properly with them, you simply need to turn up slightly earlier before the booked time. So far, the arranged time for the solemnization that I've attended is almost on the dot.

What you need to do is to bring along both your IC to scan at the machine outside the solemnization rooms and you will be registered to enter the solemnization room.

There are LCD screens outside the rooms to display your name and your room number. Therefore, do keep a look out after you have scanned your IC.

After entering the solemnization room, a friendly solemniser would be greeting you at a big table where he/she would sit at. You and your two witnesses will be joining the solemniser, with your back facing the rest of the guests. The solemniser will check the four ICs before beginning the solemnisation. The process involves vows, a kiss and the signing of signatures by you and your two witnesses. The solemniser would then open the doors on the opposite side where you've entered from.

From my past experiences, the entire solemnization usually takes around 12 minutes. You can simply add an extra five minutes just in case there's any delay during the solemnization, but I guess it doesn't matter much.
Important Things to Take Note on Solemnization Day
If you happen to scan your IC earlier than the stated time, you might be called to go into the room to do your solemnization earlier. Therefore, make sure your important guests have already arrived before you register for your ROM.
Remind your two witnesses to bring their IC or passport for verification!
Challenges in Photography at ROM

Above: Photography by Skai Chan



Above: Photography by the model's friend
The ceiling lights inside the ROM, which act as the main ambient light, have a warm colour temperature. In other words, the light is both orangish and yellowish colour. Somehow, the colour doesn't flatter faces.

The ambient light doesn't only have problems with its colour, it's rather dim as well. Therefore, it would pose challenges for many cameras. The photographs may end up looking "noisy" (grainy).

There're a few "compulsory" iconic places to take photographs at the ROM. Unfortunately, most of the time, it would be a backlighting situation. That means the background (sky) would be bright, which would take away the attention of the viewers in the pictures. In the worst-case scenario, the backlight would reduce the sharpness of the pictures.

Other couples and families would like to take photographs at the iconic places to show "we were here". Therefore, it's polite and considerate of everyone to quickly snap their photographs and make way for the others.
Why Hire a Professional Photographer for Your ROM
Good looking photographs
It's very challenging for non-photographers to capture even average-quality photographs at ROM where lighting isn't very ideal. The colour, exposure (brightness) and clarity do define the quality of photographs.
Full group photographs
Every guest deserves to be inside the full group photographs. If you request one of your guests to be the photographer, he/she will end up not appearing in more than a handful of the photographs.
Quick and easy
A professional photographer will help you to speed up the group photo-taking processes, which you may not have the luxury of time.
Natural candid shots to document the memory
Candid shots during the entire ROM event will document the day as a story and create a good memory for everyone, especially you. A professional photographer will be able to do that for you.
The ROM Photographer
I'm a freelance photographer who's fortunate to be hired by couples who trust me to photograph them on their once-in-a-lifetime happy moments. My job is to document the entire ROM events and also help them to take quick and professional group photographs.

Although I'm a photographer who seeks to take photographs at different locations to create unique work, the repeated experience of doing ROM photography at the Registry of Marriages (ROM) does help me to gain a clear understanding of the situation. Thus, I understand the difficulty of doing photography at the ROM and can create the best photographs possible.
FAQs
Do you also do ROM photography at a private venue instead of the ROM centre?
Yes, some clients do host their ceremony at their houses, hotels, restaurants, parks... etc. I prefer doing ROM shoot at different at other venues that are likely to be more interesting. Having to do interesting more shoots helps to keep my passion going.
I love your portrait work. Can we do a couple shoot before or after our ROM?
Thank you! I will be happy to create more memorable pictures for you.

However, do take note that I do two different types of portrait - high-end and casual. They are different in terms of the effect, photography equipment required, and photographer's fee. Contact me so that I can understand how to produce the kind of pictures you are looking towards.
You may be interested in:
- Wedding/ marriage proposal photographer in Singapore
- Pre-wedding/ bridal portrait photographer in Singapore
- Actual day AD wedding photographer in Singapore
- Events & party photographer in Singapore