School Girl Themed Glamour Photoshoot with Meron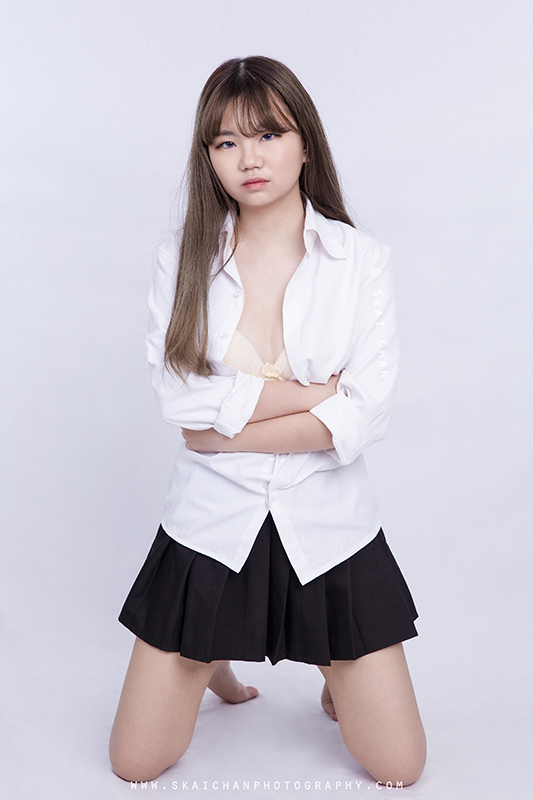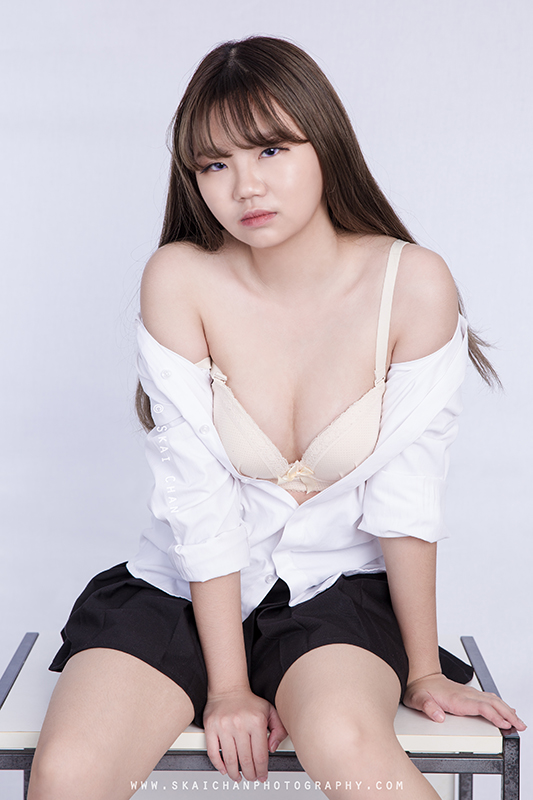 The concept of this photoshoot was to portray a sexy rebellious school girl. Prior to the shoot, we had long discussions and Meron impressed me with her commitment. As Meron's usual style was much towards the conservative side, I tried to explain the concept of the shoot to her many times and, each time, she reassured me that she was very comfortable with it.

Although it was a sexy concept, I wanted to give it a clean look. Therefore, I did a simple four-light setup to keep it a high key shoot with no dramatic shadows. At the same time, I tried not to blow out the white backdrop with excessive light.

I was amazed with Meron's performance. She made the effort to do some researches before the shoot in order to execute her role properly. Her expression was on point and she managed to pose stylishly despite showing skin. She was also open to ideas.

The biggest challenge on my part was to execute the shoot to keep it sexy yet tasteful. Halfway into the shoot, I noticed that the special contact lenses that Meron had put on had made her eyes look smaller. Thus, she had to adjust it.

We were delighted with the end products.
Featuring ↬
Meron
Hairstylist ↬
Meron
Makeup Artist (MUA) ↬
Meron
Wardrobe ↬
Meron
Props ↬
Skai Chan
Camera ↬
Canon 6D
Lens ↬
Canon 24-70mm F2.8L II
Lighting ↬
Godox AD600BM, Cononmark B4, Yongnuo 560 III, Yongnuo 560 IV
Place ↬
Photography studio (Tanjong Pagar)
Date ↬
11 September, 2020
Photo Editing type ↬
Advanced
Disclaimer for write-up
Other Themed Photoshoot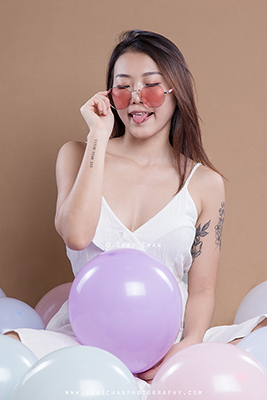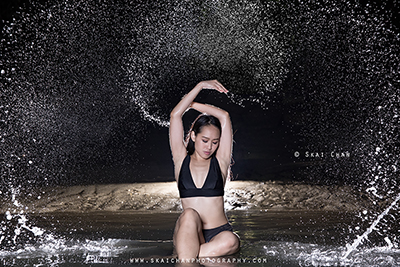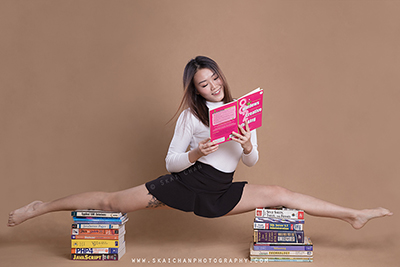 More
Themed
albums Portrait photography > All albums > All Themed albums
Page last modified on Thu, 26 August 2021