Masculine Themed Edgy Photoshoot with Ko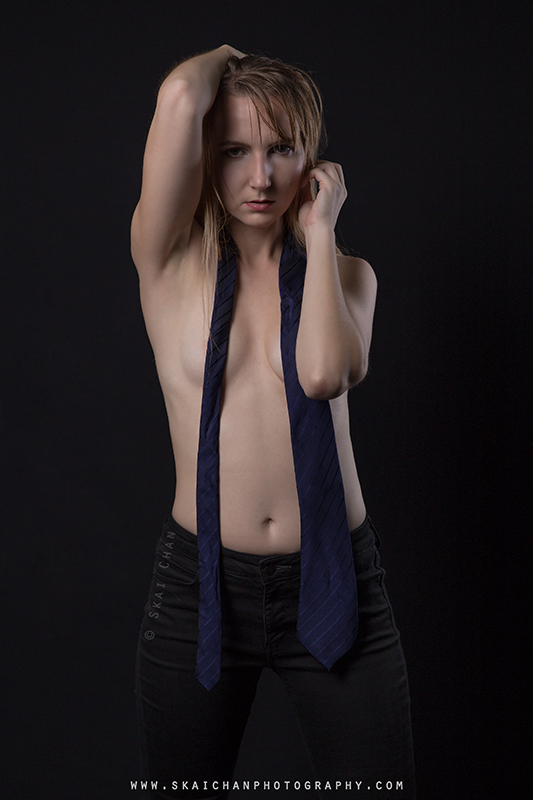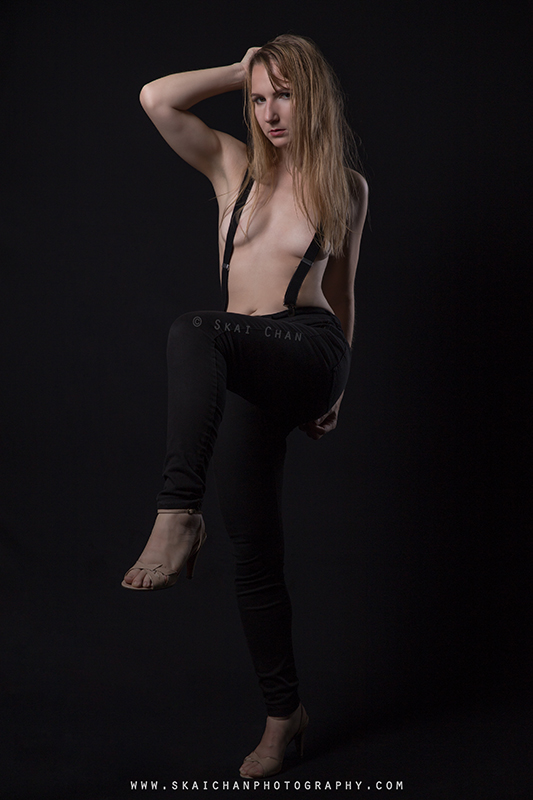 This concept was one of the many ideas I had planned since years ago but hadn't had the chance to do. I was glad that Ko was interested in it and trusted me to work together.

I wanted it to be a low key shoot that would give an edgy look, and therefore, I kept the setup to a minimal - two lights. The focus would then be drawn towards Ko.

It started pouring heavily before I was done with the setup. As I opened the door, a gust of fiery wind ambushed me and threw my backdrop down; I was stunned for I hadn't experienced it before. Ko was drenched by the time I fetched her back. I continued to set up the studio while she did her makeup.

Given the mutual trust, we were able to work speedily together. Ko was patient as I tried to move the light to get more suitable angles. As we moved on, Ko used her creativity to impress me and the results were far better than what I had anticipated.
Featuring ↬
Ko
Hairstylist ↬
Ko
Makeup Artist (MUA) ↬
Ko
Wardrobe ↬
Ko
Props ↬
Skai Chan
Camera ↬
Canon 6D
Lens ↬
Canon 24-70mm F2.8L II
Lighting ↬
Godox AD600BM, Cononmark B4
Place ↬
Photography studio (Tanjong Pagar)
Date ↬
08 October, 2020
Photo Editing type ↬
Advanced
Disclaimer for write-up
Other Themed Photoshoot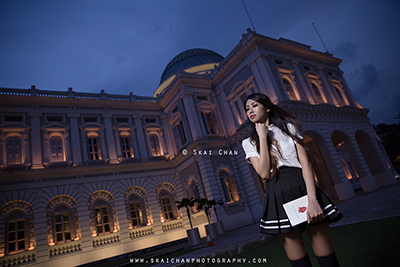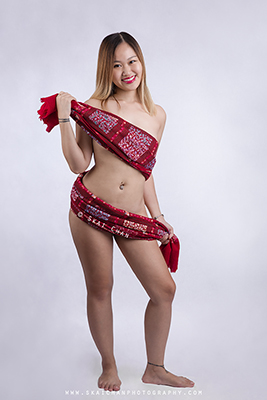 More
Themed
albums Portrait photography > All albums > All Themed albums
Page last modified on Thu, 26 August 2021