Pre-Wedding Photoshoot with Khoon Seng & Sharon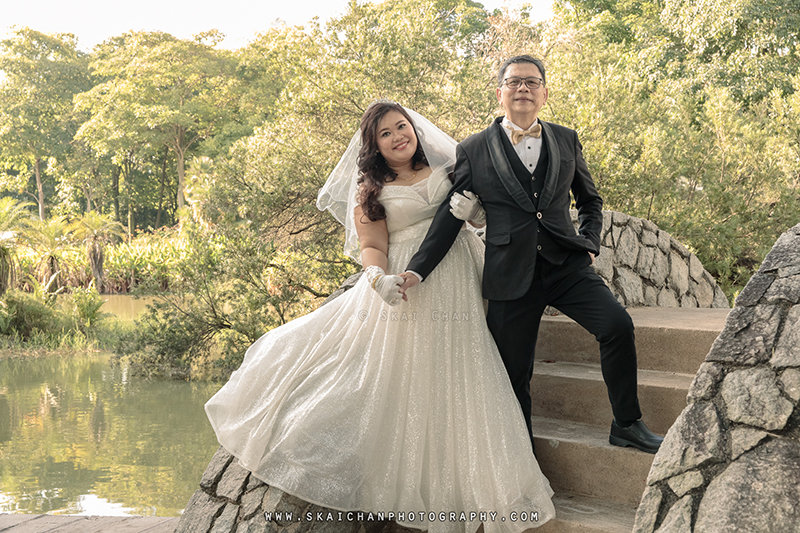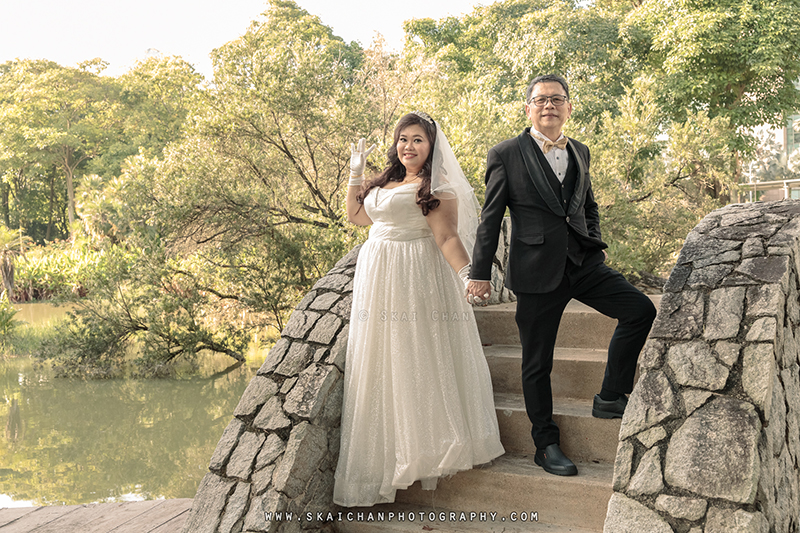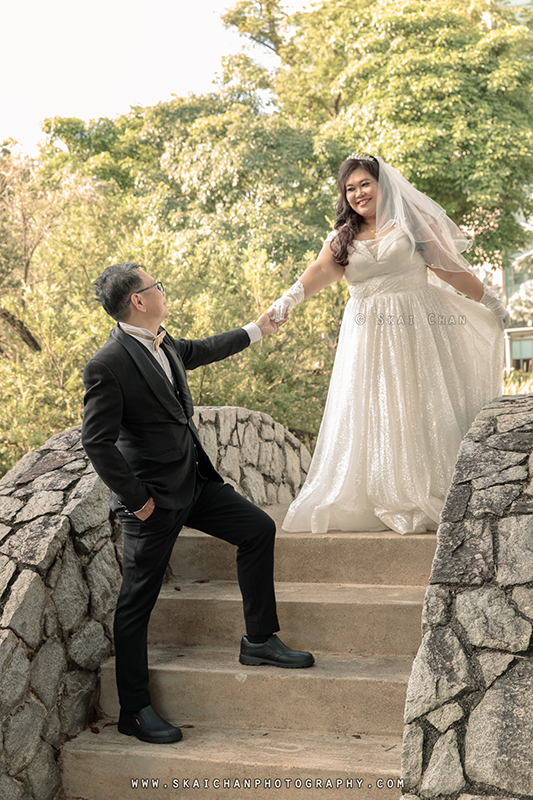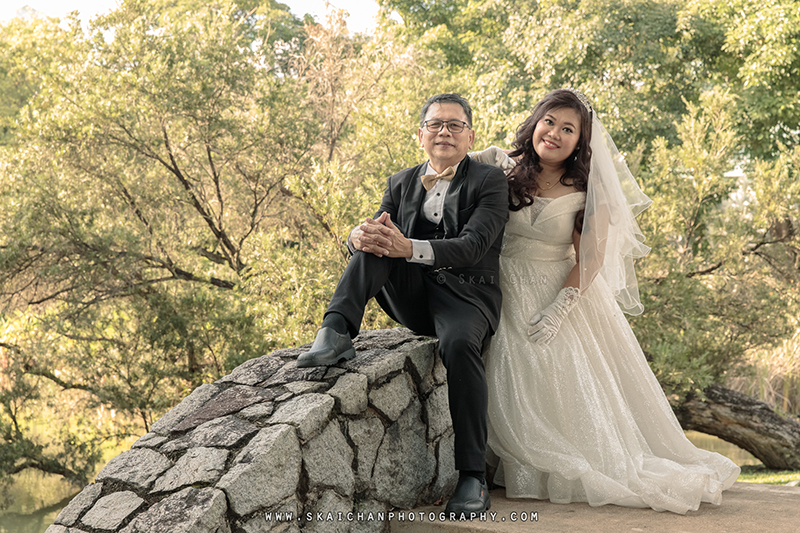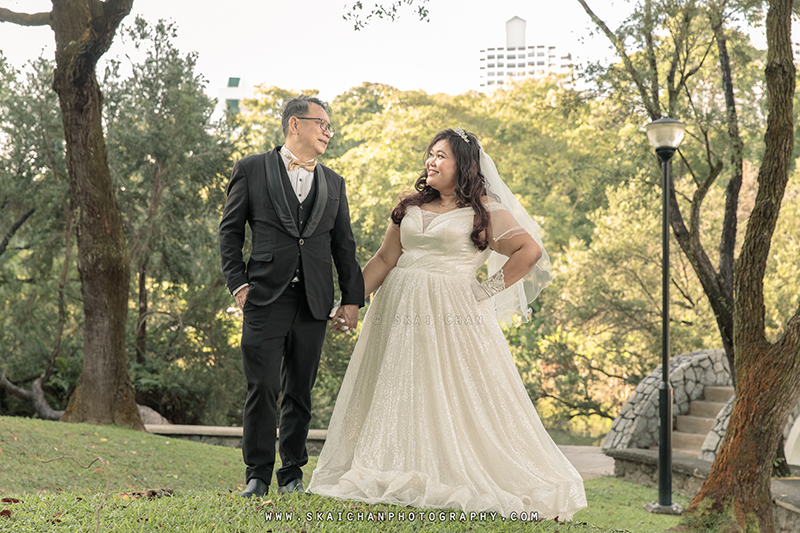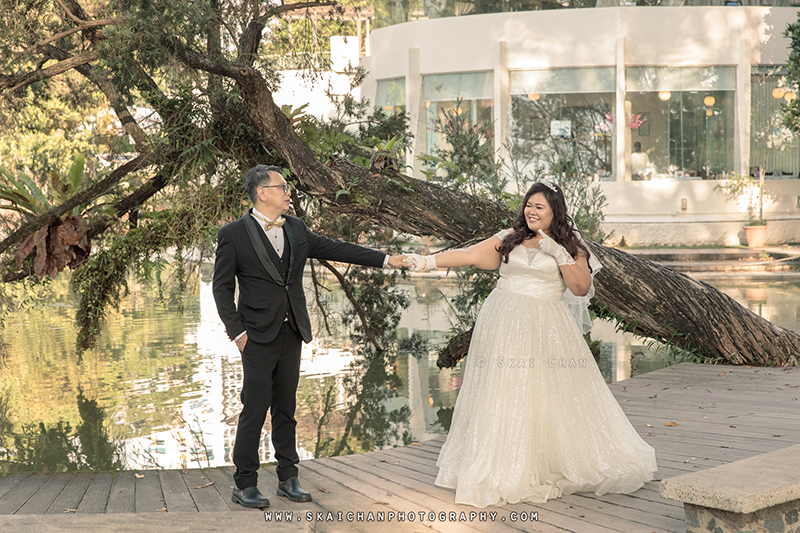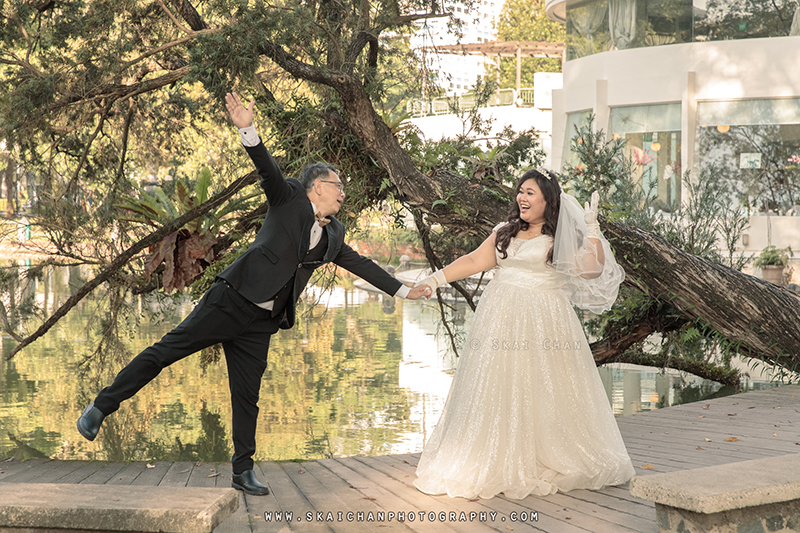 Sharon was the art director for this wedding photoshoot and she helped to pose Khoon Seng to draw my admiration. The pace of this wedding shoot was extremely fast and not my style, but it worked super well given the very limited time.

We were more than half an hour behind schedule. I reached earlier to discover that the nearest carpark on the map was privately owned by the restaurant next to it. Khoon Seng let Sharon alight before he started looking for a parking space. I then took the chance to interact with Sharon who assured me that they were only seeking a very simple photoshoot.

Unfortunately, the sun was furious behind an almost cloudless sky. I led the couple to one side of the park to hide from the direct sun as I could see them perspiring.

Far behind them, I could see the contrast of the exposure, putting huge pressure on me regarding the soft mood that I wanted to deliver. In my mind, I wished so much it was a high-end photoshoot so that I could use my lighting equipment to subdue the harsh light.

My greatest regret for this photoshoot was that we didn't manage to utilise much of the park for more backgrounds and that the natural light didn't work to our advantage. I did some digital enhancement but it could never be better than doing it "right" at the shoot.

Nevertheless, it was a fun experience watching how Sharon performed. She made the photographs look cute.
Featuring ↬
Khoon Seng & Sharon
Hairstylist ↬
Angel Chua
Makeup Artist (MUA) ↬
Angel Chua
Camera ↬
Canon 6D Mark II
Lens ↬
Canon 24-70mm F2.8L II
Lighting ↬
Natural light
Place ↬
Toa Payoh Town Park
Date ↬
26 November 2022
Photo Editing type ↬
Basic
💲 Photographer's fee ↬
Prices & packages for Pre-Wedding photography
Follow my Instagram & Facebook to get more updates.
Other Pre-Wedding Photoshoot
Portrait photography > All albums > All Pre-Wedding albums