Lifestyle Photoshoot with Low Kah Yoke




It ended up the ladies were chatting almost non-stop when the theme was supposed to be a girl who was alone in the room. Capturing Kah Yoke's expression was thus made extremely difficult.

Kah Yoke, with the cute nickname of "Nooblet", was one of the chattiest girls I had ever met and she could probably entertain everyone all day long without getting tired. Her bravery in facing her past told us stories of happiness and sadness, helping everyone to know more about her like an open book. She was helpful, kind and trustful to the extent that, unfortunately, she could be easily being taken granted of. Pretty, slim and tall were the basic description of her physical self. She was extraordinary in her determination to race herself at personal grooming. Perhaps, my goal towards portrait photography was to make everyone look better and I appreciated people who strive for continuous improvement.

Yuko was a diligent hair and makeup artist. I was amazed over how she had brought her heavy and bulky makeup tools over from Japan. She even made effort to hide scars on Kah Yoke's legs with her tools. She stayed behind to take care of her model and moved forward to adjust her hair and touch up on her face whenever needed. Besides, she was very gentle and definitely a good person to work with.

I was glad everyone had fun during the shoot, which should be the case for all shoots.
Featuring ↬
Low Kah Yoke
Hairstylist ↬
Yuko (Yufuko Imoto)
Makeup Artist (MUA) ↬
Yuko (Yufuko Imoto)
Wardrobe ↬
Low Kah Yoke
Credits ↬
Shuh
Camera ↬
Canon 6D
Lens ↬
Canon 24-70mm F2.8L II
Strobe ↬
Cononmark B4, Canon 600 EX-RT, Yongnuo YN560 EX-III
Location ↬
Grand Copthorne Waterfront hotel
Date ↬
28 May, 2016
Photo Editing type ↬
Advanced
If you appreciate my work, passion and character,
do show some support by following my
Instagram
&
Facebook
, both at
@skaichanphotography
.
If we have worked together before, do write me a
testimonial
!
Disclaimer for write-up
Other Lifestyle Photoshoot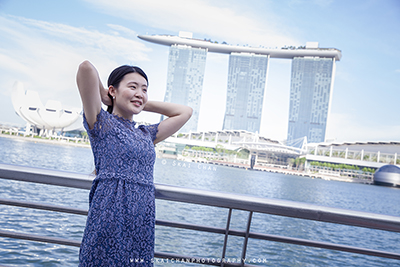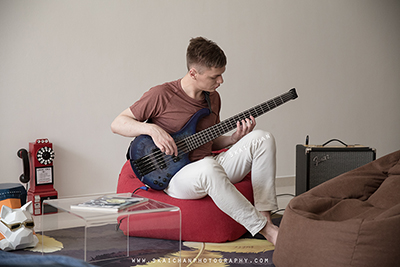 More
Lifestyle
albums Portrait photography > All albums > All Lifestyle albums
Page last modified on Wed, 19 May 2021