Lifestyle Photo Shoot - Havanah Zandrea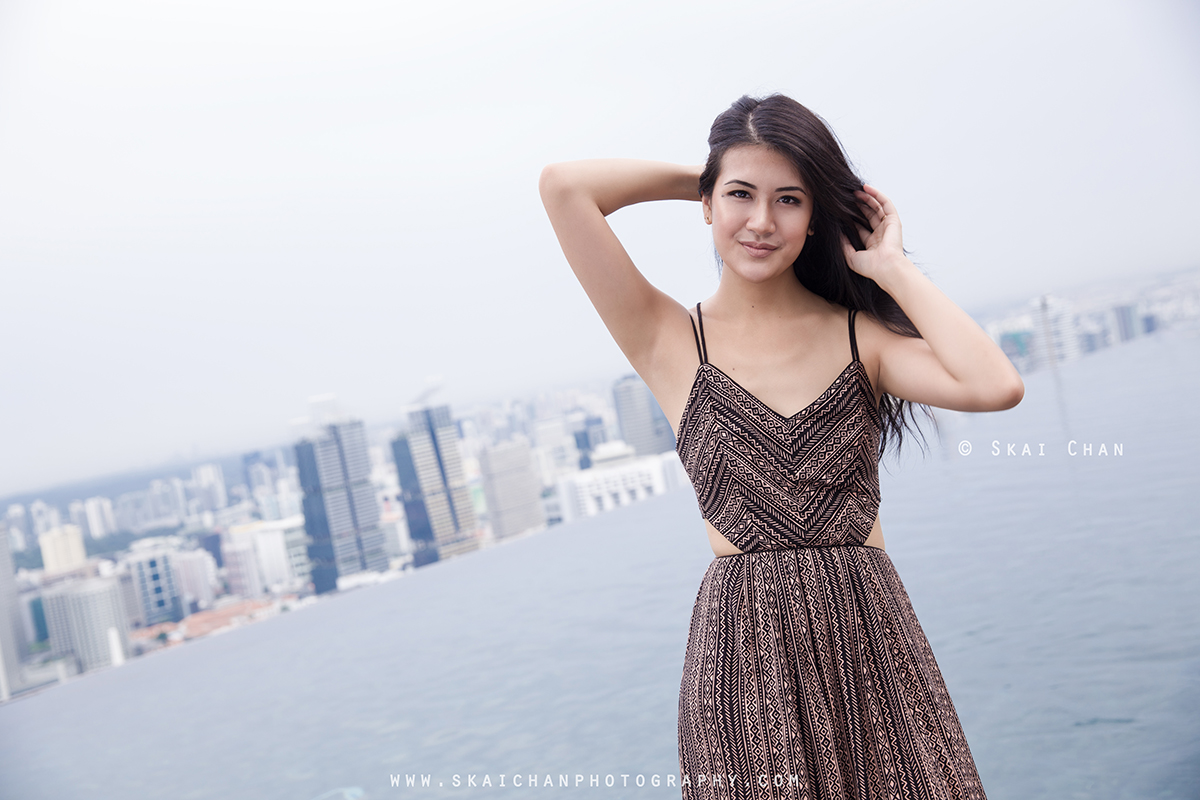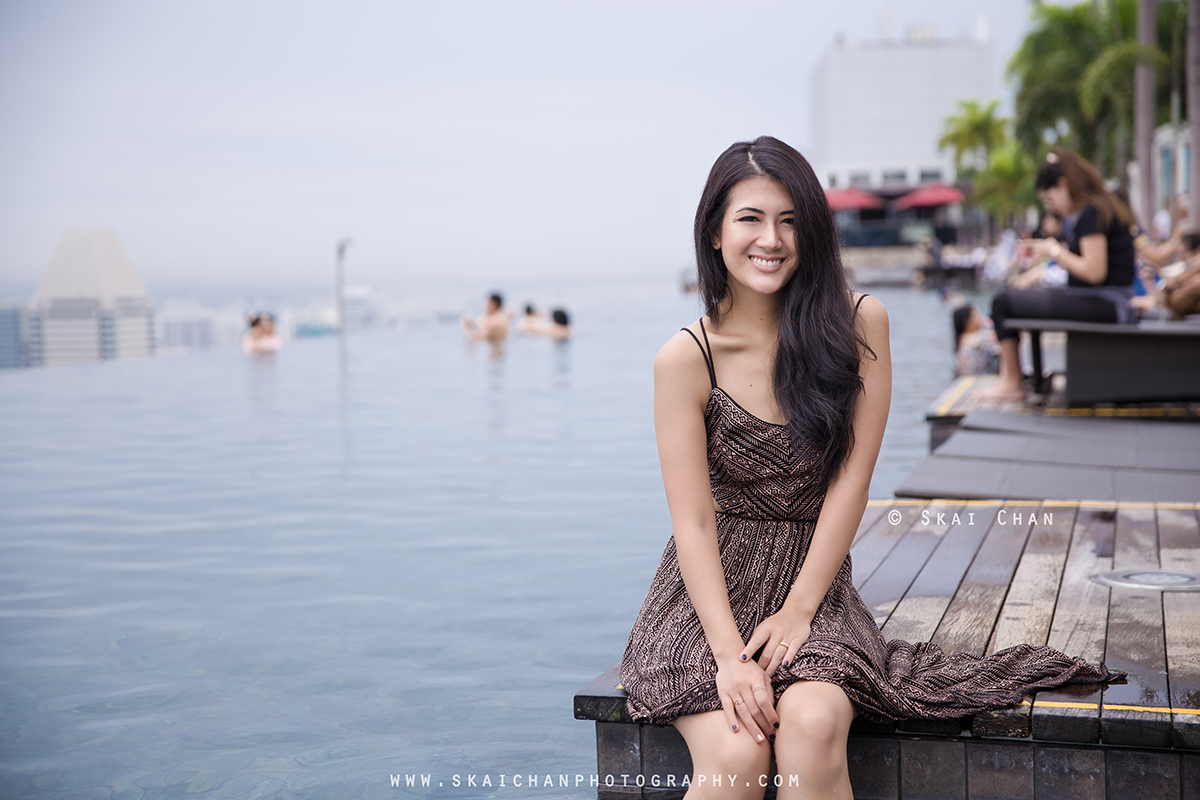 The wait for Havanah to return to Singapore was extremely long - since when I was still quite new to photography.

My greatest worry for this shoot was that she had done quite a number of shoots in Canada and the shooting and working style might be very different. For example, the way the photographers wanted her to pose. Somehow, she was also used to doing outdoor shoot nearer to noon time.

Her schedule was packed for this trip. The earliest timing I was given was 9.30am and my confidence level was low since the sun would be much harsher and at a higher angle. At least, I foresaw the products would definitely be different from my usual work since I always emphasized a lot on soft light and the ratio of light exposure on the subject's face to the background.

I was glad that Havanah made effort to send me photographs of her in some of her clothes. It allowed clear visualisation of the designs so that we could pick the most suitable piece.

Besides the outfits, she was also flexible with the location. I thought the nearby places were too mainstream and required additional time for travelling, and thus we stick to the Marina Bay Sands hotel; at least we could have saved some time.

The feeling of meeting a friend for the first time after so many years was something beyond words could describe. I could recognise her quite easily since she didn't edit her casual photographs like how most girls did; besides, she had this distinct looks that was rather mesmerising. She was gorgeous and a pleasure to the eyes. Chatting with her in real person was comfortable and definitely a joy.

Although I had anticipated that I couldn't do a proper shoot with her since the venue's administration might not allow any setup, I did bring my monolight and other equipment along just in case I could use them to produce better lighting. Hence, with the load, walking around the hotel was rather inconvenient.

We started off with some warm up at a sheltered area outside a restaurant. We soon agreed it was good to keep the shoot towards lifestyle.

As we moved to the famous infinity pool, I tried to be "creative" with the lighting but failed. Since I had had experience doing shoot there, I knew the management didn't allow professional photography. Instead of setting up my usual monolight with a light stand, I attached an 80 by 80 centimetre softbox to a speedlite and held them on one hand. After a few clicks to get the correct exposure so that I could light her up properly while not getting the skyline being overexposed, the safeguard came over to stop us. I thought it was quite unreasonable since I wasn't setting up a light stand with big softbox to obstruct the path.

Nevertheless, Havanah was quite impressed with me for utilizing both my hands.

With the plan to get proper exposure on her face with soft light foiled, I had to depend totally on natural light. Nevertheless, I was a lucky guy since it was an overcast day and the gray clouds blocked off the sun.

The next challenge arrived as expected - the photobombs. Since it was the most popular swimming pool in Singapore, there were many people around and it was difficult to exclude them from every photograph. At times, I also played with angle to use Havanah to hide them.

It was an enjoyable session with Havanah, sharing our views and life stories. I was grateful for the trust she had placed in me.

Perhaps, if I have a chance again in future, I would want to have a more professional outdoor shoot with her, discussing her wardrobe before she comes over, having a professional hair and makeup artist involved, shooting at a better timing and setting up professional lighting.
If you appreciate my work, passion and character,
do show some support by following my
Instagram
&
Facebook
, both at
@skaichanphotography
.
If we have worked together before, do write me a
testimonial
!
Disclaimer for write-up
Other Lifestyle Photoshoot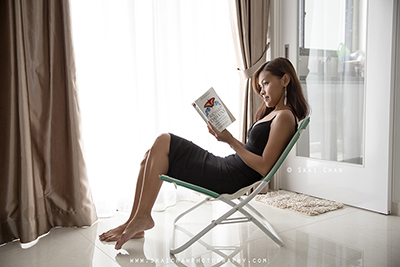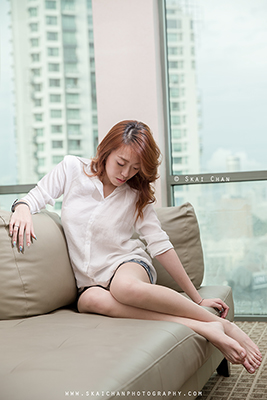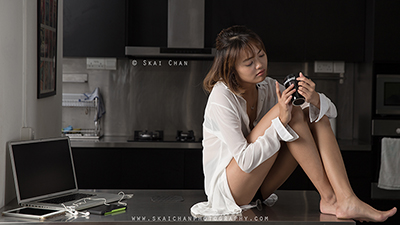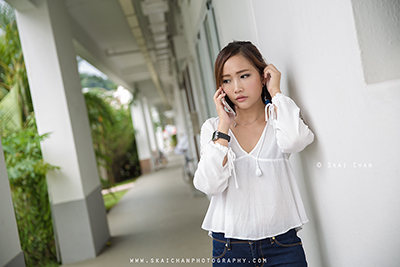 More
Lifestyle
albums

View ALL albums