Lifestyle Photo Shoot - Constance Huang




Constance, also known as Wanling, is my long time bully-mate. I have known her for half of her life and she has tolerated me for as long as that. Most of my close female friends have already "forgotten" me but she still bothers to meet up with me a few times every year whether she is single or attached.

She has an angelic heart since young or probably born, starting off in St. John as her ECA (CCA). After completing her diploma that her family had pressured her to take, she went on to take up nursing and began her real career. Nurses who have chosen the job based on their personal interest are people who we should salute because it takes too much patience and kindness to do the job. Nursing is never a lowly skilled job like some rich people think just because the hands-on work can be dirty and Singapore has imported a large number of nurses from less developed countries. I have no confidence in passing even their diploma course due to the theory.

There are various things, other than her job, that have proven to me that Constance is one of the kindest girls I have ever known in my life. She has been a great counsellor of her friends, especially when they are down. Constance is the special girl who would drop her change from supermarket's cashier into the donation boxes regardless of the charity organisation to be benefited. She has also been doing charity work in the midst of her busy schedule. The craziest thing she has done is to travel to third world countries on her own to approach charity organisation to render help. To add on, she is from a poor family and people with such family background would have spent the time looking for more money.

She was the first person who helped me with portrait photoshoot when I first started shooting. Like what I had mentioned to numerous people and in my websites, girls who had no interest in modelling yet helped me when I was beginner displayed a lot of true kindness. That was the time when I had been honestly telling my models that I was not confident of getting nice photos for them but they cared more about helping me.

This album has therefore helped to determine the progress I have made over the year. This is the reason why I have chosen my first camera (Sony NEX F3) over my current one (Canon 650D) for this shoot, despite the lack of speed and external speedlite. This shoot has also helped me to understand more about the differences in the two cameras and their lenses, and thus improving my knowledge and skill for further shoots. The shooting style of this album differs from my usual style, having her positioned in more natural way instead of smiling directly into the camera.

The greatest reason why I have approached her to help me with portrait photoshoot is not because of her kindness and buddiness with me, but her beauty. Constance is a petite and slim girl with great smiles. She does not put on makeup usually and she knows well how to take care of her skin, and thus she has good complexion, which really helps in post-production of the photos to reduce time-wastage. She is a belle since young, known as "mi mi yan" (small sexy eyes), and has grown up to be as enchanting as the past, unlike many cute-style girls.

We were supposed to go for an early morning shoot but my backache was back due to the lack of sleep for many nights. Thus, I made her wake up early in the morning for nothing. The afternoon's weather was great with cloud acting as big diffuser in the sky. We had great chat during the shoot and the few hours were well spent. She did not mind travelling to find possible good spots at the location nor sitting down on the grass with mosquitoes and ants around.
Model:
Constance Huang
Makeup Artist (MUA):
Constance Huang


Wardrobe:
Constance Huang


Camera:
Sony NEX F3
Lens:
Sony 50mm F1.8


Venue:
Bishan Ang Mo Kio Park
Date:
19 September, 2013


If you appreciate my work, passion and character,
do show some support by following my
Instagram
&
Facebook
, both at
@skaichanphotography
.
If we have worked together before, do write me a
testimonial
!
Disclaimer for write-up
Other Lifestyle Photoshoot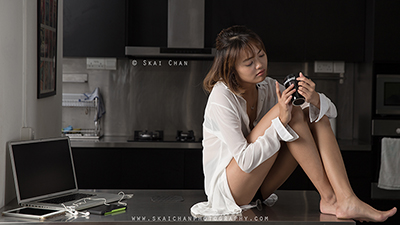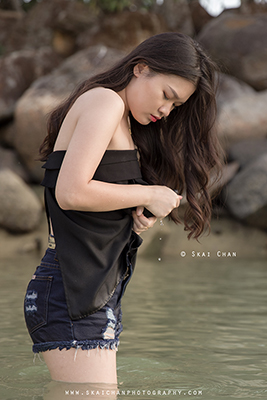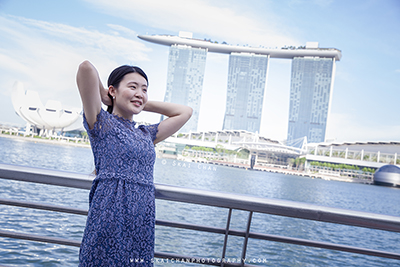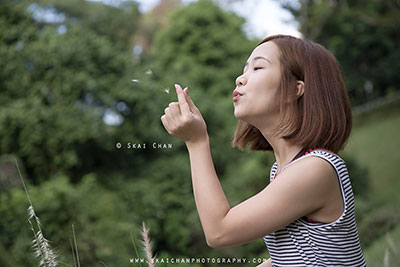 More
Lifestyle
albums

View ALL albums