Cafe Lifestyle Photoshoot with Barry Chow
Barry and I had a few photoshoot concepts for this day. I specifically requested to begin with this set in the cafe due to the weather.

We had a good chat right when we met up like we were old friends. Barry was extremely composed and cooperative, thus making me feel at ease. I gave a quick and simple explanation to him and he was able to grasp it well.

I wanted to create a casual yet stylish mood for this cafe portrait. Thus, I got him to move to the table next to the glass windows in order to capture the mood and effect that I had in mind.
Featuring ↬
Barry Chow
Hairstylist ↬
-
Makeup Artist (MUA) ↬
-
Wardrobe ↬
Barry Chow
Camera ↬
Canon 6D Mark II
Lens ↬
Canon 24-70mm F2.8L II
Lighting ↬
Natural light
Place ↬
Fusion Spoon Cafe (Jurong Lake Gardens)
Date ↬
17 September, 2022
Photo Editing type ↬
Basic
💲 Photographer's fee ↬
Prices & packages for Lifestyle photography
Follow my Instagram & Facebook to get more updates.
Other Lifestyle Photoshoot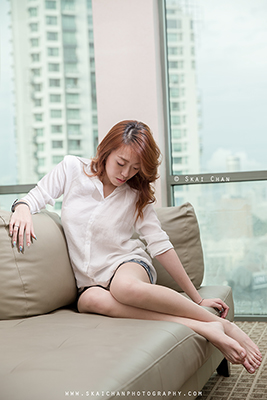 More
Lifestyle
albums Portrait photography > All albums > All Lifestyle albums