Glamour Photoshoot with Tantiara Rosli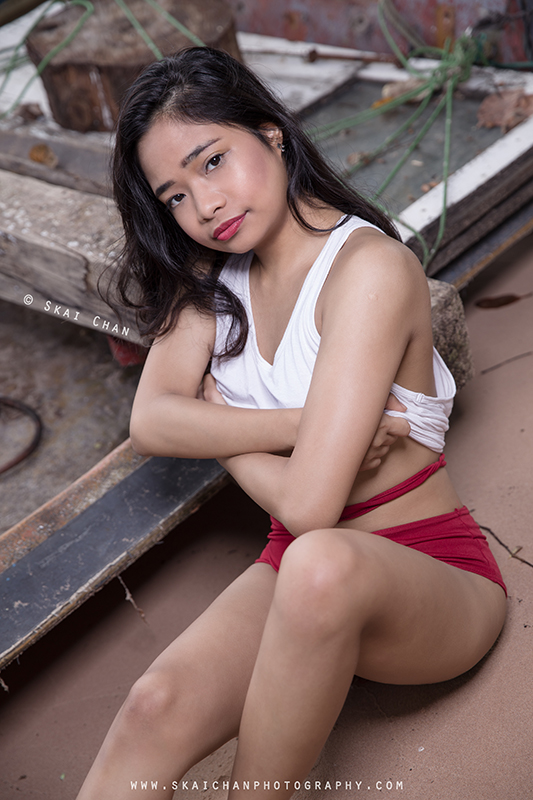 Tiara took up the challenge to have this early morning shoot with me, having just a few hours of sleep. Travelling over there by public transport was troublesome since I had to take two buses and a train in between.

Upon reaching, I had a long stroll around the place while waiting for Tiara. To my astonishment, the mini beach that I had planned to shoot at was fenced up. I had many regrets for not using the place to do a shoot since many years ago.

On my virgin visit, it was hosting many sampans, which was something very interesting in Singapore. I wanted to create this fish village feel but I wasn't lucky. Over years, the yacht club had brought many yachts to be stationed further down the sea, where the run-down view was messed up by the luxuries. Although I wasn't able to work on the concept I wanted initially, taking some close-up shots with the sampans or even on the sampans would be great. Well, it was too late.

While Tiara was touching up on her makeup inside MacDonald's, the mosquitoes had a feast on me.

We started doing some warm-up at one of the playgrounds before moving towards the beach. Alas, we decided to do the actual shoot at a corner next to the fenced up area.

Tiara was very patient. The most impressive thing about her was that she was able to withstand the foul smell all over the place, without showing any sign of disgust. She didn't even rush for the shoot to end. Throughout the shoot, we had great chat.

There were various challenges for the shoot. Firstly, the foul smell was extremely distracting and unbearable. Secondly, the sunlight managed to sneak in to battle with my lighting and the harshness was constantly changing, such that I had to change the settings on both my camera and light. Thirdly, there were limited angles since I didn't want to include any of the fences by the sides. Lastly, although I loved the mess, some objects, including thrash, were far too distracting.

We ended the day by having a meal at the MacDonald's. It was an enjoyable day exchanging life stories with Tiara.
Featuring ↬
Tantiara Rosli
Hairstylist ↬
Tantiara Rosli
Makeup Artist (MUA) ↬
Tantiara Rosli
Wardrobe ↬
Tantiara Rosli
Camera ↬
Canon 6D
Lens ↬
Canon 24-70mm F2.8L II
Strobe ↬
Godox AD600BM
Location ↬
West Coast Park
Date ↬
12 March, 2020
Photo Editing type ↬
Advanced
If you appreciate my work, passion and character,
do show some support by following my
Instagram
&
Facebook
, both at
@skaichanphotography
.
If we have worked together before, do write me a
testimonial
!
Disclaimer for write-up
Other Glamour Photoshoot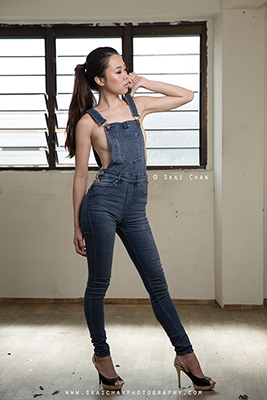 More
Glamour
albums Portrait photography > All albums > All Glamour albums
Page last modified on Wed, 19 May 2021