Friends Photo Shoot - Delphine Seto & Friends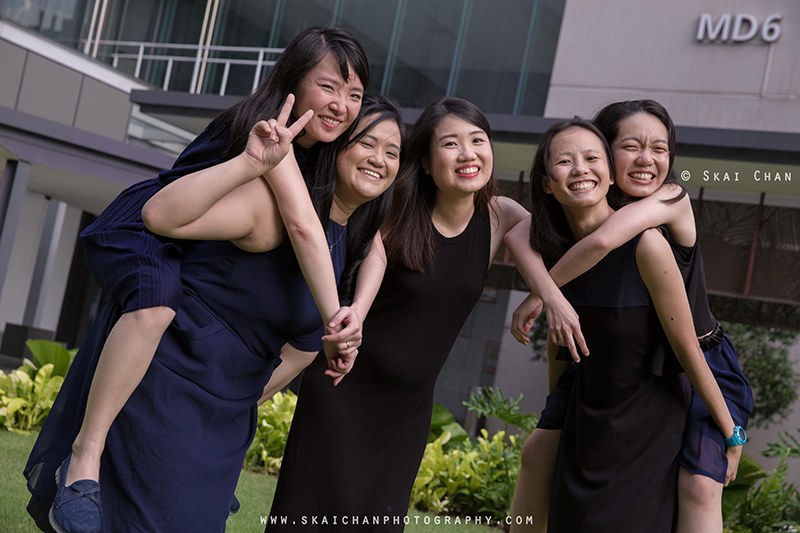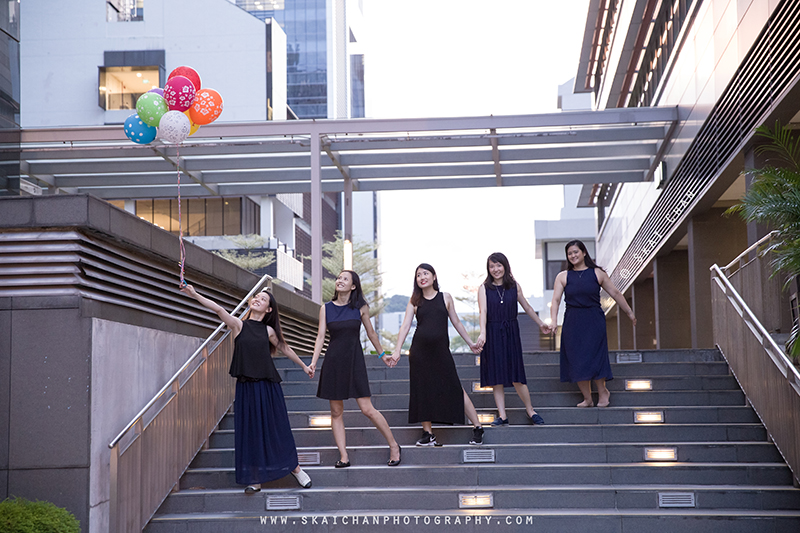 Before the shoot, I spent some time to clarify the style of shooting because I usually worked with professional lighting but this project's purpose posed some restrictions. We had to visit quite a number of places within their ex school campus and I didn't have the luxury of time to set up and dismantle my lighting equipment repeatedly at different spots.

I was given the best timing for the use of natural light although the quality of photographs would still depend on luck. I was quite worried and thus I still brought along my lighting equipment just for emergency.

Since I was terrible with navigating around NUS and my stomach wasn't well, I made it a point to set off early. Eventually, I reached an hour earlier. I was glad for I was able to source for a clean toilet nearby.

The girls arrived slightly earlier to prepare the helium balloons and I was able to capture some behind-the-scene photographs; although I was quite tempted to offer help. When I heard them teasing each other, I was relieved and knew it was going to be a fun shoot.

Throughout the shoot, the most frustrating thing was that I couldn't control the lighting. There were times when artificial lighting was very much needed, like when they were in the shade while the background was brightly lighted or when some trees were blocking the harsh sun (cloudless) from hitting some of the spots that were within the frame. As the shoot dragged on to the evening, I found it difficult to battle with the lack of light while I couldn't change the direction of the ceiling's spotlights in the sheltered area.

Nevertheless, it was yet another shoot that I was hoping could last longer as I indulged in the joy of the five ex-classmates.
Model:
Delphine Seto & friends




Camera:
Canon 6D
Lens:
Canon 24-70mm F2.8L ii


Venue:
National University of Singapore (NUS)
Date:
04 September, 2016




Editing:
Basic
If you appreciate my work, passion and character,
do show some support by following my
Instagram
&
Facebook
, both at
@skaichanphotography
.
If we have worked together before, do write me a
testimonial
!
Disclaimer for write-up
Other Lifestyle Photoshoot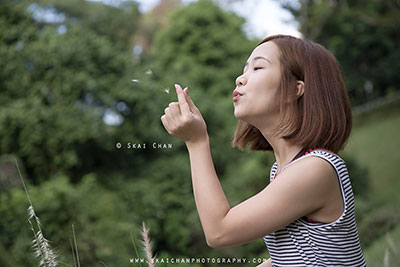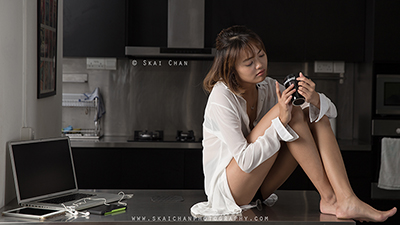 More
Lifestyle
albums

View ALL albums