Fitness Photoshoot with Tam Ye Qi




This is the last set of the photoshoot with Ye Qi.

I was glad that Ye Qi was fine with my idea to play with the colour of my lighting so as to make the fitness photoshoot more interesting. While changing my strobes, Thao Lee had a quick adjustment to Ye Qi's hair. I was very impressed with Thao Lee's professionalism, for I didn't give too much detail to her and thus she had to play by ears.

Ye Qi was very cooperative and willing to try things. She made no complaint of the hardship and wouldn't doubt my suggestion. She jumped, she played with water spray.

During post-production, I was very troubled over the photographs for Ye Qi had performed too well - I loved her joyful smiles and also adored her serious look. There were too many good photographs to be chosen from, which was a happy problem.

Given her sunshine looks and energy, she could be the cover girl for fitness magazine.
Featuring ↬
Tam Ye Qi
Hairstylist ↬
Thao Lee
Makeup Artist (MUA) ↬
Thao Lee
Wardrobe ↬
tam Ye Qi
Credits ↬
Xindan
Camera ↬
Canon 6D
Lens ↬
Canon 24-70mm F2.8L II
Strobe ↬
Godox AD600BM, Yongnuo YN560 EX-III, Yongnuo YN560 EX-IV
Location ↬
Photography studio (Tanjong Pagar)
Date ↬
30 June 2020
Photo Editing type ↬
Advanced
If you appreciate my work, passion and character,
do show some support by following my
Instagram
&
Facebook
, both at
@skaichanphotography
.
If we have worked together before, do write me a
testimonial
!
Disclaimer for write-up
Other Fitness Photoshoot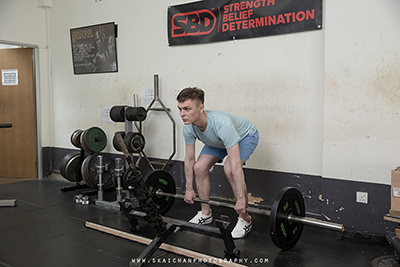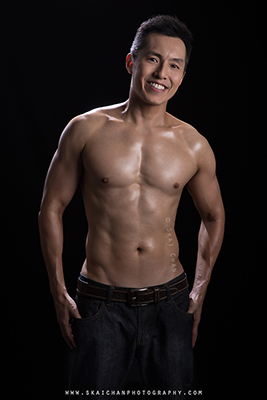 More
Fitness
albums Portrait photography > All albums > All Fitness albums
Page last modified on Wed, 19 May 2021