Fitness Physique Photoshoot with Lee Won Jae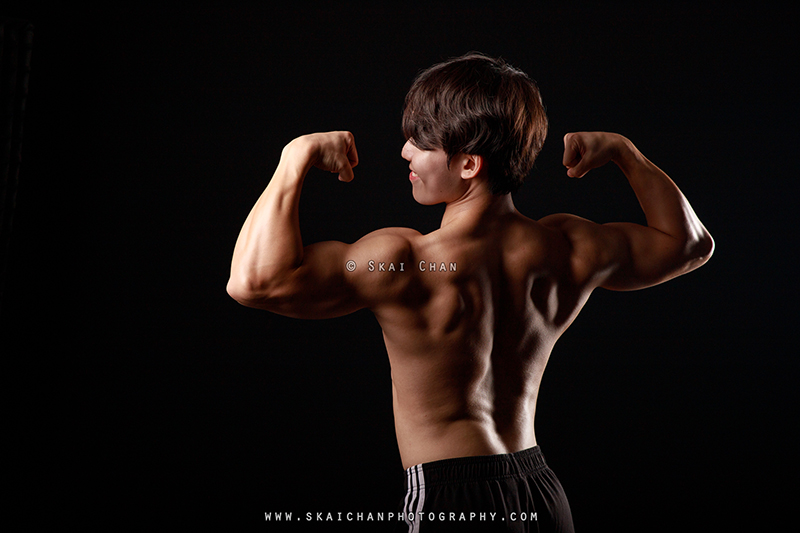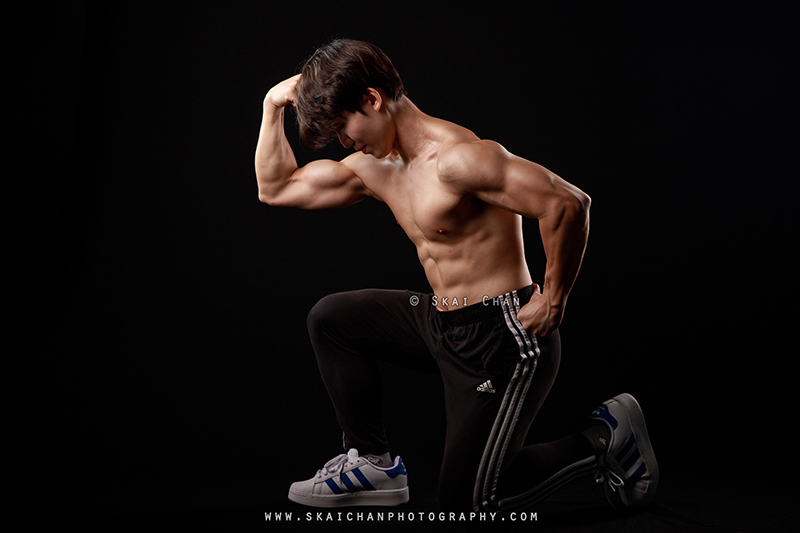 The third set of our photoshoot with Lee Won Jae was the main highlight of the session, as it revolved around the fitness physique shoot that he had been eagerly anticipating. His primary goal for this shoot was to showcase his body in a fitness-oriented manner.

However, there was a considerable cause for concern initially. Won Jae was unwell, and he battled a persistent cough throughout the shoot. Given the nature of a fitness shoot, he couldn't consume water to soothe his throat, which only worsened his condition. Despite these challenges, he showed remarkable dedication and determination.

We decided to incorporate the same charismatic "Oppa" look that we had used in the previous sets into the fitness shoot. This choice set our fitness session apart from the usual, serious-looking fitness shoots. Our approach was to infuse smiles and casualness to maintain a lively and dynamic atmosphere.

To light this set, I stuck with the same three-light setup that we had used earlier. The familiar lighting setup helped maintain consistency throughout the shoot. With Won Jae's unwavering work ethic and the creative freedom to experiment with different styles, we explored a variety of poses and expressions to showcase his physique.

The results of this fitness physique shoot were outstanding, demonstrating the synergy between our collaboration and the infectious energy that Won Jae brought to each moment. Despite the initial concerns about his health, he powered through and delivered a set of fitness images that were not only impressive but also distinct in their lively and charismatic style.
Featuring ↬
Lee Won Jae
Hairstylist ↬
-
Makeup Artist (MUA) ↬
-
Wardrobe ↬
Lee Won Jae
Camera ↬
Canon 6D Mark II
Lens ↬
Canon 24-70mm F2.8L II
Lighting ↬
Godox DP600III, Godox MS300, Godox V1C
Place ↬
Photography Studio @ Rochester Park
Date ↬
23 August, 2023
Photo Editing type ↬
Basic
💲 Photographer's fee ↬
Prices & packages for Fitness photography
Check out the details on how I craft my portfolio pages and the disclaimer on the write-ups.

Follow my Instagram & Facebook to get more updates.
Other Fitness Photoshoot
Portrait photography > All albums > All Fitness albums