Fitness Lifestyle Photoshoot with Raymond Chan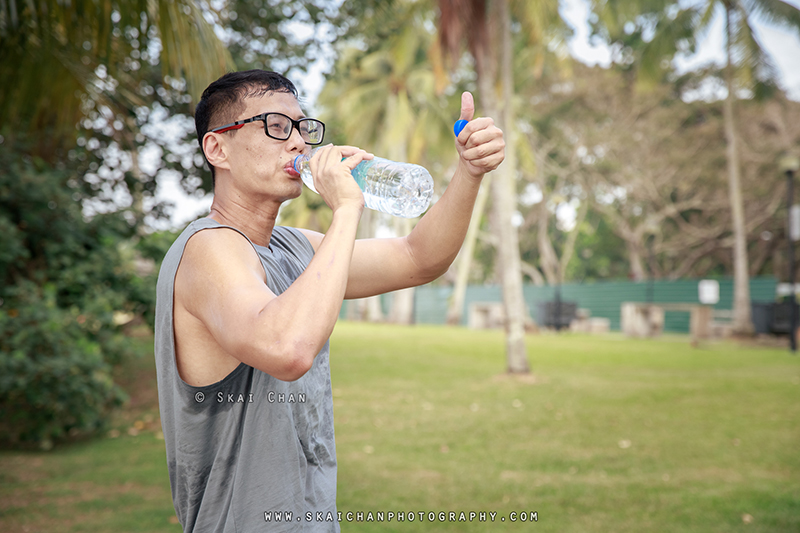 The final set of our fitness photoshoot with Raymond was a casual fitness lifestyle shoot that had been part of our initial plan. Unlike the previous set, which had focused on the behind-the-scenes of Raymond's beach workout, this one aimed to showcase Raymond's physique and style.

Raymond, typically a jovial and laughter-filled individual, had to put on a different hat for this set. It was his first time attempting a more serious and composed look, which added an interesting layer of variety to the photoshoot.

Unfortunately, in the days leading up to the shoot, Raymond began developing some rashes on his body. While this could have been a setback for some, it didn't deter our determination to proceed with the shoot. We saw it as a challenge to overcome, a testament to our commitment to capturing great shots despite unexpected circumstances.

One thing we could count ourselves lucky for was the weather. On the day of the shoot, the sky remained clear and there was no threat of rain. This stroke of good fortune allowed us to focus solely on our task at hand—capturing stunning fitness fashion shots that highlighted Raymond's physique and style.

Raymond's cooperative spirit shone through, as he was more than willing to get himself wet in the sea. This added element helped create some truly beautiful and dynamic photos that showcased not only his physique but also his adventurous spirit.
Featuring ↬
Raymond Chan
Hairstylist ↬
-
Makeup Artist (MUA) ↬
-
Wardrobe ↬
Raymond Chan
Camera ↬
Canon 6D Mark II
Lens ↬
Canon 24-70mm F2.8L II
Place ↬
Pasir Ris Beach
Date ↬
03 August, 2023
Photo Editing type ↬
Basic
💲 Photographer's fee ↬
Prices & packages for Fitness photography
Check out the details on how I craft my portfolio pages and the disclaimer on the write-ups.

Follow my Instagram & Facebook to get more updates.
Other Fitness Photoshoot
Portrait photography > All albums > All Fitness albums