Car Park Fashion Photoshoot with Xue Ting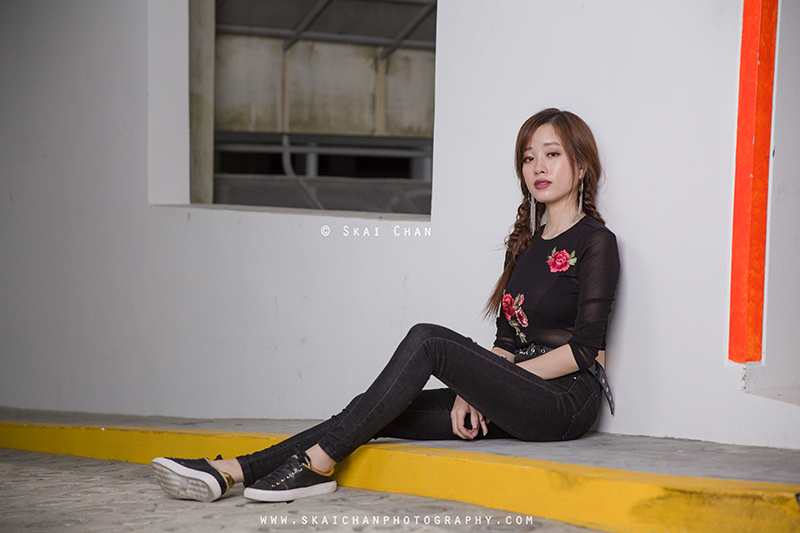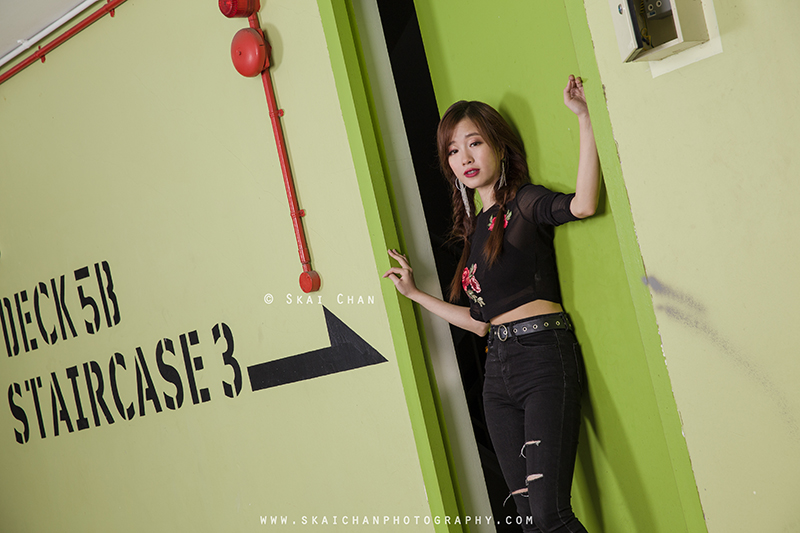 Our initial plan was to shoot at the Old Bukit Timah Railway Station but the drizzle kept us waiting nearby and didn't seem to stop. We didn't want to take the risk of having to escape from the rain halfway during the shoot and thus decided to change the venue. We had to find a sheltered place, and I chose carpark since I wanted the shoot to be edgy.

While setting up the lighting, it started pouring heavily and the strong wind threatened to drench us and topple my equipment over. We had to pause for some time and hide near the stairs as the walls blocked us from the rain.

By the time we started the shoot after the long delay, Xueting's hair was kind of straightened and I felt bad for Alicia's effort. Alicia did touch up for Xueting's makeup but we couldn't drag the shoot longer by working on the hair again. Although she was in a rush, Alicia stayed on to help out way beyond the cut-off time. Before she left, she even left us a box of biscuits.

Xueting was too angelic that she wasn't troubled by the unfortunate events earlier. Her energy and hardworking attitude helped us to get started smoothly. I wasn't surprised by her positive attitude after all the interaction with her because she's such a sweetie who could melt guys without even showing her hot figure.

One funny and irritating thing happened was when a taxi driver drove his car over. We were at the highest sheltered deck of the carpark and the lower decks were almost empty. The carpark had no lift and thus he had to climb many flights of stairs down. Although he probably could see that we were having a shoot, he didn't hesitate to be appear as the only car in our backdrop. He affected my idea to capture more of the emptiness of the carpark.

Debbie made her way to join us and provided ideas. Since I always tried to prevent having any body contact with models, Debbie's presence was a blessing.

At the end of the day, I created another sin again together with Debbie and Xueting, by having my second MacDonald's dinner for two days straight.
Featuring ↬
Xue Ting
Hairstylist ↬
Alicia Lim
Makeup Artist (MUA) ↬
Alicia Lim
Wardrobe ↬
Xue Ting
Credits ↬
Debbie Tan
Camera ↬
Canon 6D
Lens ↬
Canon 24-70mm F2.8L II
Strobe ↬
Godox AD600B, Yongnuo YN560 EX-III, Yongnuo YN560 EX-IV
Venue ↬
Jurong West (carpark)
Date ↬
21 March, 2019
Editing ↬
Advanced
If you appreciate my work, passion and character,
do show some support by following my
Instagram
&
Facebook
, both at
@skaichanphotography
.
If we have worked together before, do write me a
testimonial
!
Disclaimer for write-up
Other Fashion Photoshoot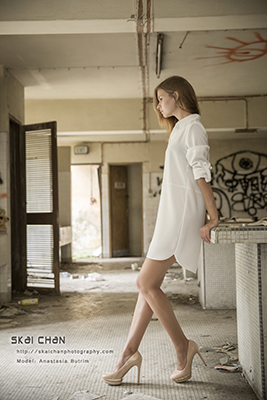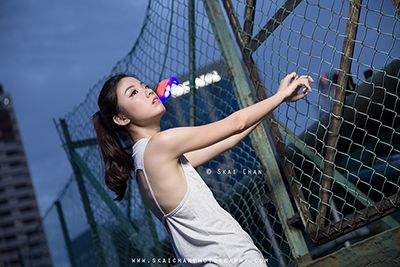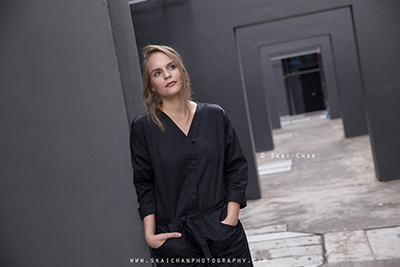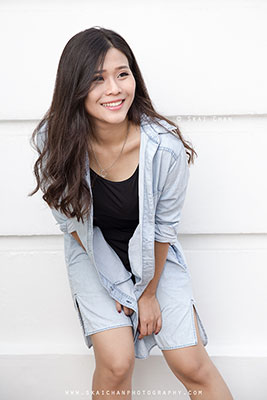 More
Fashion
albums Portrait photography > All albums > All Fashion albums
Page last modified on Wed, 17 March 2021