Outdoor Fashion Photoshoot with Joanne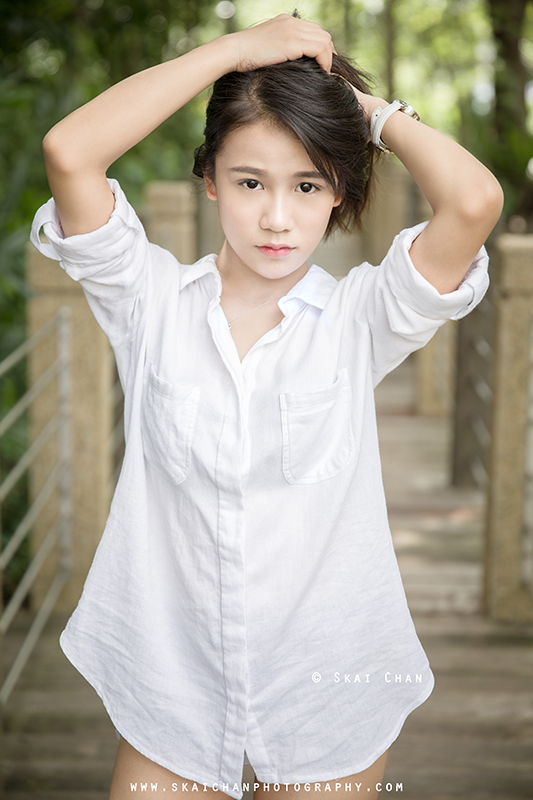 Beneath the delightful face is a beautiful soul whose pureness can inspire the devils to move towards the light. Joanne is frank and comfortable to share her stories, during which you can't help but feel that she is adorable. It's a joy to converse with her not only because of her sweet voice, but because of her easygoingness and ability to withstand nonsense.

I appreciate her enthusiasm to learn and pick up useful skill, including self grooming. It isn't just her willingness to cooperate during the planning phase that has impressed me, as she has even taken the trouble to make sure her outfit would not get crumbled during her journey to the shooting venue.

Joanne is able to get into the mood during the shoot if she feels that you're serious in getting good photographs. While other photographers chose to depict her as a sweet girl in their pictures, I ambitiously aimed for a sexier, more intense feel and she really surpassed my expectations.
Featuring ↬
Joanne
Hairstylist ↬
Joanne
Makeup Artist (MUA) ↬
Joanne
Wardrobe ↬
Joanne
Credits ↬
Pin Ru
Comments ↬
Proofreading by Shuh
Camera ↬
Canon 6D
Lens ↬
Canon 24-70mm F2.8L II
Strobe ↬
Cononmark B4
Venue ↬
West Coast Park
Date ↬
21 December, 2015
Editing ↬
Advanced
If you appreciate my work, passion and character,
do show some support by following my
Instagram
&
Facebook
, both at
@skaichanphotography
.
If we have worked together before, do write me a
testimonial
!
Disclaimer for write-up
Other Fashion Photoshoot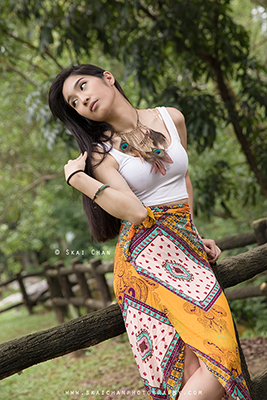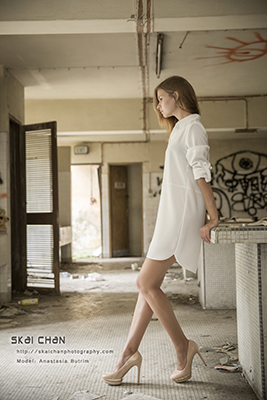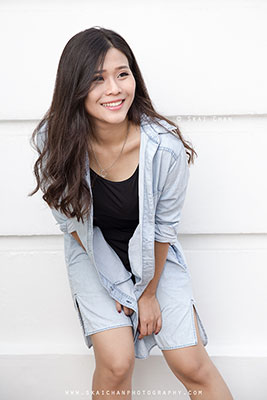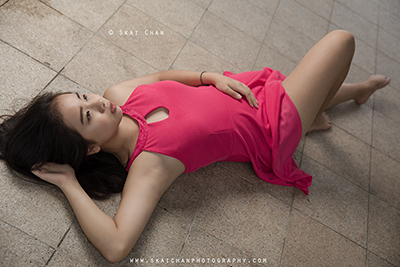 More
Fashion
albums Portrait photography > All albums > All Fashion albums
Page last modified on Wed, 17 March 2021