Studio Fashion Photoshoot with Beatrice Lee Mynn




Beatrice's nose bleed soon after reaching my studio but the actual fact was that no human being was harmed in the making of these photographs.

The weather was bad and Beatrice had to endure the heat to travel from Ivy's makeup studio to the MRT station and then to mine. In between, she took a longer route to suffer additional abuse from the weather. The surprising thing was that Beatrice didn't grumble at all.

Since I didn't want to abuse any human being, especially a hot girl, I allowed her to rest. I was at a lost since it was the first time I had experienced it in a photoshoot. She was very calm though.

We chatted a lot and I realised her general knowledge and ability to judge things was good. We hit off well.

Unfortunately, we didn't have much time left for the shoot after her condition was well. It usually required some time for the photographer and model to get warmed up no matter how long they had known each other. Fortunately, Beatrice was able to delay her appointment by a bit.

Given the little time, we were able to capture some simple photographs.
Featuring ↬
Beatrice Lee Mynn
Hairstylist ↬
Ivy Tan
Makeup Artist (MUA) ↬
Ivy Tan
Wardrobe ↬
Beatrice Lee Mynn, Skai
Camera ↬
Canon 6D
Lens ↬
Canon 24-70mm F2.8L II
Strobe ↬
Godox AD600B, Cononmark B4
Venue ↬
Photography studio (Tanjong Pagar)
Date ↬
04 July, 2020
Editing ↬
Advanced
If you appreciate my work, passion and character,
do show some support by following my
Instagram
&
Facebook
, both at
@skaichanphotography
.
If we have worked together before, do write me a
testimonial
!
Disclaimer for write-up
Other Fashion Photoshoot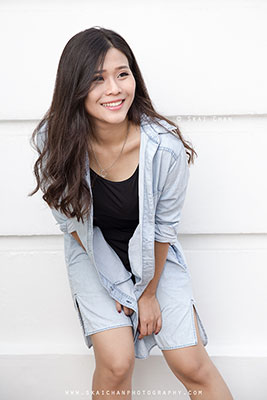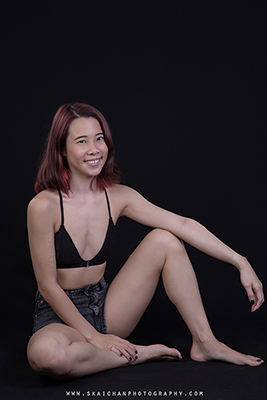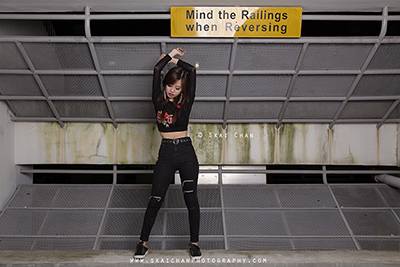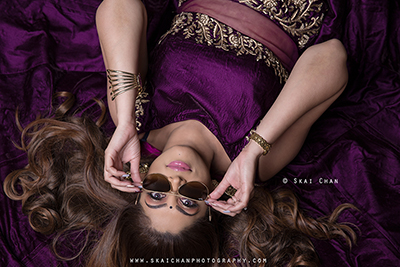 More
Fashion
albums Portrait photography > All albums > All Fashion albums
Page last modified on Wed, 17 March 2021